Behind the scenes at the Apple Store, this is how Geniuses fix your phone. A tipster leaked us some photos and video of Apple's iPhone screen replacement tools, which look pretty nifty.
The tools are used at all Apple Stores and at Apple Authorized Service Providers, according to several people who have used the machines. "Right to repair" legislation being considered in eight states would require Apple and other electronics manufacturers to sell tools like this on the open market.
According to former Geniuses, your broken phone is slid into this tray, which has two suction cups to pull up the screen and will hold it at a 90-degree angle while the repair tech disconnects the cables that connect the phone's digitizer, display, front-facing camera, and home button to the logic board.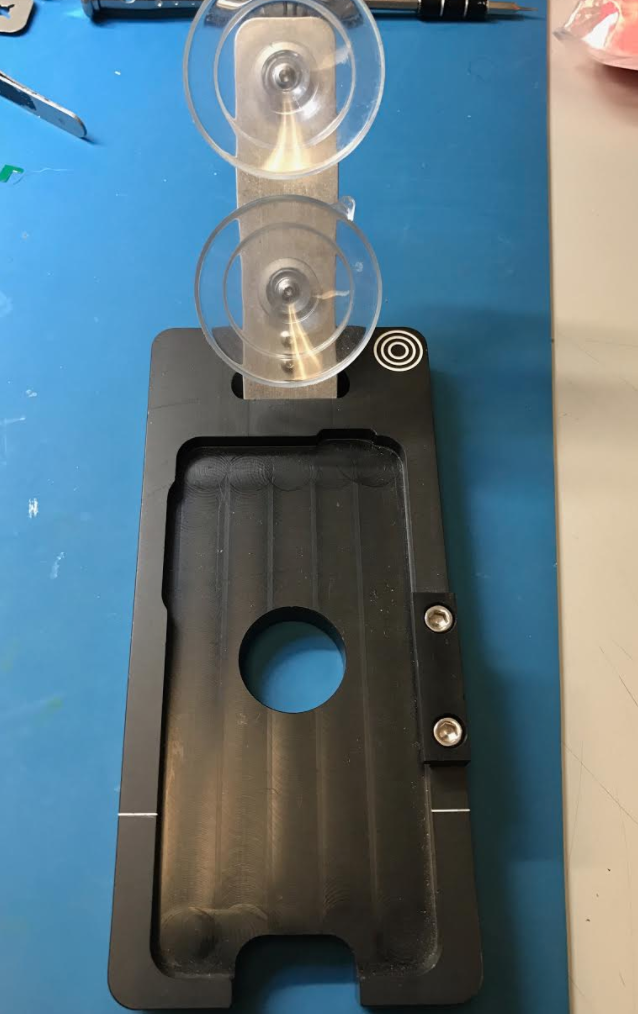 The repair tray has been seen before—in 2013, Cult of Mac was leaked photos and gifs of it in action. Without access to Apple's repair trays, third parties have made their own tools, such as iFixit's iSclack opening tool.
What hasn't been reported before, as far as I can tell, is this press, which is used to put the screens back on iPhone 6S and iPhone 7 devices. These devices have an adhesive inside the edges of the phone that secures the screen. Repair techs use this machine to replace the adhesive and put a new screen onto your phone. Motherboard has stripped the audio out and replaced it with subtitles; a black box has been added to protect the identity of the person who sent it to us.
According to someone who has used the machine, many Apple Geniuses heat up your phone before doing a replacement to get the adhesive to stick better. A gear pulls down the press, which applies pressure to the phone. A 15-second timer is started, and after it's done, there's a loud beep. Once the screen is replaced, Apple Geniuses put the phone into the iPhone Calibration Machine (revealed by Motherboard earlier this month) to re-key the Touch ID sensor and make sure the screen replacement was a success.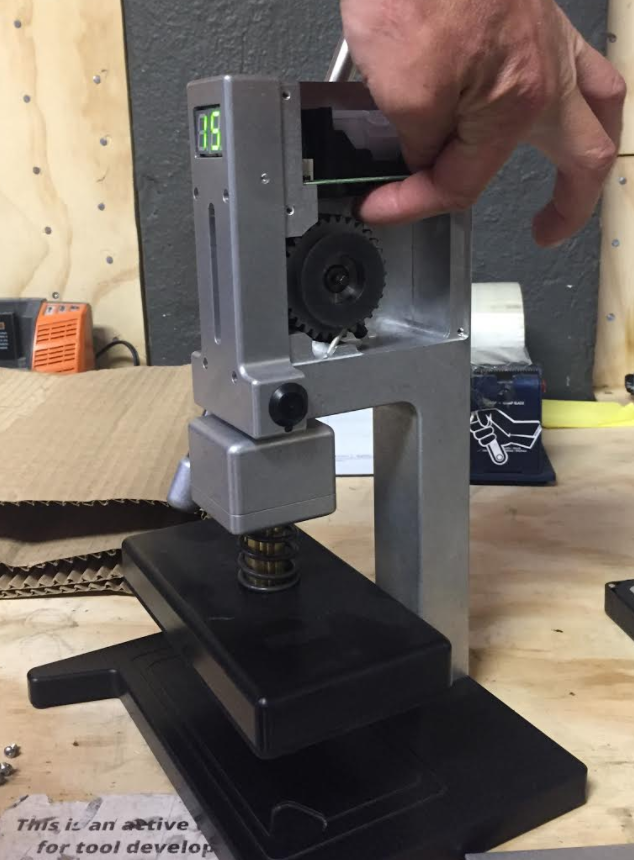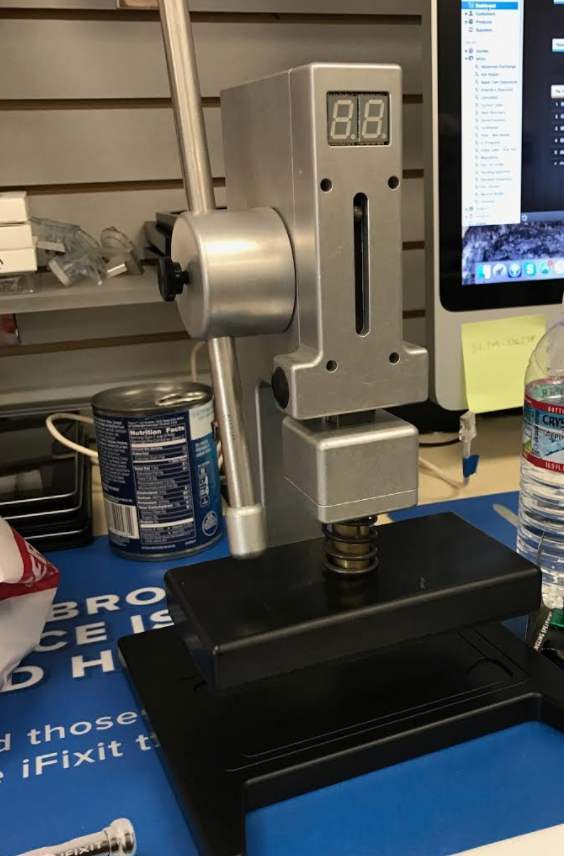 Outside of Apple, independent repair techs improvise to get the same results: "A lot of people sandwich the phone between two books carefully," one tech told me. If any right to repair bills pass, those days could soon be over.
Got any other proprietary devices, machines, tools, or information to share? Here's how you can securely contact me.