It's no secret that Donald Trump doesn't exactly respect women. For years, the president has revealed his misogynistic tendencies on camera—from creepy comments about his daughter Ivanka to his infamous "grab them by the pussy" conversation.
Ignoring his past indiscretions, Trump tweeted about International Women's Day, saying he has "tremendous respect for women." So naturally, during last night's Desus & Mero, the VICELAND hosts called Donald out, and played a highlight reel of all of his most sexist moments caught on tape.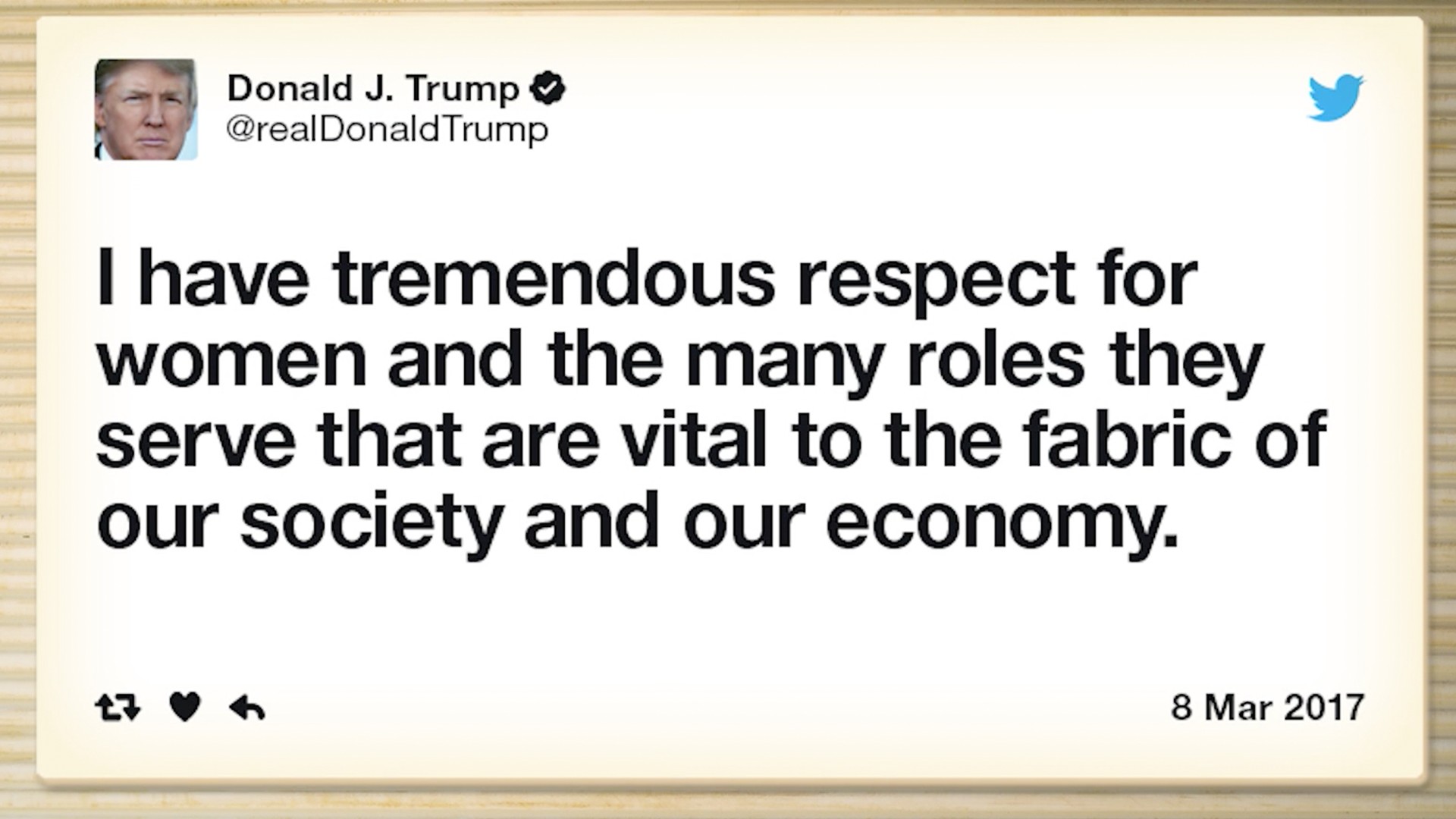 You can watch last night's Desus & Mero for free online now, and be sure to catch new episodes weeknights at 11 PM on VICELAND.