The city of Raqqa in Syria has become one of the most isolated places on earth. The population lives under the rule of the Islamic State, which made the city its de facto capital in early 2014. Since then, ISIS's oppressive rule has made life hellish for its inhabitants; they're banned from smoking or watching TV and have to follow strict dress codes, which—if defied—are punishable by lashing or death.
Raqqa Is Being Slaughtered Silently is one group documenting the atrocities, but many of its high-profile activists have fled the city for fear of their lives. ISIS heavily monitors information coming in and out of Raqqa and communicating with Western journalists is a death sentence, which makes it all the more remarkable that BBC correspondent Mike Thomson managed to make contact with someone who wanted to talk.
Samer (not his real name) is a 24-year-old student living in Raqqa who wanted to tell the world his story, at huge risk to his own life. Over the past year, Thomson has received Samer's diaries through encrypted messages sent via a third country. Translated by Nader Ibrahim, he describes a desperate and brutal situation.
Samer is part of Al-Sharqiya 24, a small media-activist group. He participated in the initial uprising against President Bashar al Assad, before his home city fell to the Free Syrian Army and a group of extreme Islamists in March of 2013. Shortly after, strangers—as he puts it—under the banner of ISIS began appearing in the city and taking control. Samer stayed in Raqqa longer than most moderates but has now escaped. The publication of his diaries in a book edited by Thomson and published by Penguin, The Raqqa Diaries: Escape from 'Islamic State', makes him a high-profile target.
I spoke with Thomson about Samer and his life under ISIS.
---
Related: Watch 'Inside the Islamic State,' our documentary spent embedded with IS for three weeks in Iraq and Syria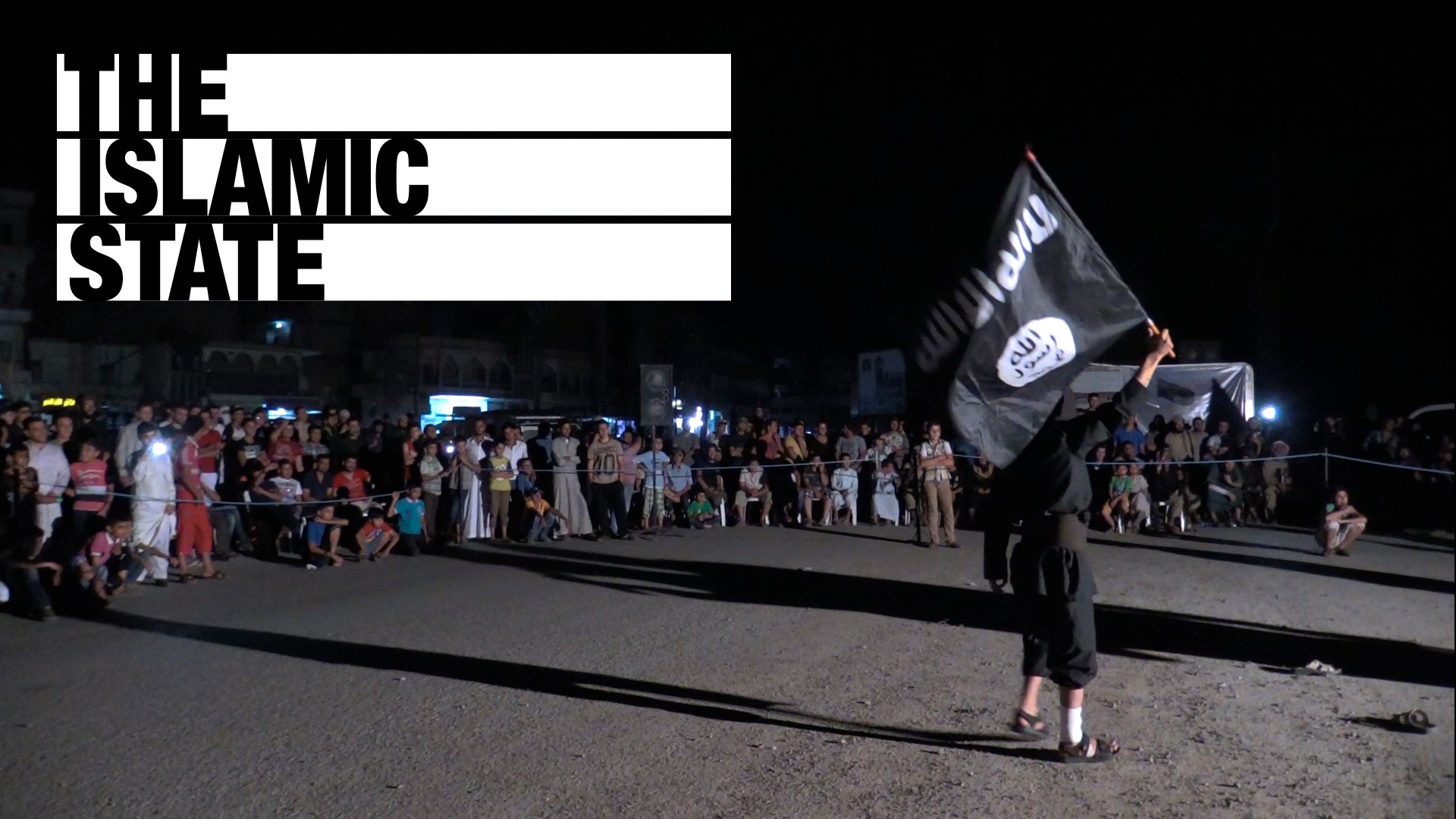 ---
VICE: How did the you first contact Samer?
Mike Thomson: I spent a couple of days on social media trying to find someone in Raqqa who would speak. I got in contact with a large, prominent group of activists called Raqqa Is Being Slaughtered Silently. I explained I wanted to talk to someone who was inside Raqqa, but everyone they knew had fled. Eventually I was tipped off with a WhatsApp number. After a few days, I received a message asking: "What do you want to do?" That's when I was first introduced to Samer.
Initially we recorded audio interviews for radio, but Samer and his friends felt the risk was too great. Each time we spoke they had to assemble incriminating audio equipment and take special precautions to avoid being tracked on the internet. They were also scared that ISIS, who claimed they had voice-recognition technology, could track them down. They didn't know if this was true, but understandably it was enough to make them worried. Samer then began sending his diaries.
What do his diaries reveal about life under ISIS?
I did expect the violence, but when it's so graphically described, it's shocking. Everything from turning your head from the sight of a public execution to the length of your trousers is an act of dissent. People stay inside and not many shops are open because of enforced Sharia classes. Despite this, there is still humor. In one diary entry, Samer jokes how he risks being lashed for turning up late for Sharia class, all because he has to wash up the dishes for his mother. His diaries enable you to picture the place. It staggers me how resilient people like Samer are.
Samer has risked his life by writing these diaries. Did he explain why he was compelled to send them?
I remember Samer telling me about a massacre that happened in 1982. In the city of Hamer, 130 miles north of the capital Damascus, Hafez al Assad's forces killed between 2,000 to 40,000 people. There were no journalists, so the real number is not known. The stories of those who suffered have gone untold. Samer doesn't want the same to happen in Raqqa. He feels by writing the diary—detailing the terrible acts of crucifixion and torture—what happened won't be forgotten. He also told me writing the diaries was cathartic: "When you have a big worry, isn't it better when you can share it with the world?"
How did you view your own responsibility to him?
When he first agreed to send me his diaries, he said: "My life is in your hands." I had to be careful not to reveal anything that might be traced back to him. In the past year, there have been times where I've not heard from him for weeks. At one point, I heard about two Syrian activists who had left Raqqa and were killed in Turkey. Samer hadn't messaged me for two weeks, and I didn't have the names of those who died. It was very worrying.
Do people in Raqqa know about The Raqqa Diaries?
I spoke to Samer a few weeks ago, and he told me the parts of the diaries, which are online, have been very popular with activists in Raqqa. They've been translated into Arabic and have had quite a big reaction. They've even provoked ISIS to launch their own version called A Young Man from Raqqa, which is about how wonderful everything is.
Samer has left Raqqa—where does he want to go in the future?
He talks in his diaries about how much he loves the city. He wants to go back and rebuild it. He believes that it's up to people like him, who've gone to university, to put the country back together. I also asked him whether he wanted to travel to Europe. He doesn't. He'd heard stories about refugees being treated badly and doesn't want to leave his family. Samer is wary about thinking too much about the future. He hates the Assad regime as much as ISIS. He worries Raqqa will ruled by government forces once ISIS is defeated. At times, Samer questions whether any of this has been worth it. He writes in his diary about visiting his older friend for advice on how to cope with his present, frightening life. His friend tells him, "Imagine you're walking on a rope between two mountains. The present is the ground below. Walk straight ahead and focus only on crossing to the other mountain. Never look down."
Illustrations courtesy of Penguin
The Raqqa Diaries: Escape from 'Islamic State' is available to buy now.