Universities in Canada are starting to make vaccines mandatory for students, staff, and faculty. Photos by Zou Zheng/Xinhua via Getty Images (left) and OLI SCARFF/AFP via Getty Images (right)
Some Canadian universities are making vaccines mandatory for all faculty, staff, and students as the country enters the fourth wave of COVID-19—largely driven by unvaccinated people.
On Wednesday, the University of Toronto and Western University joined the University of Ottawa and Seneca College in Ontario in making vaccinations mandatory. U of T had already made vaccines mandatory in areas deemed "high-risk," including student residences, and for people participating in activities like athletics and music.
Those who can't show proof of vaccination will have to take COVID-19 tests regularly, and secure a negative test 72 hours ahead of entering the U of T campus. At Western, people without vaccination proof have to get tested twice a week to remain on site.
The news comes as Canada enters the fourth wave of COVID-19, a disappointing turn following a sharp drop in infections earlier this summer. New cases, mostly caused by the highly infectious Delta variant, have increased by about 60 percent in Canada since last week, with the country now reporting 13,553 active cases. 
Both B.C. and Alberta reported more than 500 new cases on Wednesday—the largest daily increase for both provinces since May. More than 90 percent of hospitalizations are among unvaccinated people. (Alberta is, inexplicably, acting like the pandemic is over: there are no mandated restrictions, people who test positive for COVID-19 don't have to isolate, and there are plans to close all testing centres by the end of August. The University of Calgary has already sparked backlash from its faculty after saying it will not mandate vaccines or masks.)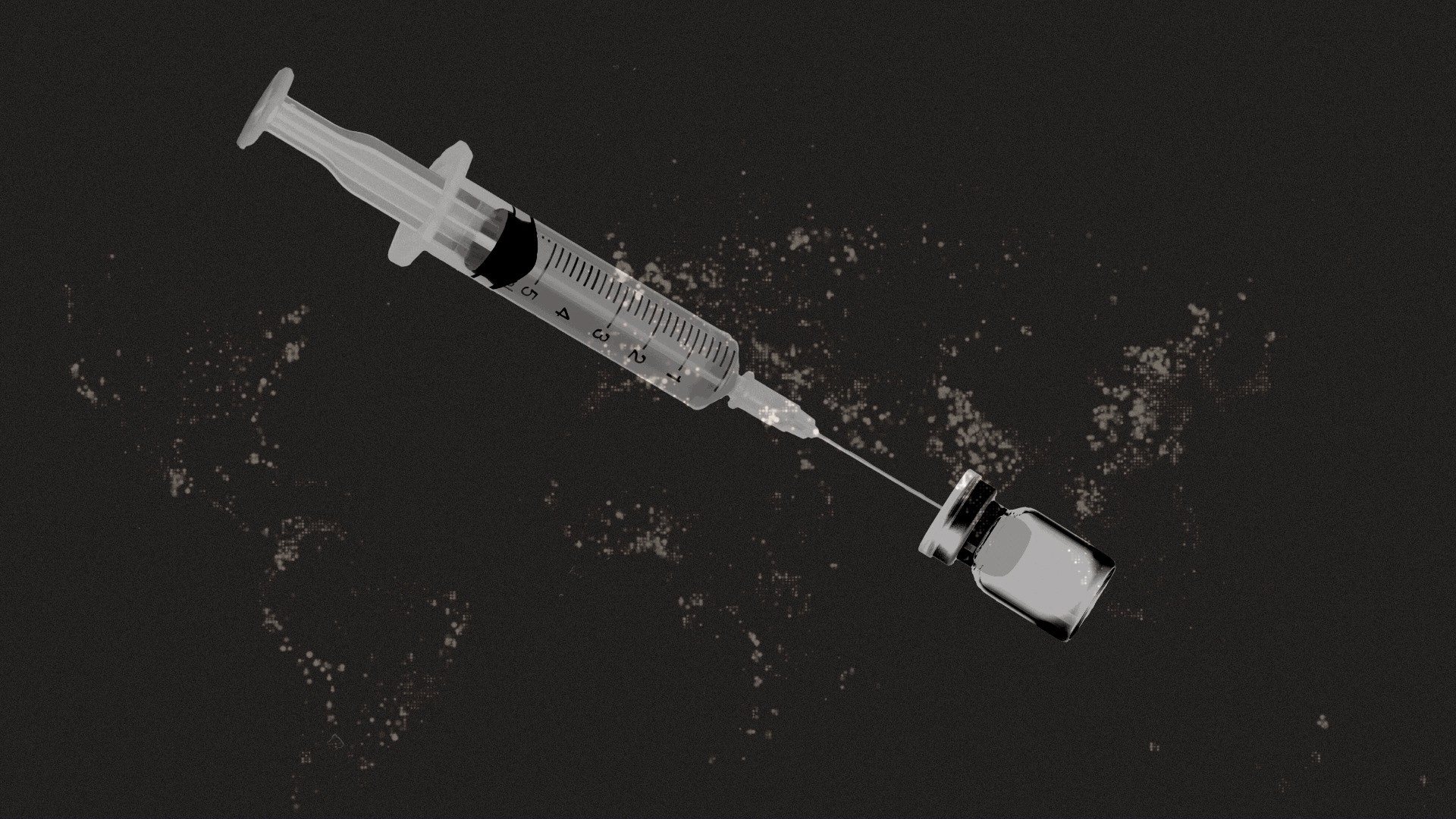 "We're absolutely in the fourth wave… There's no doubt about that," Dr. Peter Juni, scientific director of Ontario's COVID-19 Science Advisory Table, told CBC News. 
More than two-thirds of Canadians have received at least one dose of a two-dose vaccine, according to Our World in Data. But experts say it's possible we need more than 85 percent of people vaccinated to reach herd immunity. 
People also say they're worried the upcoming back-to-school season will result in a spike in infections—children under 12 aren't eligible for the vaccine—so provinces have developed their own guidelines for schools. 
Several hospitals have announced they'll mandate vaccines, as have private companies and sports venues. "Entertainment venues will be selling to full capacity," a statement from the NHL's Winnipeg Jets says. "We will require all employees, event staff, and guests to provide proof of full vaccination." 
Meanwhile, many governments have refused to mandate vaccines. Conservative premiers Jason Kenney in Alberta and Doug Ford in Ontario have both rejected the policy. They've also refused to discuss vaccine passports, a measure meant to limit access to venues and amenities to vaccinated people, so that unvaccinated people can't increase the risk of infection in public spaces. 
"We've been very clear from the beginning that we will not facilitate or accept vaccine passports," Kenney told reporters last month. He even said he'd fight back if the federal government announced one, which happened on Wednesday. The measure is intended to help Canadians travel internationally. 
Manitoba has already implemented vaccine passports, and Quebec announced Canada's most sweeping passport policy; by September, unvaccinated people in Quebec will be banned from bars, gyms, restaurants, and public events. B.C., New Brunswick, and Nova Scotia are mulling their options.
In the U.S., debates about mandatory vaccines and vaccine passports are also playing out, largely along political lines. Florida, for example, tried to ban vaccine passports. Meanwhile, California became the first state to mandate vaccines for all school staff and more than 500 of the state's colleges and universities have done the same. Major companies and institutions like Google's parent company, Alphabet, Walmart, and the U.S. federal government have all mandated vaccines, too. 
The mandates have angered civil libertarians and anti-vax folks, some of whom are now taking universities and businesses to court, Reuters reported, but so far courts have sided with the schools and businesses. 
Follow Anya Zoledziowski on Twitter.