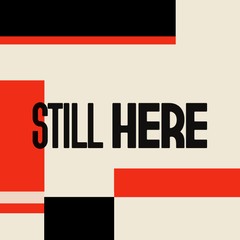 On May 25th a reckoning with systemic racism was reignited. It's still here — and so are we.
In April, six English Premier League clubs were among those who attempted to form an NFL-style European Super League, sending shockwaves through the world of sport. Swift and firm action from football's governing bodies ensured that the venture spectacularly collapsed in just three days. As the Super League lay in tatters, multiple voices asked why the sport couldn't act as quickly and decisively when addressing racism.
English football has attempted to start down the road to racial equity, but in the eyes of the Black community, the car hasn't even left the driveway.
In June 2020, following a wave of worldwide BLM demonstrations, players at English football matches started taking the knee against racism and "Black Lives Matter" was printed on players' shirts as the Premier League restarted after England's national coronavirus lockdown.
"It's massive. We don't know the power of football, of sports, and to see all the players doing it, it was absolutely fantastic," Micah Richards, former Manchester City defender, said on Sky Sports at the time. "I hope everyone's watching across the world. We know there's a lot of injustice that has happened, but it's just great to see that from the players."
However, as the 2020/21 Premier League season got underway in September, it was announced that "Black Lives Matter" on players' shirts would be replaced with "No Room For Racism," which some saw as diluting the message. The EFL, which makes up the three professional divisions below the Premier League, chose the slogan "Not today or any day".
The gesture of taking the knee soon became controversial too. On the one hand, some Black players and football figures thought it was merely a gesture, not a serious measure to tackle racism. Queens Park Rangers Director of Football Les Ferdinand, a former striker and the joint 11th-highest scorer in Premier League history, told VICE World News that he felt the power of taking the knee began to fizzle out as time went on.
"When the knee was taken initially, I thought it was a real powerful symbol," he said. "And then I got the feeling that the EFL, the Premier League, and all these organisations had gone, 'Here's a powerful symbol. We don't really need to do any more, that's our bit done'. My stance on it was how long are we going to take the knee for and believe that's enough? All I was calling for was action and not just pay lip service to the situation, let's not just give a gesture and say that's it and be happy with it."
On the other hand, some fans were unhappy at even the gesture. At Millwall in December, at the game where fans returned to stadiums for the first time since the pandemic halted the season in March, loud booing could be heard from the stands when players from both teams took the knee before a match against Derby. At least one supporter shouted at the players to "Get up!"
Derby striker Colin Kazim-Richards, who chose to stand and raise his fist, branded the incident an "absolute disgrace". The EFL, the FA, and Kick It Out—an anti-racist football charity—all released statements after the match condemning the incident.
Millwall Football Club said it was "dismayed and saddened" by the incident. For its next game against QPR, the two clubs agreed that players would link arms "in a show of solidarity for football's fight against discrimination", but Millwall would not take the knee. Some feared that the booing fans had been vindicated.
By February 2021, some Black players had stopped taking the knee. Crystal Palace forward Wilfried Zaha felt that it was "degrading" and asked the question "Why must I even wear Black Lives Matter on the back of my top to show you that we matter?" 
Championship side Brentford also said their players won't take the knee. "We are kind of being used as puppets, in my eyes," striker Ivan Toney said. "Take the knee and the people at the top can rest for a while now, which is pretty silly and pretty pointless. Nothing is changing."
Over the last few years, the conversation about racism has been at the forefront of English society, and football is no exception. But the conversation hasn't always gone the way anti-racism campaigners would have liked.
Troy Townsend, the head of player engagement at Kick It Out remembers when a banana skin was thrown in front of Arsenal player Pierre-Emerick Aubameyang by a Tottenham supporter during the North London derby in 2018.
"Football played it down, the media played it down," Townsend said. "You were not allowed to describe that banana with any connotation of racism because of the impact it would have on the game, but if you ask any Black player what that banana meant, they will tell you quite passionately: They're talking about me being a monkey."
Tottenham fan Averof Panteli was fined £500 by magistrates and banned from football for four years. The court ruled that there was a racial element to the incident, something Panteli had denied.
For Townsend, a feeling that context was being downplayed in the Aubameyang case was extremely frustrating.
"I'm tired of the fact that our experiences can be downplayed, our experiences that have so much historical connotations behind them, can actually be ignored, he said. "We're almost pleading, and still are pleading, respect us, acknowledge us. So when we're telling you that is racism thrown at [John] Barnes back in 1988 and was identified as an act of racism, who are you to tell us that it's not?" he said, referring to the former Liverpool forward who also had a banana thrown at him. "That is a measure of how little has been done."
In Barnes' case, no action was taken. In July 2001, 13 years later, the FA issued a public apology and said it could have "done more" to condemn the widespread abuse.
Sports media has been under the microscope for a while now. In December 2018, the same month as the banana-throwing incident in North London, Manchester City and England star Raheem Sterling called out some sections of the media for helping to "fuel racism" with their portrayal of young Black footballers after he was the victim of alleged racist abuse.
In an Instagram post, he compared articles from the website of the Daily Mail newspaper about his teammates Tosin Adarabioyo, who is Black, and Phil Foden, who is white. Both had recently bought homes for their mothers. The report about Adarabioyo was headlined, "Young Manchester City footballer, 20, on £25,000 a week splashes out on mansion on market for £2.25 million despite having never started a Premier League match". The one about Foden was headlined, "Foden buys new £2m home for his mum"
On Instagram, Sterling said, "Look at how the newspapers get their message across for the young Black player and then for the young white player. I think this is unacceptable, both innocent, have not done anything wrong, but just by the way it has been worded."
Black players make up a third of players in the four tiers of professional football in England. But there are very few Black managers, and only a miniscule proportion of club directors and owners are Black.
Leon Mann, founder of the Black Collective of Media in Sport (BCOMS), spoke to the importance of diversity in positions of power. "The lack of diversity within football clubs means that when they are faced with a dilemma around the messaging and the word or the slogan 'Black Lives Matter', you know, it's a lot of white people looking at a lot of other white people asking each other for answers."
"I think the lack of diversity is the thing that brought about what I kind of saw from the outside looking in, is sort of a bit of a panic around messaging and questioning in terms of what we are supporting here. If we had greater diversity, then I think debates like three words [Black Lives Matter] and what they actually mean wouldn't be so much of an issue." 
Asked about how far he felt the game has to go, Ferdinand said, "I'm in a unique position at the moment: I'm one of a minority [of Black people] who has a role in football on a board in 92 clubs. Does that answer your question?" 
The measures that have been taken so far are inadequate, say critics.
Earlier this month, many major English football organisations took part in a four-day social media boycott to combat online racial abuse. The idea started with former Arsenal and France star Thierry Henry deciding to remove himself from social media because of racism and bullying across platforms.
That's a good start, said Hayley Bennett, co-founder of WeAreNutmegs and a diversity, equity and inclusion consultant. But she said she'd rather see "a social media complete awakening where clubs and organisations working football spent that time actually just only posting content which was around anti-racism".
"We're now at a point where we need people to understand that there's an absolute zero tolerance and what that looks like. It might have involved clubs for example, posting tips for how friends should report incidents or should call out fellow fans on their behaviours. I think it's really easy to not post on social media and a lot harder to put out meaningful messages that would encourage change online."