Sana always knew she wanted to have kids, but starting a family didn't come easily. As a lesbian, Sana and her partner advertised on online forums, perused donor websites, messaged willing strangers—anything that could get them their sperm donor match.
Navigating Japan's underground world of sperm donation, which has next to no legal regulations, Sana and her partner went through dozens of donors. At times, they even experienced sexual harassment.   
"We've had men ask us for a picture of our bodies, or request that they watch us inject sperm samples into ourselves," she told VICE World News. 
After about three years of tirelessly looking, the couple found their current donor, a gay man they met on a website dedicated to LGBTQ people looking for platonic donors. "I'm extremely thankful for my family," said Sana, who owns a shop, and now has an almost two-year-old son and is looking to have a second child. Like most others in the story, Sana requested that only her first name be used for privacy and security reasons.
For Japan's LGBTQ couples, many hurdles stand in the way of starting families. 
Artificial insemination by donor, a fertility procedure involving inserting sperm into a person's uterus, is only permitted for married couples—what Japan's LGBTQ population cannot legally become. The country of nearly 126 million only has one commercial sperm bank, founded earlier this year, and it doesn't serve LGBTQ couples or single adults.
And though a historic law passed last year now recognizes married couples who have children through donated eggs and sperm as legal parents, this right doesn't apply to Japan's nearly 11.4 million LGBTQ people. 
Couples and activists say the country leaves them little choice but to turn to underground markets for sperm.  
Misa and her partner, Aya, who welcomed a baby boy in September after receiving sperm from an independent donor, have a certificate from the northern city of Sapporo recognizing their same-sex union. Such certificates have been issued in the city since 2017, which allow same-sex couples to add their partners as beneficiaries for life insurance. Earlier this year, Tokyo indicated it would issue the same partnership certificates for the entire Japanese capital. 
But Misa said the document in her hands is virtually meaningless, and by no means a recognition of being a family. 
"My partner can't be let into my hospital room. She can't pick up our kids from the nursery. Things that a normal family can do, we can't; we're just not seen as a family," she told VICE World News. 
"Some places in Sapporo do recognize us as partners. Our landlord rented our home to us because we had the certificate. But as soon as we step outside of Sapporo, my partner becomes essentially a stranger to me," she said. 
Japan lacks laws that govern the operations of commercial sperm and egg banks. In this absence, hospitals registered with the Japan Society of Obstetrics and Gynecology—a national medical organization—have been performing artificial insemination procedures since 1948.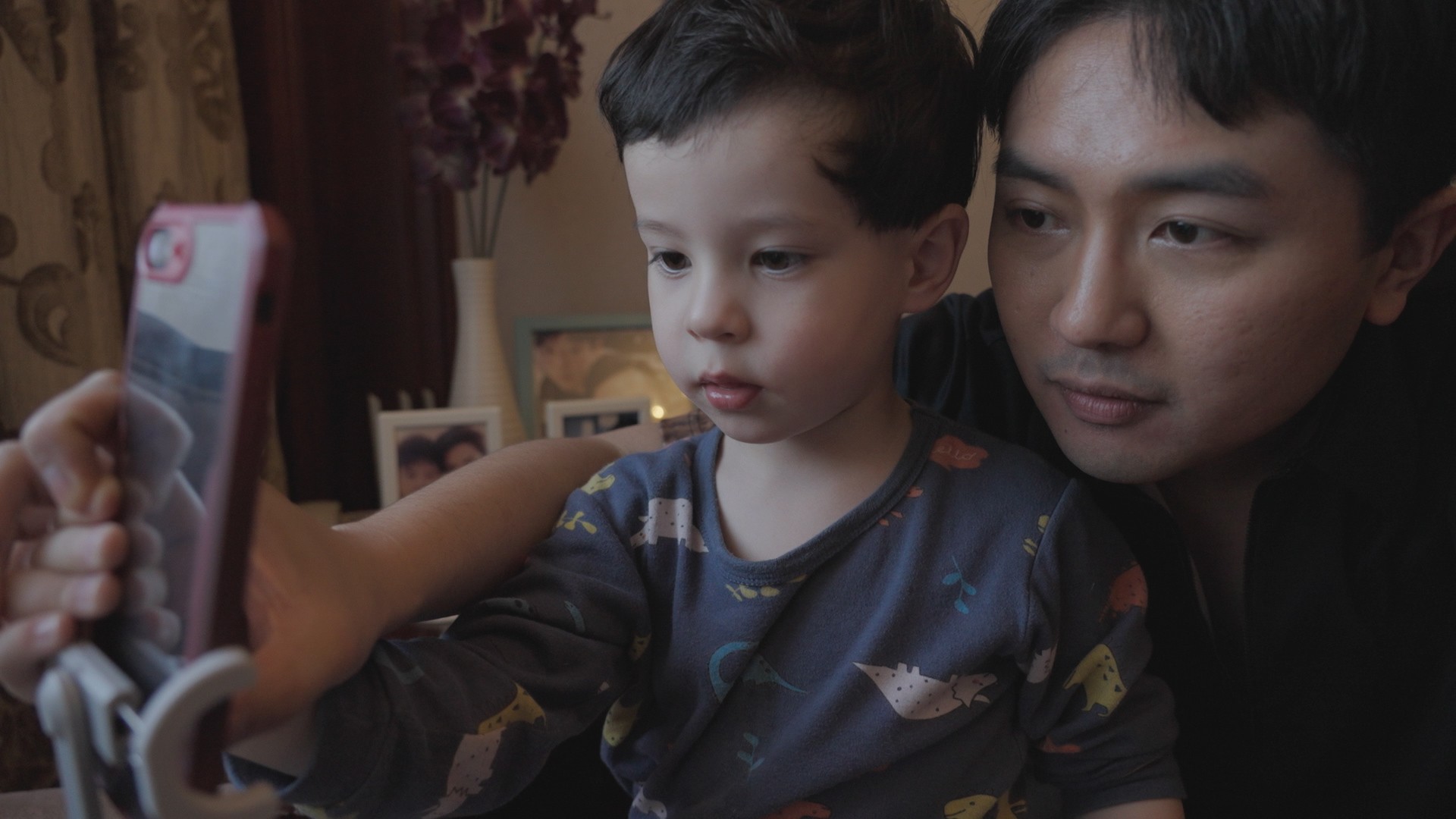 But controversially, the society only allows such procedures for married couples, leaving out singles and LGBTQ couples who wish to have children. Finding third-party donors on the internet is thus the only viable solution for many. It's also a far cheaper option than ordering from or traveling overseas to obtain sperm, a process that can rack up thousands of dollars in bills. 
But the underground method of receiving semen from strangers poses inherent health risks, medical professionals say.
"If a donor ejaculates into a test tube that isn't sterilized, he runs the risk of introducing bacteria into the tube, which would then be transmitted to the recipient," Mikiya Nakatsuka, a doctor and professor of reproductive medicine at Okayama University, told VICE World News. 
There's also the added danger of passing sexually transmitted diseases, such as HIV, Clyamidia, or Hepatitis B and C, Nakatsuka added. 
Compared to its Asian neighbors, Japan is not unique in its strict regulations on sperm donations. Chinese laws ban sperm banks from selling to individuals, but allow registered hospitals to supply donations to couples with reproductive problems. Similarly in Singapore, assisted reproductive technology procedures, which include in vitro fertilization, is restricted to married couples. 
Sperm donations are generally offered to a wider range of people in Western nations, with various rules. In the United Kingdom, donations are available to anyone, but donors can't remain completely anonymous—personal information can be accessed by the child at 18. In Germany, donors at sperm clinics cannot produce more than 15 children, whereas in the United States, no such limits exist.
Masa, an independent sperm donor and consultant in his 30s, dismissed the safety concerns and said he's diligent in making sure his semen is top-notch. He's been a donor for over five years now, and has given his sperm to more than 70 women, from which 28 babies have been born. 
He said he first started donating after his infertile best friend asked Masa for his sperm. "I didn't know anything about sperm donation at the time, so when my friend consulted me asking me for my sperm, we had a terrible fight—we don't talk anymore," he told VICE World News. 
"I should've listened to him at the time. I guess by donating my sperm to clients, this is my way of unburdening myself of some of that guilt," he said. 
The consultant offers three sperm donation methods, which his clients are free to choose from. First, there's the syringe method, the easiest for Masa. He ejaculates into a sterilized cup and gives the sample to his client, who then inserts Masa's semen into their uterus with a syringe. "It's better if the sperm is fresh, so I sometimes go to a nearby public bathroom or cafe toilet to ejaculate, then directly give the client my sample," he told VICE World News. 
Then there's the option of bringing his semen to a hospital, where a doctor will fertilize the egg. Married couples, whom Masa also caters to, choose this method. Lastly, he also offers to have sex with the client for natural insemination.
Before each exchange, Masa gets tested for STDs. Each donation costs a client anywhere from $96 to $276, depending on the method used. To improve his sperm health, Masa said he frequently exercises and carefully maintains a balanced diet.
But besides the health hazards that come with navigating an underground business, experts warn there are societal risks when receiving sperm from independent donors. 
Without a legal framework that outlines the responsibility of all parties—donors and parents included—LGBTQ couples fear that donors will later seek legal guardianship of their offspring, despite having agreed to simply donate their sperm. 
"Even if everything seems official and business cards are exchanged, there is the possibility that parents will get asked for money, or donors will bring parents to court to secure guardianship," the gynaecologist Nakatsuka said. 
That was a real concern for Misa and her partner. 
After failing to find an independent donor for about a year and a half, the now 25-year-olds eventually found volunteers who offered to mediate transactions such as locating and obtaining the sperm. It also covered some of the hospital bills when Misa went for in vitro fertilization, where she had to lie and say she was using her husband's sperm. 
The only catch? The couple never met the sperm donor, nor have any idea what he looks like. "We don't know anything about him. I feel bad for our child, but I also feel like we're protecting him from potential trouble," she said.
For the couple, anonymity between donor and receiver is more of a safeguard than a risk. "There's the possibility that the donor might demand that our child is his, that he's the father. But because we have no connection with the donor, we avoid that risk," she said. 
Masa, the sperm donor, said he doesn't ask his clients to send him updates about his offspring—he only receives information if they choose to tell him. "I'm not doing this to make my family bigger. It's the client's family, and I don't want to intrude on another person's family matters," he said. 
But for Sana and her partner, they've decided they want their sperm donor present in their lives. He's already been introduced to her child and has shared meals with her family, though her son is still too young to know who he is. Sana said she saw no point in lying. 
"Our kid is very cute and every day is super fun. We have no regrets, every day we feel thankful," she said.