Stephanie Katelnikoff courtesy of Dave Auton (left) and JT Young (right)
A former train conductor who lost her job because her Instagram was too sexy will receive monetary compensation after winning a wrongful dismissal case against her former employer.
In November 2017, Stephanie Katelnikoff, 30, was let go from her job with Canadian Pacific Rail (CP) in part because the company said her social media presence violated its "code of ethics and its internet and email policy." CP said it also took issue with disparaging comments Katelnikoff made online about the company, but "it seemed their main concern was that my social media content was damaging their reputation," Katelnikoff told CBC News two years ago. A string of Instagram pictures, many of which have since been deleted, included a semi-nude Katelnikoff posing on rail tracks.
Now, Katelnikoff, who doubles as a model and mechanic, will get monetary compensation after union lawyers successfully argued she was wrongfully dismissed. The lawyers will work with CP to determine an appropriate sum. Katelnikoff will not, however, get her job back.
"I'm sad I don't get to go back," Katelnikoff told VICE. "It's just the best job ever to hop on a freight train and drive through the Canadian Rockies."
Arbitrator Richard Hornung sided with Katelnikoff's lawyers from Teamsters, the union representing CP Rail workers. According to Hornung, Katelnikoff's actions warranted a short suspension, not a dismissal.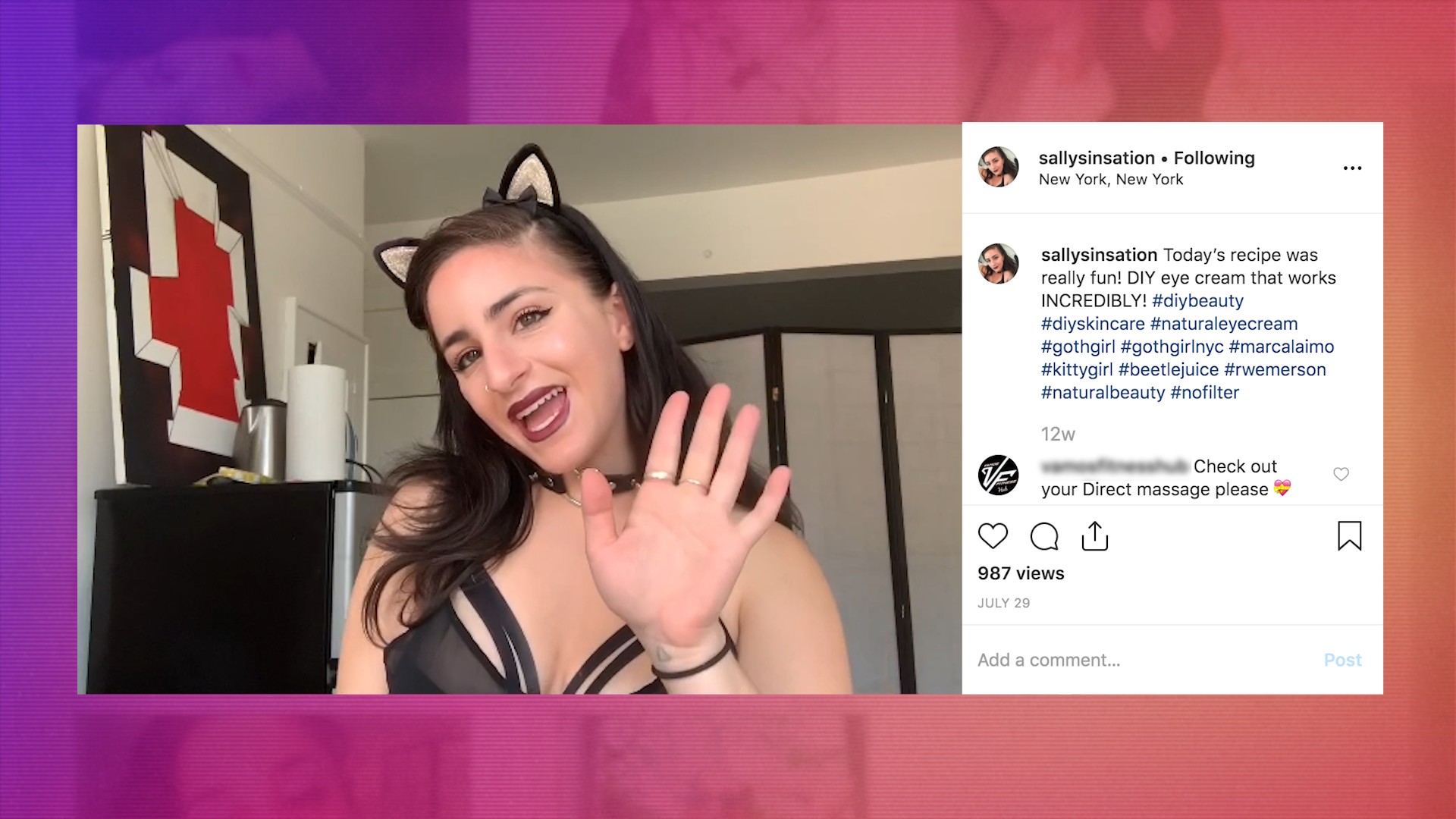 CP originally argued it received an email complaint from a "Sharon Dickenson" about Katelnikoff's social media. Teamsters lawyers maintain that the email was fictitious.
Hornung concluded that it is "improbable" that the email is "a legitimate functional email address," adding that he doesn't believe CP's investigation into Katelnikoff was impartial.
But Hornung also said Katelnikoff's posts—particularly one racy pic that mentioned a CP investigating officer by name—precluded her return to the company.
The image, which was posted after Katelnikoff was let go, "speaks volumes regarding both her lack of respect for the company and her unsuitability to return to the company as a fully participating employee," Hornung said in his decision, obtained by VICE.
"It was inappropriate for me to make that post," Katelnikoff said. "I am remorseful…but at the same time, if I had been treated fairly, if I hadn't been wrongfully dismissed, then the post never would have happened."
If union lawyers and CP don't come up with a compensation sum together, Hornung said he will step in and set the fee himself.
CP and Teamsters offered no comment.
The case represents the second wrongful dismissal win for Katelnikoff. Back in 2014, CP terminated Katelnikoff's job after a train she was manning derailed in Banff. She took her first wrongful dismissal case to arbitration and won after it was found that she was actually fired for filing a sexual harassment complaint against a colleague.
"I made a complaint about somebody who threatened to break into my house and rifle through my panties," Katelnikoff said. After she won her first case, Katelnikoff continued to work for CP until 2017.
Katelnikoff is not the only woman advocating against sententious overlords. Montana-based firefighter and paramedic, Presley Pritchard, 27, is suing her former employer, Evergreen Fire Rescue, for wrongful termination after she was fired for posting fire content, as reported by VICE last month.
According to an Evergreen Fire Rescue board member, a community member emailed the board to complain about Pritchet's social media presence. But Pritchet pointed out that her male counterparts post topless pictures online all the time; firing a female firefighter because her Instagram pictures show a bit of skin is a blatant double standard, she said.
Katelnikoff originally considered settling with CP, but she decided to stick with her suit after stumbling across Pritchet's case and a female mechanic from Illinois who was also fired for posting sexy photos.
"This is an epidemic!" Katelnikoff said. "If nothing else comes from this, at least I can send a message that says, "You have to stop firing women for who they are in their own time, especially if it's not hurting anyone or damaging your company."
"A woman's body isn't inherently offensive," she added. "Women aren't committing a crime by wearing bikinis."
Follow Anya Zoledziowski on Twitter.