Elizabeth Warren wants to create more than 10 million well-paid, union jobs while building an economy that won't scorch the planet.
Following her solid appearance on the debate stage Thursday night, where the issue of climate change finally got some decent discussion time, the Massachusetts senator and 2020 candidate on Friday released her green jobs plan, laying out how she'll transition the economy away from fossil fuels while creating millions of well-paying union jobs. Included in her plan: She wants to ban gas cars by 2030, invest heavily in offshore wind energy, and rebuild the country's crumbling infrastructure.
Warren's building on her string of climate plans — this is the seventh big plan focused on climate she's released since she launched her campaign. She's a strong supporter of the Green New Deal, and, earlier this month, released what she's dubbed a Blue New Deal that focuses on revitalizing the oceans. Most of the Democratic candidates have so far released detailed climate plans — and Sen. Bernie Sanders' is more costly and ambitious — but no one but Warren has released quite so many.
"Defeating the climate crisis will require the ingenuity of the moon landing and an economic and industrial mobilization unseen since our efforts in World War II," she wrote in her plan.
She subjected her plan to an independent review from a progressive think tank, Data for Progress, which found that with a $10.7 trillion investment, Warren's plan could indeed create more than 10 million new jobs.
After consistently polling in the top three for the last several months, her support's shown signs of waning in recent weeks. A recent poll found her in a distant third with 12% support, trailing Sanders and former Vice President Joe Biden.
But her detailed plans keep coming. And this latest one covers everything from energy production to housing and public transportation. Here are the highlights:
While the Trump administration has been hard at work easing vehicle emissions standards, Warren's proposing a radical about-face on car regulations: She wants all cars to be electric by 2030.
In order to do that, she's proposing a hefty investment in electric-vehicle charging stations across the country, and working with automakers to help them meet the growing demand for electric vehicles. By rebuilding the country's transportation infrastructure, Warren thinks she can create about 2.6 million jobs, all while making it greener.
The two fastest-growing jobs in the country, Warren's campaign notes: solar panel installer and wind turbine repair person. And Warren wants to spur growth in both of those industries.
By installing offshore wind along the entire East Coast, the former Harvard law professor wants to create some 36,000 full-time jobs in the next decade.
Electrifying public transit
Warren wants it make it easier for your town to electrify its buses. She's proposing to create a new federal grant program that would provide funding to municipalities to green their public transportation infrastructure.
She notes that 45% of Americans still don't have regular access to public transit, and correctly notes that reducing miles driven in gas cars is key to reining in carbon emissions.
The transportation sector in the U.S. currently sends more greenhouse gases into the atmosphere than any other sector of the economy.
Warren wants to make your house energy-efficient.
Buildings generated about 9 percent of the country's emissions in 2016. Warren is proposing to green up 4% of buildings across the country every year she's in office until the job is done, according to her new plan. That, she says, will create nearly 100,000 jobs.
On top of that, she wants to make sure that the levees and dams across the country, which have already come under stress from increasingly frequent floods and hurricanes, can withstand extra stress on a warmer planet.
Though Warren's plan costs about half of what Bernie's does — his $20 trillion plan could create as many as 20 million jobs — the investment she's proposing to green the economy is still hefty. Ahe she has a plan to pay for it.
She wants to create a Green New Bank that would mobilize $1 trillion in government investments, and make sure that that cash was spent equitably to benefit the communities most at risk from the climate crisis. It would also provide loans to private groups looking to invest in green projects.
On top of that, she wants to bring back the war bonds and make them green. During World War II, the U.S. sold the equivalent of $2 trillion worth of bonds in today's dollars to finance the war effort. Any American could buy them, and after 10 years, you could collect about 3% in interest on them.
"These Green Victory Bonds will be sold at levels that allow Americans across the socioeconomic spectrum the opportunity to own a piece of the climate solution, and to benefit from the new green economy that we build together," she said in her plan.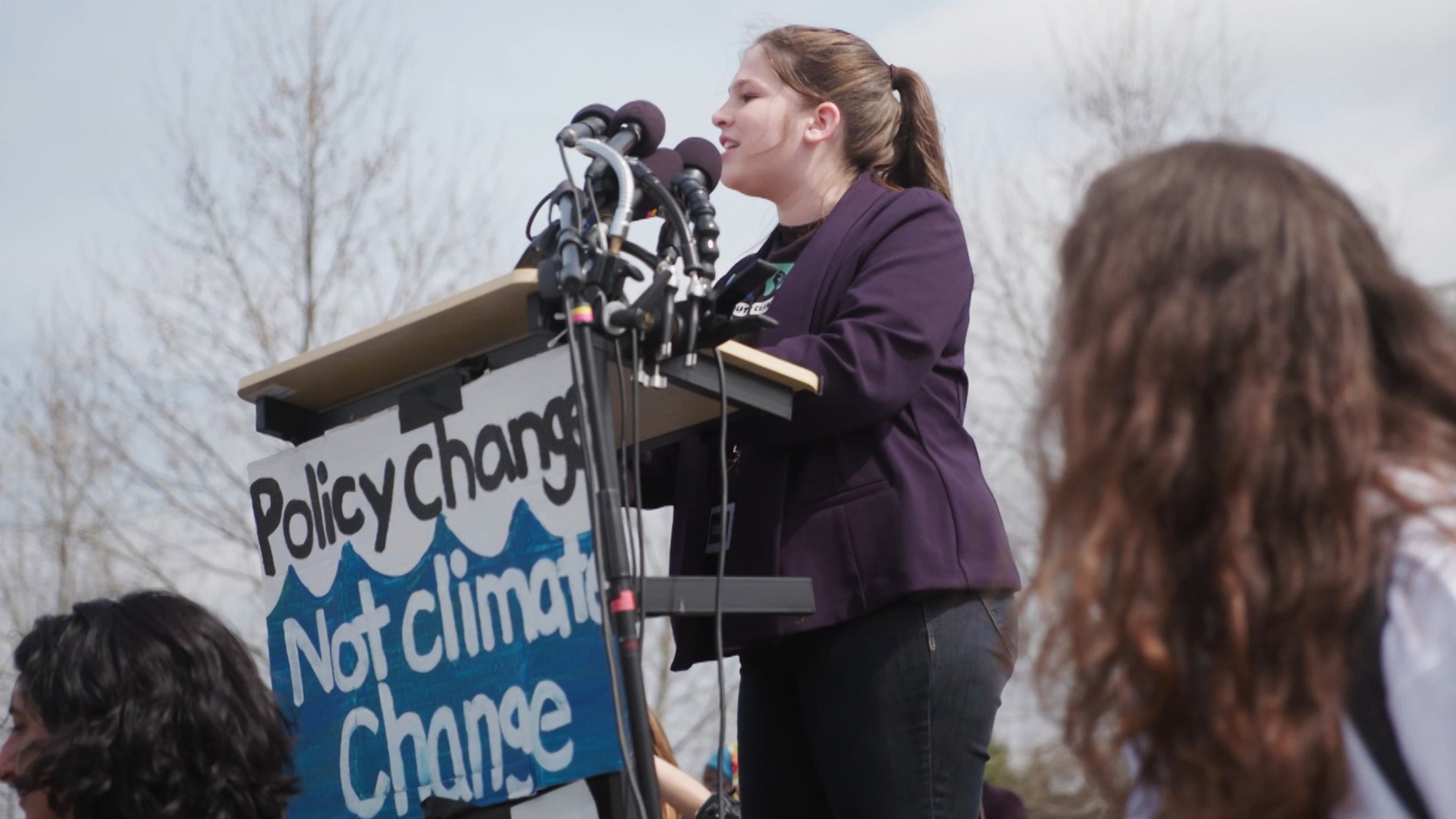 Cover: Democratic presidential candidate Sen. Elizabeth Warren, D-Mass., campaigns Saturday, Dec. 7, 2019, in Rochester, N.H. (AP Photo/Mary Schwalm)