Joselito Briones/Stocksy
I farted in my first ever yoga class. I was angling into cobra pose, twisting my torso upwards as my legs lay on the mat, when one squeaked out. Loudly.
I'd felt out of place before this happened. It was 11 am on a weekday at a yoga studio in a strip mall in a wealthy Connecticut suburb. I was the only man in the dozen-strong class and the youngest person by ten years. Surrounded by the wives of lawyers and financial analysts, the situation seemed funny. So I laughed. To fart is human, but to laugh at your own fart marks you as the kind of idiot for which states pass strict regulations on backyard fireworks.
"It's okay," the instructor said, kindly. "Sometimes when we stretch, it airs out our G.I. tract."
I was on a mission, prescribed by a medical professional, to relax and have fun. And also, incidentally, to clear out my G.I. tract.
My life had been derailed by an inflammatory bowel condition. The hallmarks of gut issues are the expected unpleasant and unappetizing symptoms: diarrhea, abdominal pain, sudden fecal emergencies, flatulence. But an inflamed colon can also prevent the body from absorbing nutrients and cause enough blood loss to leave a person anemic (which a hematologist said I was). Poop issues, though I had them, were the least of my problems. I was always exhausted, like I had a flu that lasted months. On good days, I needed ten hours of sleep and four of couch rest. Sometimes, I was too woozy to walk through a Trader Joe's without leaning on a cart.
The issue (and I am still not sure which exact GI condition I had) cut me down in my prime. At 25, I had become editor of an alt-weekly newspaper. Sure, it was a small one, covering the Bridgeport/Stamford region of Connecticut, but I had risen to editor, and I truly cared about the combo of investigative journalism, hyper-local news, arts coverage, and fuck you's to anything establishment that made up this now nearly dead media format. Maybe I cared too much.
I was a typical millennial work martyr. I would start at 7 am, editing staffers' and freelancers' stories from home. Then I would go into the office, send off a flurry of emails, put in calls for my own stories, work through art designs with a production team, and then catch up on my writing until 7 pm. I would go back to my apartment, collapse on the sofa and watch MSNBC, all while staying attuned for news topics that could be analyzed at a local level.
Journalism is a naturally demanding career, and I was filled with anxiety by the job market. I got something that few of my college classmates—working barista jobs and retreating back to school—had not. So I felt like I needed to prove myself with this job to "make it." My promotion meant I could afford to move out of Bridgeport, a harrowingly poor and sad city, and into a tony suburb where I rented an apartment that looked out on a small lake. I wanted to stay there.
I wasn't apt at maintaining my personal life. Weekends were spent on errands, and the promotion to editor meant that the people who had been my friends were now depending on me for assignments or coverage of their band, shallowing all the relationships I had made in Connecticut.
All this tension, without real relief, burned holes into my gut. The summer after the promotion, I noticed the extreme fatigue, which I of course thought was a result of overwork. Then I started pooping blood.
I saw a gastroenterologist, who put me under for a colonoscopy and diagnosed me with ulcerative colitis. Then he pumped me full of prednisone. I only got worse. I was stretching myself thin with a cycle of work, closing my office door to "space out" and then catching up on nights and weekends.
---
More from Tonic: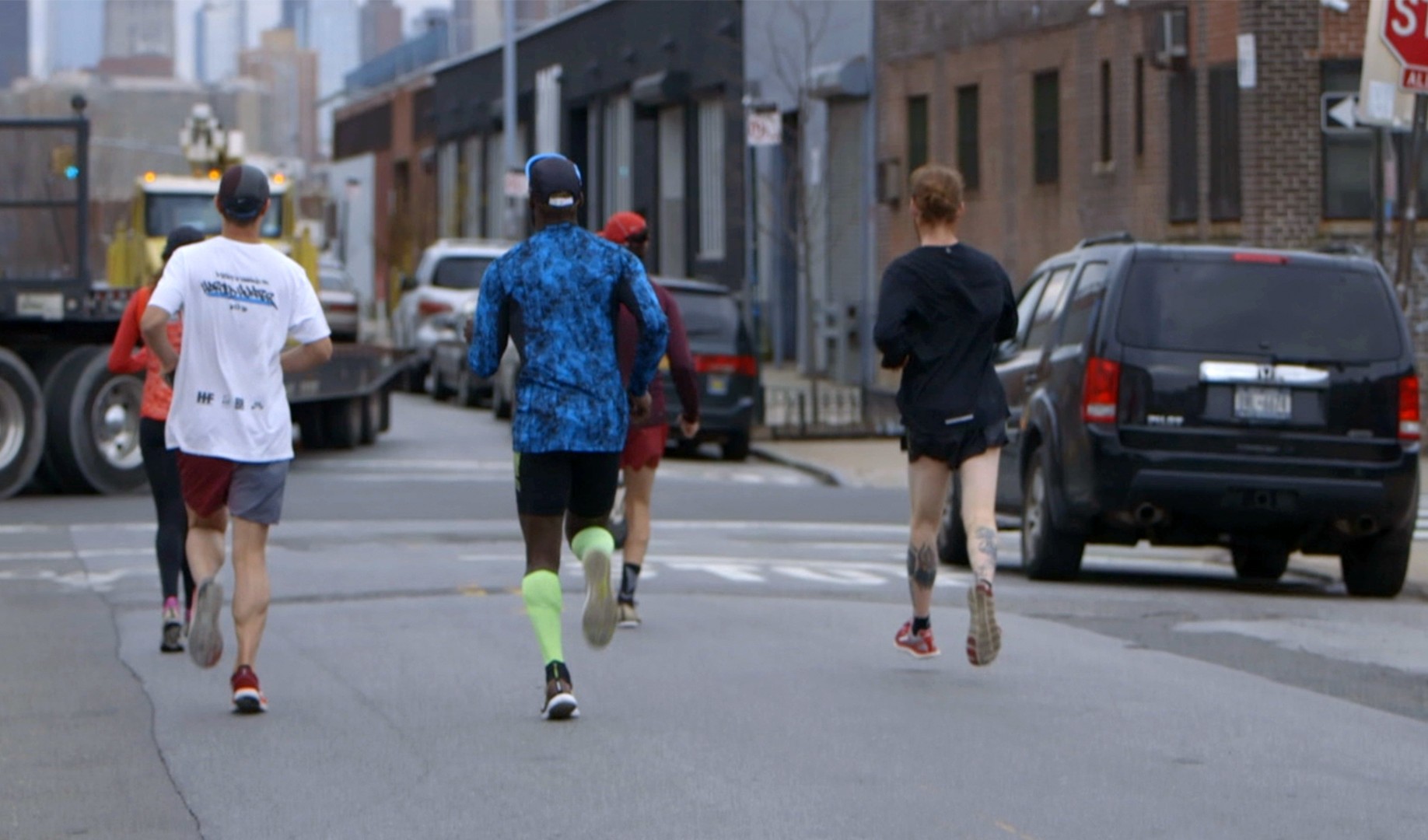 ---
Eventually, I flubbed some facts writing a news story so badly I had to retract it, and I put a picture of the wrong band in a music article. I was forced to admit I was not going to move ahead professionally—as I obsessively wanted to—until I addressed this thing. I went on medical leave.
The gastroenterologist wanted to match the prednisone with a second steroid, which scared me. So I saw a naturopath. She had an office full of houseplants and prints of Japanese-looking art. She told me to call her Lisa. Her approach was clinical, but expansive. We talked for two hours at the first appointment. She asked about my gut symptoms, but also my diet, stress level, childhood experiences, possible sources of home toxins, exercise habits. She cost $100 per appointment, which I paid out of pocket.
At the next appointment, Lisa delivered her remedy: Do an "elimination diet," a twelve-week ritual by which one stops eating every food anyone has ever been allergic to (wheat, dairy, tree nuts, oranges, coffee, etc.) and add each category back, slowly. If one then causes an abdominal cramp or projectile diarrhea, it might be the culprit.
Also, she said, "You need to have fun and relax. It can be anything—exercise, movies, alone time with reading, and tea. But everyone needs something."
This is not an unusual treatment regimen, even among non-hippie docs, says David D. Clarke, a clinical gastroenterologist in Portland and president of the Psychophysiologic Disorders Association. Clarke says that doctors in the G.I. field are becoming increasingly aware that their patients have "psycho-social issues."
"Any kind of stress, a personal crisis or problems in the workplace, can have gastrointestinal effects," Clarke says. The gut has an extensive set of nerves connected to the brain's emotional network and research has shown that patients with gastrointestinal disorders even process pain differently, he notes.
Particularly, Clarke sees a lot of mentally high-functioning people who have "stressors they are not fully realizing." Some have never processed childhood trauma or think their level of buttoned-up tension or hurried lifestyle are normal. His recommendation for some cases is not unlike Lisa's: "Take some hours in your week purely for self-indulgence," he says. "Find something that you enjoy so much you can't wait to do it again."
One of Clarke's patients had been a competitive diver from age 5 to 18. Her father pushed her to excel. As an adult, she coached her kids' diving team, in addition to usual work and parenting responsibilities. She was wound tight and started having digestive problems. The reprieve she took? "She took piano lessons," Clarke says. "She never had any interest in music before. It just became this thing away from all the stressors in her life." She loved it and showed improvement afterwards.
The goal of intentionally "having fun" or "relaxing," when one does not naturally take to the concepts, is tricky. And as a newspaper editor, even going out to see bands or reading a new issue of the Atlantic (hoping to find inspiration for my own paper) had become extensions of work.
On medical leave, I had a lot of time for experimenting. I tried just picking up from where I left off as a teenager, reading superhero comics. I checked Frank Miller's classic Batman graphic novels and Grant Morrison's X-Men stories out of the library. They didn't really stimulate me. I rented more movies and made sure to actually watch them. Exercise was limited because of my fatigue, but I put on a yellow safety vest and walked around the lake every night. When it froze over and I saw that ice-fishers were braving it, I walked across the lake one evening and felt touched by a sublime silence.
I was too mortified to go back to the place I'd gassed up, but I found another yoga studio, a tiny one run by a former corporate executive in the downstairs floor of her home. Some afternoons, I was her only client. When I felt good enough to really get into it, I felt that rush of endorphins called "yoga brain."
The second part of Lisa's plan, the elimination diet, was helpful to the first. One cannot eat the granola bars and frozen dinners I relied on as convenience food on such a diet. I ordered vegan, gluten-free cookbooks online. Preparing Thai curries, vegan chili, and sautéed quinoa and greens was actually a fun hobby.
Shilpa Ravella, an assistant professor in the division of digestive and liver diseases at Columbia Medical Center, says one of her first steps for patients with irritable bowel syndrome is moving them to a low-FODMAPS diet. A complex acronym, FODMAPS are carbohydrates that are not absorbed easily by the small intestine, including wheat, dairy products, and fried foods.
"Some patients find it has eliminated their symptoms in eight weeks," Ravella says. "In some cases, [food] was the cause of the problem. In others, it was agitating it further."
Ravella says there is a distinction in how she treats patients with inflammatory bowel diseases like ulcerative colitis or Crohn's, and irritable bowel syndrome, a collection of symptoms that may have sprung from an allergy or psychological issues. The latter require more direct medical containment of the core issues, not just fighting back the symptoms.
I sometimes wonder if I really had ulcerative colitis. A doctor definitely put a camera up my butt, noted the inflammation pattern, and diagnosed me. But I am now, years later, symptom-free thanks to lifestyle changes. (I stopped taking the prednisone.) Ravella says ulcerative colitis or Crohn's usually require medication or surgery for full remission.
Getting healthy through a holistic approach ensures a slow process, with small victories: a post-breakfast hour uninterrupted by cramps, a solid bowel movement. If it works, there is a placebo-like influx of positive feelings which can feel healing in their own right.
Once I could handle a daily regimen of leisurely hiking and reading for pleasure, I decided it was time to go back to work, but I swore I was not going to make myself sick covering mayor-town council feuds and assigning restaurant reviews. It was a good time to give fewer fucks. Like many alt-weeklies, mine was in decline. Staffers left and were not replaced. The parent company left us with fewer resources to do the same job. The paper continued (for a few more years, anyway, ceasing publications 18 months after I left), but I was okay running less content, writing less myself, and borrowing news stories from our sister papers if it meant I was usually done at 5 pm.
And I took up kayaking. I rented from a small outdoor sports shop that lets you take a boat on the top of your car. Kayaking is peaceful and the movements hypnotic. It involves a commune with nature, the water an inch away and the waves rocking and straddling the boat. Air always tastes freshest on the water.
At the start of the summer after my illness, I took a kayak on the Long Island Sound, parking beneath a bridge holding up a bit of I-95. I rowed to an island chain I'd read about. Giving up processed foods and dairy (which seemed to be my trigger food), I had lost 50 pounds and I felt lean and capable. At sunset, I rowed back to the parking lot. I lifted the boat and carried it on my bicep back to the car. It wasn't until I was tying onto the top of my car that I realized six months ago I never could have lifted it. It was the first time in a year I was not conscious of having been sick. And I was having so much fun I couldn't wait to do it again.
Read This Next: What It's Like to Be Held in a Psych Ward Against Your Will