Seven immigrant teenagers in federal custody asked the Trump administration to let them get abortions between March and December 2017, but their requests were personally refused by an official known for his anti-abortion views, documents exclusively obtained by VICE News show.
All of the girls were eventually allowed to undergo the procedure, though three of them fought for and won the right in court after filing suit against the Trump administration. Their court documents reveal the lengths one Trump administration official has gone to in order to stop undocumented teens in the government's care from getting abortions.
That official, Scott Lloyd, heads the Office of Refugee Resettlement, which oversees the care of all minors who enter the United States without their families and without authorization. Since taking over the office in March, Lloyd has kept close tabs on pregnant girls in the agency's care, going so far as to personally meet with a girl considering abortion. In another case, he asked officials to look into "reversing" a medication abortion that was already underway. Lloyd also instructed staff to inform a third girl's parents that she'd had an abortion after she'd told officials she feared the disclosure would lead to abuse.
Lloyd also refused to approve the seven girls' requests for abortion, documents show. These details emerged in depositions taken by the American Civil Liberties Union in December as part of a legal battle over access to abortion care for immigrant teens in government custody.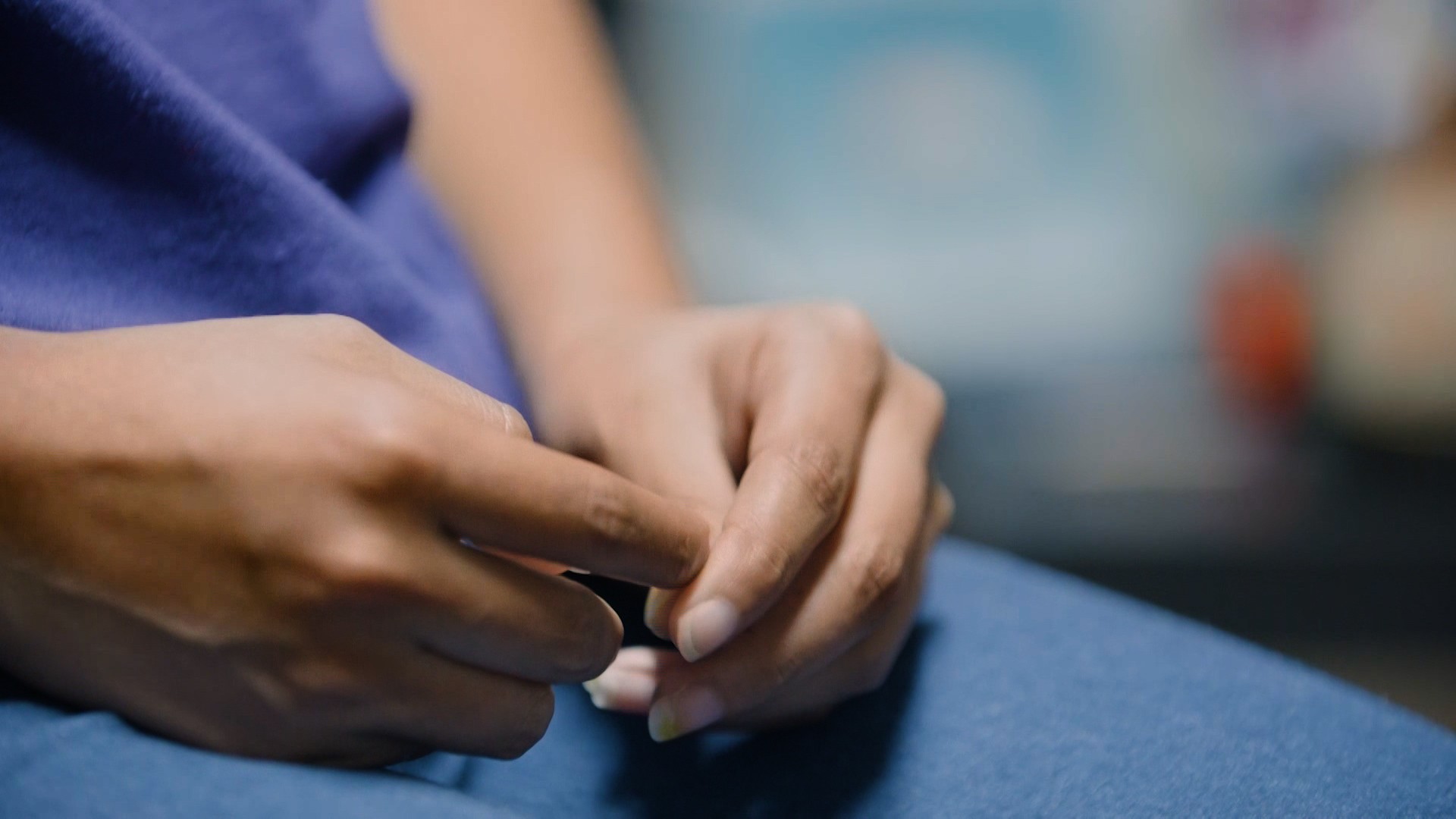 This segment originally aired on Feb. 28 on VICE News Tonight on HBO.
ORR was once an obscure office inside the Department of Health and Human Services, but under Lloyd, a Trump appointee, the office has become a standard-bearer in the administration's attempts to limit both immigration and abortion. Tens of thousands of kids have been referred to ORR's services over the past few years, most of them from Central American countries.
Lloyd is a longtime opponent of abortion: He's worked for anti-abortion organizations and written articles arguing that contraception access leads to increased abortion. In the December deposition, Lloyd said he doesn't believe unaccompanied immigrant children have a constitutional right to abortion, even though a Washington, D.C., district court ruled that they likely do. Moreover, Lloyd said, he doesn't consider abortion to be a part of medical reproductive health services, which ORR is legally obligated to provide.
It remains unclear how many girls in ORR's care are pregnant and have sought or been blocked from abortions since December.
Read: The battle over abortions for undocumented teens is far from over
The ACLU is representing four of the teens who sought abortions — including one who came forward in January. If a federal court grants the organization's request for an injunction against ORR, pregnant teens in the agency's custody should be able to get abortions free of interference from Lloyd.
A spokesperson for the Administration for Children and Families, the federal agency that oversees ORR, declined to comment on pending litigation.
The ACLU's December deposition of both Lloyd and Jonathan White, a nonpartisan official who serves as ORR's deputy director for children's programs, reveals how the ORR has changed its tactics, and how Lloyd has pushed his anti-abortion views during his tenure.
Lloyd personally reviews every request for an abortion.
Lloyd receives a spreadsheet every week containing information on every pregnant teen in ORR's custody, including the fetus's gestational age and whether the teen has asked for an abortion. Lloyd says agency policy forbids staff from taking any actions to help a minor in ORR custody get an abortion unless he personally authorizes the procedure.
Bob Carey, who led ORR under the Obama administration, interpreted its policies differently. He would sign off on using federal funds to pay minors' abortions if the pregnancy was the result of rape or incest, or if it threatened the life of the mother.
"I think that's quite different, though, than signing off on the right of an individual to have a procedure," Carey said.
Read: Trump officials discussed reversing abortion for undocumented teen
Lloyd has so far refused to grant a single request for an abortion, including in the case of a teen who became pregnant through rape. According to White, the seven teens were able to obtain the procedure only after leaving ORR custody or through a court's intervention. White said he didn't know of any teens who had to carry their pregnancies to term because an ORR director denied them access to an abortion.
In the deposition, Lloyd struggled to describe a scenario where he'd approve a teen's request for an abortion.
Brigitte Amiri, senior staff attorney for the ACLU's Reproductive Freedom Project, asked, "If the young woman's life was in jeopardy if she carried the pregnancy to term?"
"Potentially," Lloyd replied, though he later clarified that medical emergencies wouldn't require his approval.
Lloyd wanted staff at ORR-operated shelters to tell minors' parents about their abortions.
If a minor doesn't want to tell her parents about her pregnancy, most states require that she get a judge to grant her permission to get an abortion in a process known as a "judicial bypass." One pregnant teen in an Arizona ORR-operated shelter obtained that bypass, since she worried that her father would "retaliate" against her mother if he found out his daughter had an abortion. (Both the teen's parents still live in her home country, which wasn't named in court documents.) The teen also feared that if her brother knew about her abortion, he would tell her parents and force the mother to face "future retaliation."
Lloyd instructed staff to tell the girl's parents about the abortion anyway, emails show.
This wasn't the only time Lloyd did this, according to the deposition. He also told ORR staffers to tell the parents of Jane Doe, the first minor to sue the Trump administration over access to abortion, in October, that she was pregnant. One of Doe's lawyers, Susan Hays, told VICE News at the time of her case that Doe feared abuse from her parents.
When Amiri asked Jonathan White if he thought notifying parents against a teen's will was a good idea, given his background as a social worker, White said no. "Because of the potential of additional harm or risk," he explained.
In one March email involving another pregnant teen, Lloyd instructed ORR shelters to keep her from meeting with a lawyer about the possibility of an abortion or a judicial bypass. Lloyd told Amiri that he was trying to avoid "unnecessary" meetings with attorneys.
Lloyd personally spoke with pregnant teens.
Lloyd personally visited one teen in ORR's custody who was considering having an abortion. In March emails sent shortly after his visit, Lloyd wondered whether the shelter staff could give the girl more bananas and a better mattress.
"If things get dicey with [redacted's] sponsor, I know a few good families with a heart for these situations who would take her in a heartbeat and see her through her pregnancy and beyond," Lloyd wrote in the email. (The minors' names are redacted from court records.)
Lloyd contended in the deposition that the teen no longer wanted an abortion by the time he visited her. White contradicted that account, telling Amiri, "I believe that at the time that he spoke with her, she was still expressing interest in or requesting information regarding abortion."
It's unclear whether the teen eventually got an abortion.
Lloyd wants pregnant teens to receive only "life-affirming options counseling."
Under Lloyd's watch, pregnant minors have been taken to crisis pregnancy centers, which try to discourage pregnant women from getting abortions.
In an email sent in late March, Lloyd wrote that shelters "should not be supporting abortion services pre or post-release; only pregnancy services and life-affirming options counseling." Lloyd avoided explaining in the deposition whether "life-affirming options counseling" would include giving teens neutral information about abortion, which Lloyd told Amiri amounts to the destruction of human life.
White, however, gave a much more straightforward answer when asked in the deposition what Lloyd means by "life-affirming options counseling."
"My understanding is that life-affirming options counseling is a form of intervention by providers," he said, "designed to educate pregnant women about their options in a way that emphasizes the risks and harms of abortion and the benefits of other alternatives."