A private security company hired to guard consultations over a major pipeline project wasn't prepared to handle protesters who successfully disrupted hearings, according to an internal review seen by VICE News, underscoring problems with government officials increasingly outsourcing security work to private firms.
Guards hired by the National Energy Board (NEB) for public hearings on the Energy East Pipeline in Montreal in 2016 didn't bother to attend a coordination meeting before the event took place, leading to "a lack of clear understanding of the overall roles and responsibilities for all entities providing security support," the review said.
Private guards didn't have their own earpieces, so communications among security forces "were broadcast within earshot of the general public," said the documents obtained through the Access to Information Act.
NEB officials were forced to leave the event before the hearing ended due to the disruption.
The lacklustre performance of private guards for the pipeline hearings raises questions about increased government dependency on contractors for security work, said a University of Ottawa criminologist who studies the issue.
There are more than four times more private security guards than police officers in Canada today, said Jeffrey Monaghan from Carleton University's of Institute of Criminology and Criminal Justice, representing a "dramatic" increase since the 1970s.
"This growth of private security is a significant cause for concern," Monaghan told VICE News. "There is less rigor in terms of oversight, training and impediments to surveillance."
How it went down
On the morning of August 29, 2016 protesters massed outside of a conference centre in Montreal for public hearings on the proposed (and subsequently canceled) pipeline to ship tar sands crude oil from Alberta to eastern Canada.
Inside the meeting, private security guards were keeping watch when environmental activist Alyssa Symons-Bélanger and about two dozen other protesters began disrupting the proceedings.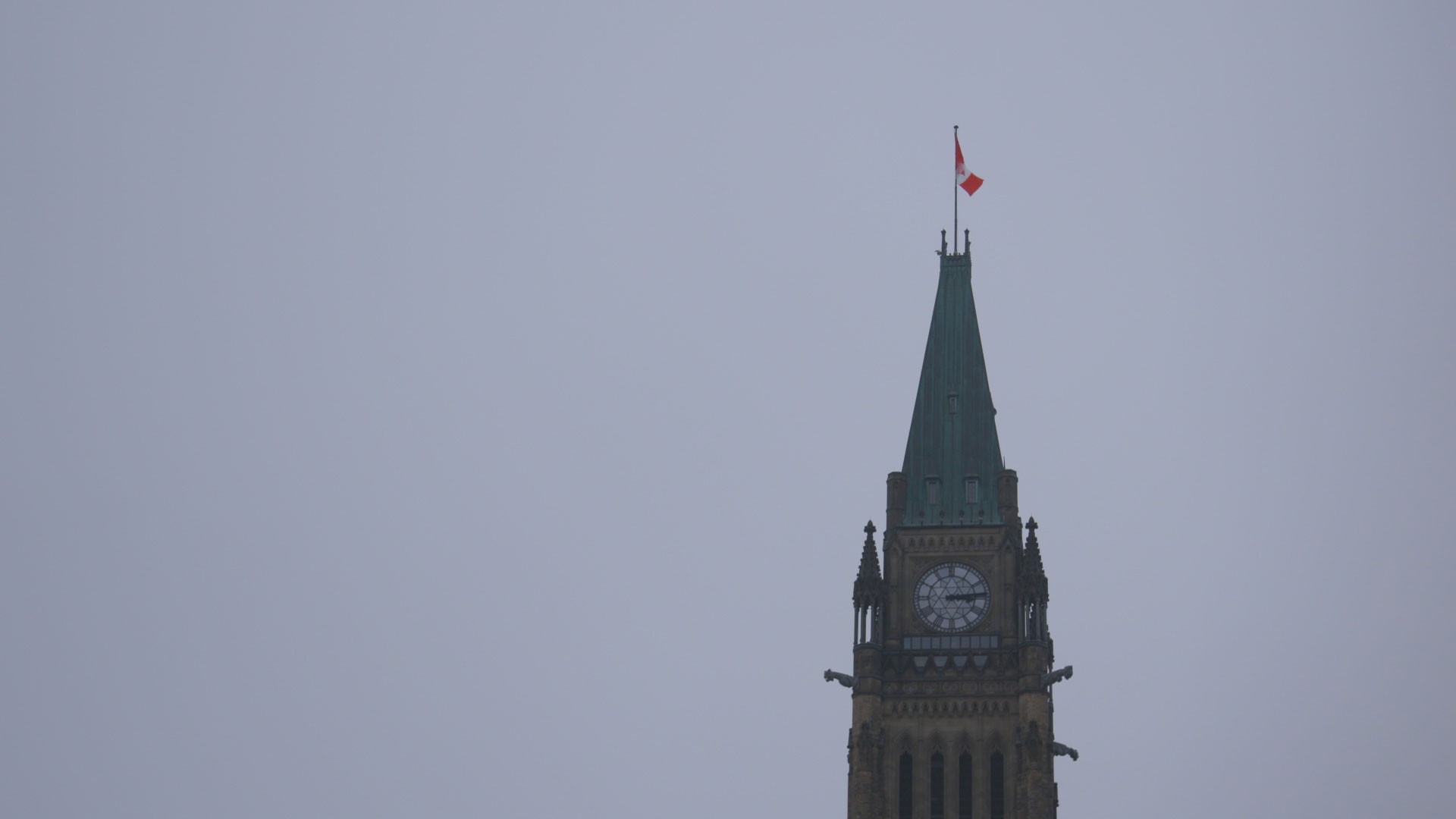 "There were a lot of security guards there, [but] it took about 30 minutes before they started to kick us out," Symons-Bélanger told VICE News.
Before the hearings, local police assessed a "high" likelihood for disruption at the event, the security review notes, making the lack of preparation from private guards more glaring.
"Following the incident in Montreal, the Board announced it would suspend the remaining Panel sessions and would not proceed until further notice," said the security review, leading activists to declare victory.
TransCanada, the company behind the pipeline, has since cancelled the project amid mounting opposition and environmental and regulatory challenges.
'Risk mitigation activities'
Responding to problems with private security at its event, a spokesperson for the NEB said the body "is committed to continual improvement."
"We have applied the lessons learned from our past experience in terms of planning and risk mitigation activities," Marc Drolet told VICE News in an email. He did not respond to specific questions about what went wrong on August 29 or whether the NEB will continue working with the companies who made the mistakes.
Two private firms were contracted to provide security for the event: Montreal-based I.G.S. Security and Ottawa-based Presidia Security Consulting.
I.G.S Security, which also offers janitorial services, provided uniformed guards; Presidia which counts former senior military police officers with significant international experience among its ranks, provided "advisors" for the meeting, the documents show.
Neither Presidia nor I.G.S. responded to repeated requests for comment.
The NEB spent nearly $300,000 on private security last year, Drolet said, although the Board itself will be scrapped later this year as part of sweeping changes in how large, environmentally-risky infrastructure projects are approved in Canada announced in February.
Lack of information
It's unclear how often problems happen when government bodies contract-out security, according to a spokesperson for Public Safety Canada, as "each federal department is responsible for safeguarding its employees, assets, and services."
"Public Safety Canada does not compile federal departments' spending on private security firms," spokesperson Karine Martel told VICE News in an email.
Authorities have also stopped tracking exactly how many private security guards are working across Canada, making it harder to form policies to address problems despite the rising reliance on the industry, according to criminologists.
The reason for the shift to private guards is largely about saving money, said Monaghan as salaries for unionized police forces mean they have priced themselves out of providing certain services.
Contracting private guards also gives government bodies a "buffer of deniability when things go wrong," as they can blame external companies rather than themselves for security failings, the criminologist added.
Unlike the police, private firms are not subject to the Access to Information Act and other legislation aimed at increasing transparency and fairness in the security sector.
Monaghan says the increased reliance on private forces is detrimental for public oversight and accountability. "We already have a problem with oversight of public police," when it comes to monitoring protests and protecting civil liberties, he said. "To further privatize security would be going in the opposite direction."