For Indian men, being on an H-4 can be a culture shock.
Every morning, Tufail Ahmed calls his parents in India at around a quarter to nine, or before what he calls "office time." But Ahmed has no office to go to. He hasn't been employed since he came to the US in 2014. Ahmed is on an H-4 visa, a dependent on his wife's H-1B visa, which means he cannot work legally in the US. He is a househusband. But he doesn't want his parents to know. So every morning, Ahmed calls them before "office time" and pretends like he's going to work.
The H-4 is known as the "golden cage" visa because it does not allow individuals to work, open a bank account, or have social security. The only people who get them are dependent children or spouses of H-1B holders, creating a situation where an H-1B holder is pursuing their dream job while their husband or wife is forced to be unemployed. This policy overwhelmingly affects Indian immigrants, who make up 70 percent of all H-1B recipients and must wait longer for green cards than most immigrants because of per-country quotas. Dependent spouses from India may be stuck with an H-4 visa for decades.
In 90 percent of cases, dependent spouses on H-4 visas are women. This immigration policy compels modern women to lead Victorian-era lives and conform to rigid gender roles from a bygone era. Employment-restricted immigration overwhelmingly harms women, particularly those from India, whose husbands are often employed by tech companies in the US. The women, who are often highly educated themselves, lose their sense of freedom. Being dependent on their husbands for everything also makes them more vulnerable to domestic violence and abuse. While everyone back home thinks they've hit the jackpot, in reality they're often living with depression, loneliness, and a lowered self-worth.
In situations where the wife is holding the H-1B, it forces husbands to lead lives that are alien to them and which they may find emasculating. Back in India, Jannu Venkatesh was an investment banker handling teams of up to 20 people and traveling all over the country for work. As a househusband in Waukesha, Wisconsin, he would drop off and pick up his wife from work, do the chores, and look after his toddler son, which meant watching episodes of Paw Patrol and Peppa Pig on repeat, he told me. "In the winter, I couldn't take him out for a walk or to play in the garden and had to keep him home all day. It was a real test of patience," he said. Sometimes he would get frustrated and think of going back to India. He would feel depressed and get agitated over small things.
For Saurav Ghosh, not having the right to work was like coming to a screeching halt after running very fast for a long time. He and his wife were on separate H-1Bs until 2015, when his visa renewal process hit an unexpected roadblock. That meant Ghosh was stranded in India for five months while his wife and two-year-old daughter were in Houston. When the separation became too painful, Ghosh decided to shift to his wife's H-1B visa as a dependent, putting family before career. But it was a trial: He remembers feeling isolated when he found himself amid a group of men at social gatherings. "Everybody is talking about their work and you're the only one who's talking about how you cooked this dish today or mowed the grass," Ghosh told me.
Rajkumar Karne also put his family before his career. When he got married in 2011, he naturally wanted to be with his wife. They had been friends since they were kids and she had been in the US since 2008, first as a student and then on an H-1B. For the newlyweds, the American dream felt close, but pursuing it meant Karne would have to give up his career as a human resources professional, since he didn't have any luck in getting his own H-1B.
"I didn't want to tell her that I don't want to go to the US. I respected her dreams," he told me. So in June 2011, Karne put his eight-year-long career on hold and moved to Eagan, Minnesota, for the sake of love. What followed were some of the darkest years of his life. He became so frustrated at being out of work he lost his hair. With an ailing father back home and a wife with student loans to pay off, he resorted to selling his property in India. Anxious about his family's future, he would often feel suicidal.
"Immigrants who are on visas that restrict employment have higher levels of depression and anxiety, and lower life satisfaction than those who can work," Vijaita Mahendra, a Seattle-based independent researcher who did a study on employment-restricted immigration in 2016, told me.
---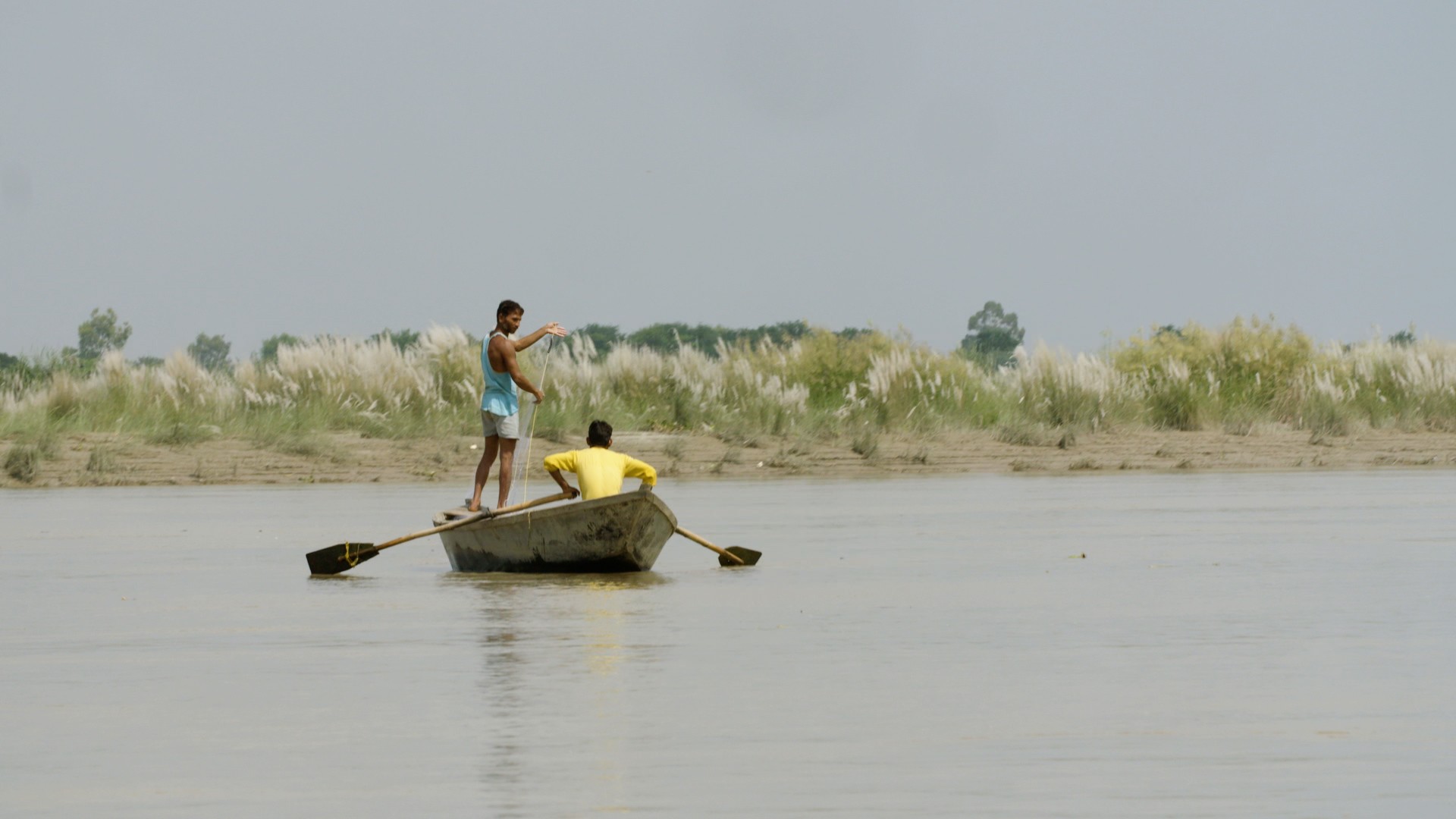 ---
In the 2005 book The Psychology of Gender Identity, Diane Keyser Wentworth and Robert M. Chell write: "It is much more acceptable for a woman to assume the role of housewife than for a man to become househusband." Rashi Bhatnagar, an H-4 visa holder who runs a Facebook group called "H-4 visa, a curse," which has more than 6,000 members, can understand that all too well. "In most parts of the world, women are viewed as caregivers and nurturers while men are seen as breadwinners," she said.
Whenever Bhatnagar gets a Facebook message from a man on H-4, his first question is always the same: "Are there other men on an H-4 visa?" Santhosh Varatharajan, a former H-4 visa holder, never met or knew another man on an H-4. When he took his kids out for classes and other activities, he would mostly see women accompanying the other children. "I felt like all the men out there were working and I was the only one [not working]," he said.
Jayant Vaidya, an H-4 visa holder in Phoenix, felt isolated because of his age. When Vaidya, 53, came to the U.S. in 2015, he was in his late 40s. (The other men interviewed for this story were in their late 20s or 30s.) The H-4 visa holders Vaidya met were much younger, he told me. Moreover, by that time, his sons had grown up and moved out for college. "I wasn't even eligible for [a stay-at-home dad] position," he said.
Nearly all the six Indian men interviewed for this story said that the experience of being stripped of the right to work taught them some important lessons. It helped them understand what women go through on a much larger scale. It trained them to be more patient and generous. It taught them empathy. In some cases, it improved their cooking skills.
The year 2015 was life-changing for H-4 visa holders. That's when the Obama administration approved temporary Employment Authorization Documents (EAD) for spouses of H-1B holders who had an approved green card application. It was a dream come true for many, including Ghosh, Vaidya, and Karne. DHS estimated that 179,600 individuals would be eligible for H-4 EADs that year.
Ahmed, however, was not one of them. He had two master's degrees—one in finance and accounting and the other in business administration—and had worked in England before coming to the US. But his wife's company hadn't applied for their green cards, which meant he wasn't eligible for an H-4 EAD. Nothing else mattered—not his degrees, not his work experience. Job opportunities he had with companies like J.P. Morgan, Bank of America, and Wells Fargo fell through after they learned about his visa status. He is still prohibited from working.
"It makes me sad that after having all these degrees and work experience, I can't implement them," said Ahmed "I would blame my wife for my situation." To cope with the frustration, he turned to boxing as a hobby.
But now the 2015 H-4 EAD decision, considered a victory for H-4 visa holders, may turn out to be only a temporary one. Trump's Department of Homeland Security is considering rescinding the H-4 EAD rule—effectively putting thousands of individuals back into the "golden cage." A DHS notice published in December stated bluntly that it is "proposing to remove from its regulations certain H-4 spouses of H-1B nonimmigrants as a class of aliens eligible for employment authorization." The DHS is expected to issue a proposed regulation in February. The H-4 EAD program is also being challenged by an ongoing lawsuit filed against the DHS by Save Jobs USA, an anti-immigration group composed of former tech workers that claims the H-4 EAD rule denies jobs that should belong to American workers.
Karne hasn't been able to sleep for more than two hours a night since December and is following the news on tenterhooks. "Put the limit [on what work we can do], but don't take our authorization away," he said. His current job as an administrative assistant pays him $20 an hour. "I'm OK with working this job for the next 20 years. I just want to support and stay with my family. I don't want to make millions of dollars," he said.
"[Taking away H-4 EAD] is like taking someone's crutch away," said Ghosh. Venkatesh, who is still waiting for his EAD, said his family will probably leave the US if the H-4 EAD rule is revoked. "This is no way to treat skilled immigrants," he told me.
Ahmed told me that if by the end of this year his wife's green card application doesn't get started, they're leaving America too. "If I stay like this for long, I will get sick. I might end up doing something that I don't want to do," he said. Sign up for our newsletter to get the best of VICE delivered to your inbox daily.
Sushmita Pathak is a New York-based freelance journalist and radio producer. Follow her on Twitter.