Natalie Jeffcott / Stocksy
In the days after Stephen Hawking, one of the most notable physicists of our time, died at 76, his passing has been covered by almost every mainstream media outlet. Among the coverage are phrases such as "wheelchair-bound," "confined to a wheelchair," "suffered from amyotrophic lateral sclerosis (or ALS)," and that Hawking "overcame" his disability. People began sharing art like this cartoon by Mitchell Toy on social media, which depicts Hawking's silhouette, standing away from his wheelchair, gazing at the cosmos.
Media outlets and journalists, particularly reporters without disabilities, need to do better, as writer and host of the Disability After Dark podcast Andrew Gurza wrote for Men's Health, when it comes to reporting on Hawking's death—and any other story that falls under the disability beat. As a disabled editor, social media manager, and journalist, I saw these stories and was dismayed by how often the media implied that Hawking is finally "free" from his suffering and life as a wheelchair user. Disability reporter, editor, and activist Wendy Lu, who wrote about disability reporting for Columbia Journalism Review, tells me, "if you're writing about disability, actually interview disabled people. You can talk to their loved ones and people in their lives, too, but their voices—the voices of disabled people—need to be front and center if that's who the story is about."
While it isn't possible to ask Hawking how he'd like to be referred to in the many tributes to his brilliant scientific accomplishments, he wrote, in a 1984 article for Science Digest, "My disabilities have not been a significant handicap in my field, which is theoretical physics. Indeed, they have helped me in a way by shielding me from lecturing and administrative work that I would otherwise have been involved in." It's important that when we're writing about people, we need to honor their lives and beliefs, including disability pride, to pay them proper homage.
Media outlets that are covering the story can also turn to resources like Disabled Writers, an online database created by reporters s.e. smith (who is a Tonic contributor), Alice Wong, and Vilissa Thompson, to find journalists with disabilities who have the expertise or personal experience necessary for the topic. They can also use the resources supplied by the National Center of Disability and Journalism, which is headquartered at the Walter Cronkite School of Journalism and Mass Communication at Arizona State University, such as this language style guide and this list of expert sources.
Reporting on disability can be a challenge, says Kristin Gilger, the director of the aforementioned National Center of Disability and Journalism, because language is constantly adapting. That's where the NCDJ's style guide becomes valuable, offering alternatives to phrases like "wheelchair-bound," and guiding reporters on how to be accurate and objective while still using language that readers understand. If you're going to write about a marginalized group such as the disability community from the outside, you need to do thorough research, talk to members of that group who have expertise, and consider how your story will differ from established biases and tropes about that community.
---
More from Tonic: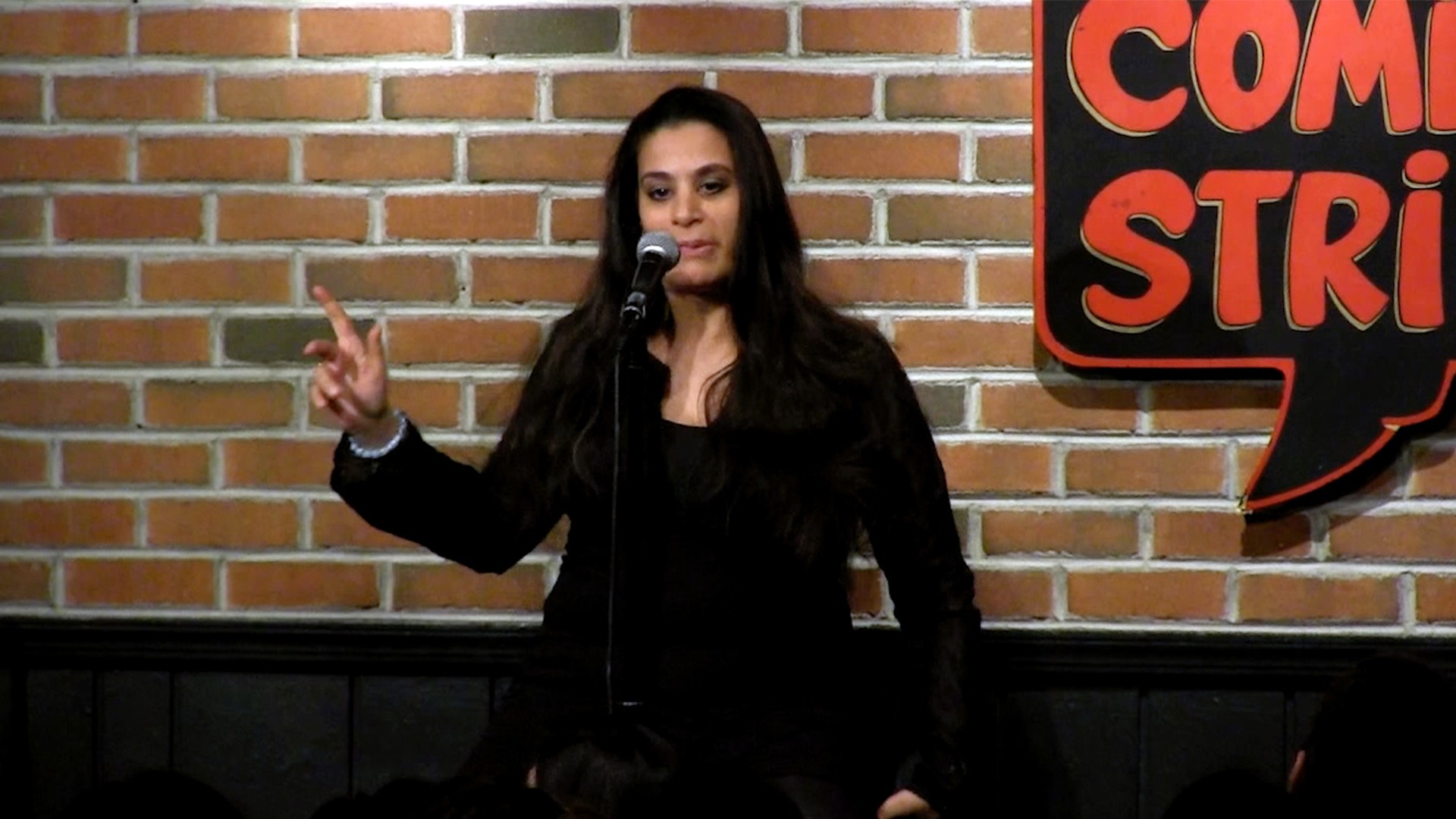 ---
Gilger explains that, for example, "wheelchair-bound" isn't a recommended term. "It defines a person only in relationship to a piece of equipment, and maybe even more important from a journalistic perspective, they're not really accurate terms," she says. "People who use wheelchairs are not permanently confined to them, they get out of them all the time—to transfer to another seat, to go to sleep, to drive cars. There's also a sentiment that the terms are misleading. If you say "confined to a wheelchair," it's a sense of being trapped. Wheelchairs [can be] very liberating to the people who use them."
Media outlets should also avoid portraying disabled people—living or dead—as "inspiration porn," a term popularized in a TED Talk by the late disability activist Stella Young. (The term describes situations in which people with disabilities are described as inspirational solely or in part on the basis of their disability.) "Reporters are so quick to say that Hawking accomplished everything in his life 'in spite of his disability' and now he's 'freed from the confines of his wheelchair,'" says Emily Ladau, editor in chief of the Rooted in Rights blog. "But really, he accomplished everything in his life in spite of society's stigmatizing perceptions of disability." Finally, assuming "suffering" (as in, "he suffered from ALS") is presuming that we know how that person felt about their circumstances.
Media coverage also has an impact on how the general public understands the lives of people with disabilities. "Biased reporting on disability reinforces negative stereotypes about people with disabilities," says Kara Ayers, a psychologist and the associate director of the Center for Excellence in Developmental Disabilities at the University of Cincinnati. "These stigmatizing attitudes have a real-world impact on people with disabilities. They make it more difficult for people with disabilities to get jobs, make friends, find love, and live a life fully included in the community."
Ayers explains that biased reporting is also unfair to the reader, assuming that the non-disabled world can't begin to understand that some people take pride in their disabilities, and failing to capture the spectrum of experiences. Gilger adds that news organizations also have a responsibility to reflect their audiences if they're going to be effective in covering the news. It's not about being politically correct, she says—it's about doing your job well, having inclusive coverage, knowing where the stories are and how to pursue them, and knowing who should be reflected and what sources to talk to.
Representation is crucial too. It helps if media outlets and publishers hire people with disabilities, not only to report on stories specific to the disability community or beat, but to cover a wide range, including politics, lifestyle, health and wellness, fashion and beauty, sex and relationships, entertainment, and foreign affairs. "In hiring disabled journalists they can avoid the ableist nature of their reporting and hire people who can speak to the experience of the subject they are writing about," says Keah Brown, a journalist and author who wrote an essay for Teen Vogue about what she felt was missing from coverage of Hawking's death as a woman with cerebral palsy.
Resources like Disabled Writers assist with that mission, and DW recently announced their first writing fellowship program in partnership with the Daily Dot, where journalists with disabilities will receive mentoring and career development while they work on paid stories in collaboration with an editor. Rooted in Rights is also starting a Disabled Writers Fellowship, supported by the American Association of People with Disabilities (AAPD) Paul G. Hearne Emerging Leader Award, which Ladau was awarded in 2018 to begin the fellowship. The fellowship will offer writers a paid opportunity to receive mentorship and guidance, while building their writing portfolios and working on a pitch to a mainstream media outlet.
"We need more disabled writers sharing their words and entering the journalism world, so it is my hope that this fellowship will serve as a launching pad for more authentic disability representation," she says.
The path forward is in diversifying our newsrooms and our media coverage, and giving the disability community a seat at the reporting table, and not just to cover disability-centric stories. It's for reporters outside the disability community to center those voices in their reporting, defer to individuals' preference in how they want to be identified, and use available resources to do thorough research and report stories that counter stigma and stereotypes. Someday, obituaries for accomplished physicists like Stephen Hawking will focus on the scope of their work and contributions to science, not on any assistive technology or mobility aids they may have used to navigate the world.
Sign up for our newsletter to get the best of Tonic delivered to your inbox weekly.