A day after President Trump rolled out the red carpet for French President Emmanuel Macron, treating him to a formal gun salute and a state dinner, he greeted German Chancellor Angela Merkel a noticeably cooler welcome.
Though Trump told reporters he and Merkel share "a really great relationship," the two also share some really deep disagreements over key topics like trade tariffs, burden-sharing among NATO allies, and the Iran nuclear deal. All three came up during a joint press briefing with reporters at the White House Friday.
Noticeably absent from this press conference, however, was any handholding — either the literal or figurative kind.
Like Macron, Merkel sees the Iran deal as one piece of the strategy to curb a nuclearized Iran. But Trump has consistently criticized the agreement, once calling it the "the worst deal ever negotiated" and threatening to pull out. (Trump has until May 12 to recertify the deal.)
He declined to answer questions about whether the U.S. would intervene with its military, suggesting the answer was irrelevant because,."They're not going to be doing nuclear weapons. You can bank on it."
Tariffs also proved a tense topic of conversation. As the European Union's largest economy, Germany has pushed the U.S. to exempt it from the new aluminium and steel tariffs, which are set to take effect May 1, thus avoiding a dramatic trade conflict between the U.S. and the EU.
When asked whether Trump had made any assurances to Merkel on whether Germany would, in fact, be exempt come Tuesday, Merkel answered pointedly while Trump looked awkwardly to his advisors.
"The decision lies with the president,"she said.
But Trump seemed unaffected by the personal appeal from the German leader.
"We need a reciprocal relationship which we don't have," Trump told reporters, re-emphasizing a $151 billion deficit he says the U.S. has with the European Union. "We're going to make it a much more fair situation and I think in the end everyone is going to be very happy."
The president took a similar, familiar tone when speaking of NATO and the burden-sharing of other countries.
"Nato is wonderful but it helps Europe more than it helps us,"Trump said. "Why are we paying a vast majority of the cost?"
Ultimately Merkel hit most of the same topics as Macron did in his visit with the President earlier that week — just one or two less hugs and kisses.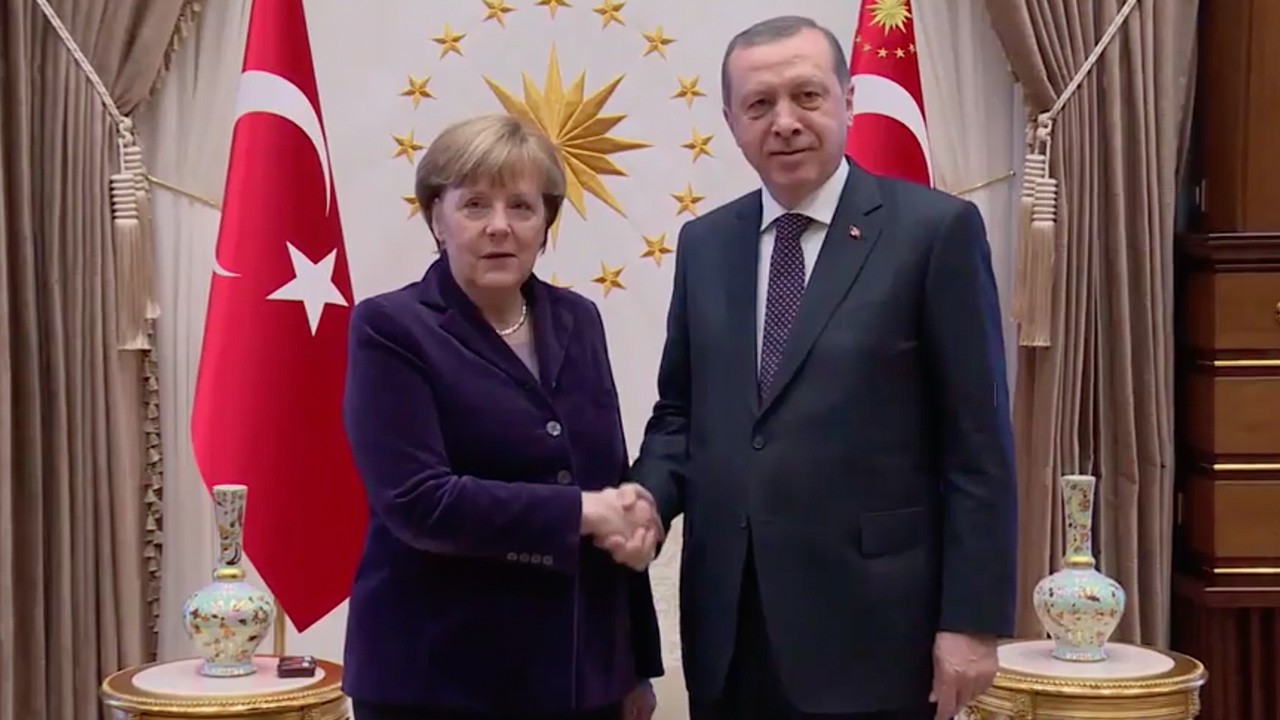 Images via Getty