The U.S. and China have been trying to one-up each other this week with trade restrictions on goods like pork, cigars, and whisky.
China kicked off its retaliatory tariffs on U.S. goods on Monday, over a week after President Trump's steel and aluminum tariffs on several countries, including China, went into effect on March 23. Beijing's first round targeted over 120 American imports valued at over $3 billion, including dried fruit and pork. The latter would directly affect rural farmers who depend on China as the third largest importer of U.S. pork.
U.S. stocks tumbled shortly after the announcement and amid a growing threat of a full-scale trade war.
The next day, the Trump administration responded with a tentative list of $50 billion worth of Chinese products, like medical equipment, that could be subject to new taxes. Within hours, China released another list of its own potential tariffs — also valued at $50 billion — on over 100 U.S. goods, like soybeans, whisky, and cigars.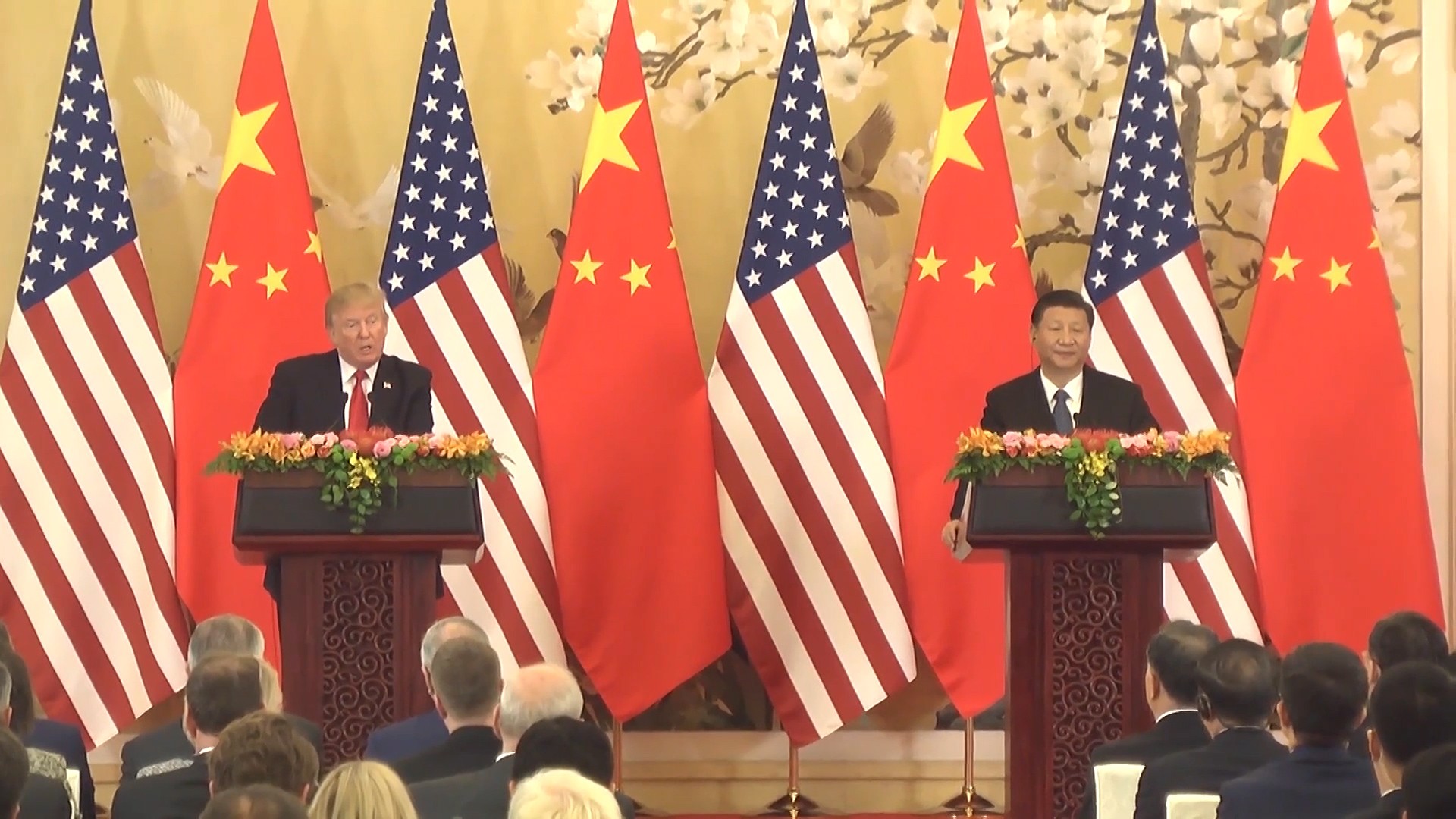 Read: China just escalated Trump's trade war by taxing soybeans, whisky, and cigars China's foreign ministry spokesman Geng Shuang said his government has referred the U.S. to the World Trade Organization, a global regulator of international trade. "Unless the tariffs can swiftly bring the two sides to the negotiating table, a tit-for-tat tariff escalation will be a lose-lose," said Christine McDaniel, senior research fellow at George Mason University's Mercatus Center. "The United States loses, China loses, and the world loses from the two largest economies imposing taxes on imports and disrupting global value chains and world markets." White House chief economic adviser Larry Kudlow — who's on day three of his first week at the White House — tried to walk back the trade war and calm market fears on Wednesday. "In the United States at least, we're putting it out for comment, it's going to take a couple months," he said. "I doubt if there will be any concrete action for several months."
Cover image: Trader Tommy Kalikas works on the floor of the New York Stock Exchange, Monday, April 2, 2018. U.S. stocks are skidding Monday morning after China raised import duties on U.S. pork, apples and other products. (AP Photo/Richard Drew)