Bill Streicher-USA TODAY Sports
On Tuesday morning, two days after helping Villanova advance to the Final Four of the NCAA men's basketball tournament, redshirt freshman forward Omari Spellman attended his favorite course, which is called "Politics of Whiteness." Professor Carol Anthony led the students in discussion and asked about their experiences with discrimination. Spellman wasn't shy about expressing his thoughts.
"He made the comment that the stereotype, particularly of a black athlete, is that they don't have any intellectual interests or anything in the arts," Anthony said. "There's this expectation that you're not a good student, that all you're good for is basketball or some athletic endeavor."
Spellman has proven that label wrong. Yes, he has emerged this postseason as an unexpected star for Villanova (34-4), which faces Kansas (31-7) on Saturday night in San Antonio in the second game of the Final Four's doubleheader. He made the All-Tournament team at last weekend's East Regional in Boston, averaging 14.5 points and seven rebounds and connecting on six of 11 three-pointers in victories over West Virginia and Texas Tech.
On Villanova's campus, though, Spellman is known among his peers as much more than a versatile 6'8" swingman who was named the Big East Conference Freshman of the Year. He has also gained a reputation for his writing, particularly his poetry.
When Spellman was a child, he remembers his father, Willie, writing an essay to win tickets to a Cleveland Cavaliers game. Around the same time, Willie Spellman showed his son some poems that he wrote when he took a creative writing class in junior college.
Spellman started taking poetry more seriously when he moved from Ohio to New York to live with his father and attend high school there.
"It was definitely a culture shock," he said. "It was hard for me. Poetry was just a way that I got through it."
Spending that year in New York ended up delaying the start of Spellman's college career. A couple of months after enrolling in ninth grade in a public school, Spellman transferred to a private school, which reclassified him as an eighth grader. NCAA rules mandate that athletes must graduate within four years of starting ninth grade, so the organization ended up declaring Spellman ineligible last season, even though he had achieved the necessary SAT score and grade point average.
---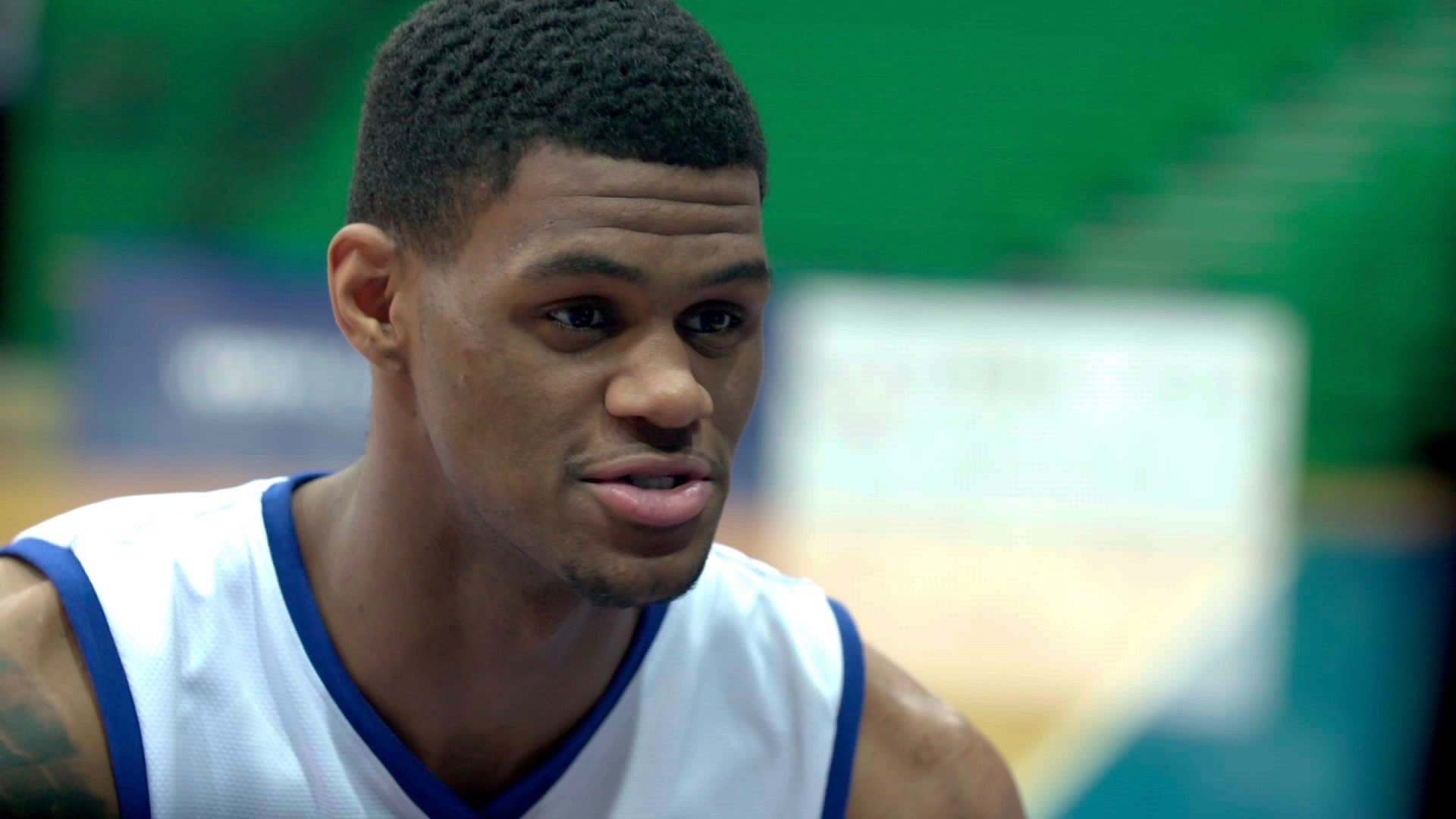 ---
The ruling was frustrating for Spellman and everyone else associated with the Villanova program, but it may have actually helped his academic and athletic standing. He excelled in the classroom and realized he wanted to be an English major. Late last year, he also began posting a few of his poems on Instagram and reading them in classes. Anthony recalls discussing Spellman's writing talent with Jenny Joyce, his professor in a course titled "Baseball, Justice and the American Dream."
"She was near my office and just talking about how his poetry was so good," Anthony said. "People were almost silent after it, it was that wonderful."
Through his poems, Spellman is able to delve into topics that interest him outside of basketball, particularly racism and being black in America.
"It's hard to wrap my head around having that much dislike for a human being based on nothing having to do with character, but literally because you were born with different pigmentation in your skin," Spellman said. "For me, that's something I've always wanted to try to make a difference in and talk about."
The NCAA's head-scratching decision was, in hindsight, likely beneficial for Spellman on the court, as well. He entered Villanova as the nation's 18th-ranked high-school player, according to ESPN, but he was out of shape. When he arrived on campus, he weighed 287 pounds and had 24 percent body fat. He had trouble keeping up in scrimmages. He remembers teammates running plays at him because he was so tired and couldn't guard anyone. He soon experienced an epiphany of sorts.
"I was like, 'Do you want to be that heavy? What if you have children and you can't play with your kids or you can't play with your grandchildren because of weight issues?,'" Spellman said. "That's when it really dawned on me, like, 'This is not the proper way to live.'"
Spellman credits Villanova strength and conditioning coach John Shackleton for motivating him and introducing him to various workouts and proper foods to eat. Shackleton had helped former Villanova forwards JayVaughn Pinkston and Kris Jenkins lose about 50 pounds apiece. He followed a similar routine with Spellman and had him lift weights and do circuit training, plyometrics, Pilates, and hot yoga, among other exercises.
"I was really hard on him," Shackleton said. "I wanted to see how he'd respond. I knew right away he had a great mindset. He wanted to do the right things."
Shackleton helped Spellman change his eating habits, too. Before coming to Villanova, Spellman ate mostly fried food and candy. He would often have two bags of gummy bears per day. He still occasionally eats snacks, but he's more inclined to have pistachios or carrots with peanut butter if he's craving sweets. He has grown to like grilled chicken, salmon, and salad, as well. He also recently stopped drinking sports drinks and only consumes water. Spellman's father noticed his son had changed his ways last year when he tried to take him out to their favorite fast-food restaurants.
"He'd be like, 'Pop, I can't eat that no more. I've got to get a salad or a wrap with tuna fish,'" Willie Spellman said. "He was just committed. I've never seen him that committed in his life."
Spellman has continued to eat right and work out, and it's paying off on the court. He is now down to 245 pounds and 10 percent body fat. He is a threat to score from the inside and beyond the three-point line for a Villanova team that leads the nation in scoring and ranks first in analyst Ken Pomeroy's adjusted offensive rating. Even more impressive, his improved conditioning has helped him stay active on defense and jump and hustle for rebounds. He leads the Wildcats in rebounding (7.8 per game), blocks (1.5 per game), and three-point shooting (44.6 percent), and he's fourth with 10.8 points per game.
"The transformation of his body is just incredible," said Jere Quinn, Spellman's high school coach at St. Thomas More in Connecticut. "He's a totally different looking kid. Most young kids, if they take a play off, they take a play off on the defensive end. But now he's competing defensively and he doesn't look for shortcuts on any plays."
Spellman's size and his rebounding and shooting ability make him an intriguing professional prospect, although he is not ranked among ESPN's top 100 NBA draft prospects and is likely to return for at least one more college season. If he continues to improve, he could be a valuable NBA player someday.
At the same time, Spellman is also preparing for life away from basketball, when he will have more time to commit to writing and other pursuits. For now, he mostly writes during the summer, when his basketball schedule and class load are more manageable. He has already written the first 25 pages of a novel, which he hopes to finish someday. No one who knows Spellman would be surprised if the book catches people's attention.
"He's just the highest-level intellectual," Villanova assistant coach Kyle Neptune said. "Just having conversations, you know right away this dude is not just a basketball player. When he's done playing basketball in the next 15, 20 years, he's going to be special in whatever he's doing."