Photo by Tom Boland/The Canadian Press
Only five circuits in the world have hosted more Formula 1 races than the Circuit Gilles Villeneuve in Montreal, and the names of those tracks are to petrolheads what Yankee Stadium and Fenway Park are to baseball aficionados: Monza, Monaco, Silverstone, Spa-Francorchamps, and the Nurburgring.
But the Canadian Grand Prix, celebrating its 50th anniversary this year, actually debuted at Mosport Park, nestled in the hilly farmlands northeast of Toronto. After eight races there, interspersed with two at Mont Tremblant—better known for its ski resort in Quebec's Laurentian mountains—the grand prix moved to the Ile Notre-Dame, a man-made island in the middle of the St. Lawrence River across from downtown Montreal.
So how did a niche race meeting in the middle of nowhere grow into Canada's largest sporting event and one of its biggest parties? After all, following the first race at Mosport in 1967, Motor Sport Magazine reported that, "it may be just a 'one-off' race," to coincide with the country's centennial celebrations.
Gerald Donaldson, Canada's foremost F1 journalist and author, was at the race, though, and could already see the passion among the fans that has become a hallmark of the Montreal event.
"There were hardcore fans who made the effort to get out into the countryside," he told VICE Sports when recalling the earliest Canadian races. "They were all really well attended for the time. There was always a strong contingent of road racing fans in Canada because of the immigrants from Europe who knew the sport."
---
More from VICE Sports: F1 Driver Lewis Hamilton & sprinter Allyson Felix talk speed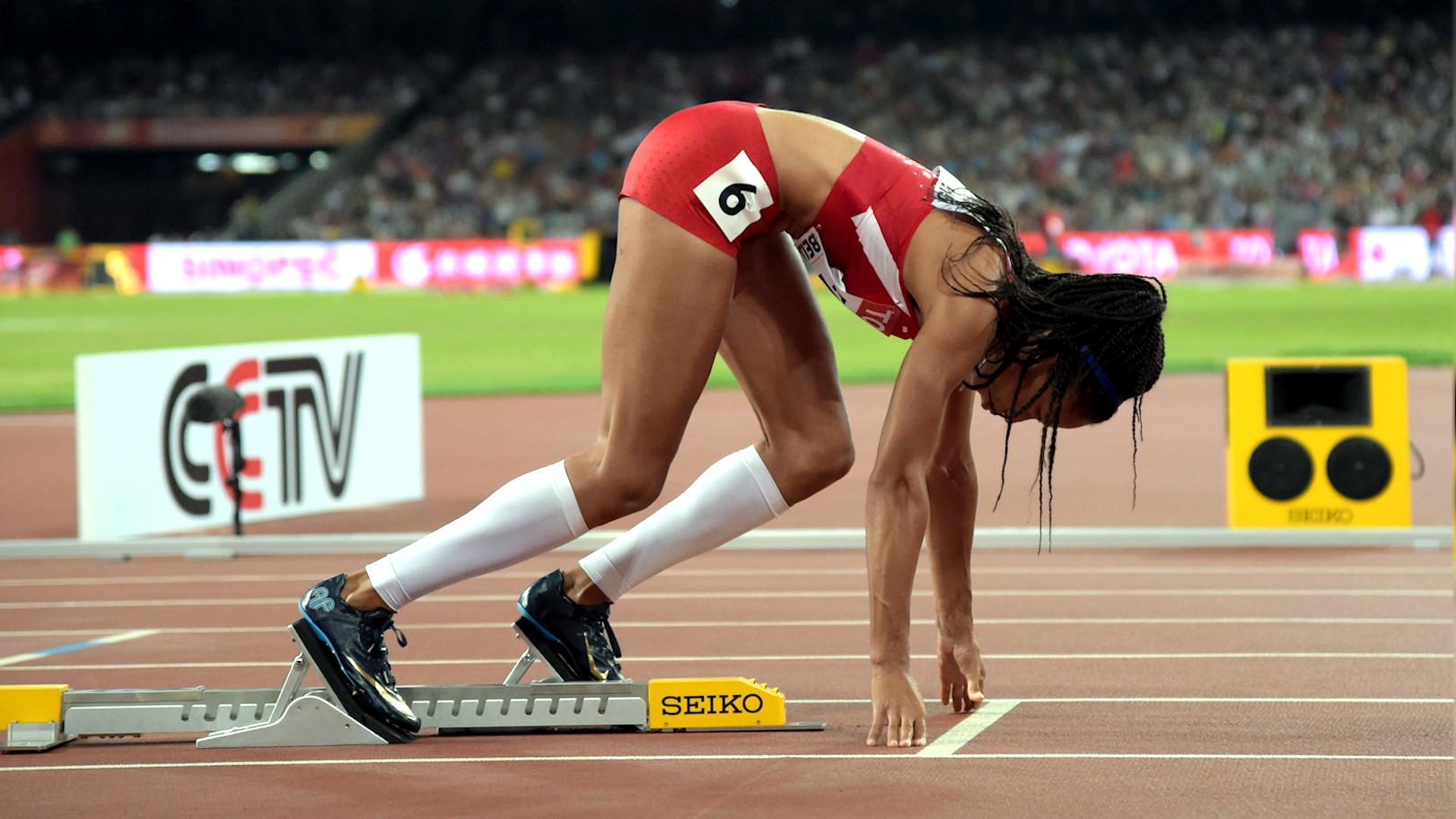 ---
After 10 races, which included wins by some of the biggest names in F1, like Jackie Stewart, Emerson Fittipaldi, and James Hunt, the grand prix moved to Montreal for 1978, when Toronto city council rejected moving it to Exhibition Place.
In Montreal, a confluence of factors brought the race to a new level: a challenging, picturesque track, easy access to a large, metropolitan city, and, in its first year, a victory for a local hero driving for an iconic team.
Gilles Villeneuve was born in Richelieu and grew up in Berthierville, not far from Montreal, and 1978 was his first full F1 season. He was driving for Ferrari, the most successful team in the sport's history. Back then, the Canadian Grand Prix was not held in June, heralding the arrival of a long-awaited summer, but rather in October, near the end of the season.
October 8, 1978, was a particularly cold day, but the excitement from Villeneuve's win (even if it was inherited due to a late-race retirement from leader Jean-Pierre Jarier) made braving the afternoon chill worthwhile.
"I was here that day," Donaldson said, "And I think there was 78,000 on race day and when he crossed the finish line in first place, the sound of the crowd drowned out the engines, it was so loud."
Another Canadian racing icon, Gilles' son Jacques, was there, too, just a 7-year-old boy. There is a photo of him smiling in celebration with his dad and the rest of their family, but his memories of the event aren't fully formed.
"My earliest memory is racing here in Formula Atlantic," Villeneuve told VICE Sports when asked about the circuit that now bears his father's name. "That picture with my dad, I remember it because I've seen the picture."
Four years later, the elder Villeneuve was killed in a horrific accident during qualifying for the Belgian Grand Prix. By that time, the Canadian race was firmly established, a hit among fans, drivers and teams.
While Silverstone, Spa, and the Nurburgring have all undergone significant changes since their earliest races and Monza added and then removed a banked oval, Monaco and the Circuit Gilles Villeneuve have remained very similar to their initial layouts, both victims and beneficiaries of their unique geographies.
With Monaco running on streets through the middle of a dense city, there isn't much space to change the track. Likewise in Montreal, the circuit is constrained by the limits of the island and the river. But that consistency only adds to its appeal. While other tracks have been watered down to improve safety, the Ile Notre-Dame circuit has remained a supreme test of bravery and skill.
"The circuit has been a complete bastard to me over the past; it's not been very friendly," Johnny Herbert, who drove there 11 times between 1989-2000 and finished in the points just twice, told VICE Sports. "But I just love the build-up here and the racing itself. I love the challenge of the Wall of Champions… and that's what you need as a race track. You want it to be on the edge, you want it to be tough. It shouldn't be easy, there shouldn't be an edge where you have this extra run-off area, which we have at the majority of tracks, but it doesn't exist here. And I think that is so, so special."
Indeed, for a race that still seems young compared to races in Italy or the UK, the Circuit Gilles Villeneuve has become a classic. F1 reaffirmed its commitment to Montreal over the weekend, announcing a contract extension to keep the race in the city until 2029. The paddock is cramped and the facilities are dated, but upgrades are coming—hopefully they won't affect the track itself.
"The real racers among the drivers love the place because it's a bit scary," said Donaldson. "If you make a mistake, you're gonna pay for it. There's not much run-off area, like Monaco, except you're going a lot faster than Monaco."
To go with the new contract, a new era is dawning in Canadian racing. For the first time since Jacques Villeneuve's retirement in 2006, there is a Canadian driver on the F1 grid. Rookie Lance Stroll is a Montreal native and on Sunday he scored his first points in the series with a ninth-place finish.
It wasn't quite Villeneuve's win in 1978, to be sure, but it was cathartic for the 18-year-old who has come under fire for a string of underwhelming performances. The home crowd seemed to energize him, though. In previous races, he sometimes seemed unsure of himself, but with more than 100,000 fans packing the circuit on Sunday, he made several decisive overtaking maneuvers, while also demonstrating the patience of a veteran driver.
"It's just staying clean, knowing when to overtake," he explained after the race. "I could have done it a lap earlier sometimes, but it was just a bit risky. So I wanted to do it safely and I knew that we were in it to the end."
With spectators crowding the start-finish straight after the race, Stroll came out into the pit lane for a celebratory team photo. Chants of, "Lance, Lance, Lance," drew him over to the pit wall where he high-fived fans, leapt onto a sea of outstretched arms and triumphantly held up a Canadian flag to roaring approval.
---
---
"The fan base seems to be as strong as ever, maybe better, to be honest," said Herbert. "Even back from Gilles and then for Jacques, but even when they weren't there, they were still coming and turning out in their hordes."
If Stroll continues the improvements he showed in Montreal, he could be a fixture of the F1 series for years to come, and those hordes of fans will have a new native son to cheer on, adding to the fantastic atmosphere at the circuit and throughout the city.
F1 has changed immensely since 1967, with life-saving safety improvements, revolutionary technological developments, and ever-growing professionalization and commercialization. But through it all, the Canadian Grand Prix has retained its character, thanks to the passionate fans and classic circuit.
"The event is the same," Villeneuve explained. "It's the same energy, the same people. It's great. That hasn't changed. It's one of the weekends that has changed the least, which is good. It keeps that special energy."
Not bad for a one-off race.