Jason Favreau
The self-proclaimed "Dean of American Rock Critics," Robert Christgau was one of the pioneers of music criticism as we know it. He was the music editor at the Village Voice for almost four decades where he created the trusted annual Pazz & Jop Poll. He was one of the first mainstream critics to write about hip-hop and the only one to review Simon & Garfunkel's Bridge Over Troubled Water with one word: "Melodic." On top of his columns, he has published six books, including his 2015 autobiography, Going Into the City . He currently teaches at New York University. Every week, we publish Expert Witness, his long-running critical column. To read more about his career, read his welcome post; for four decades of critical reviews, check out his regularly updated website.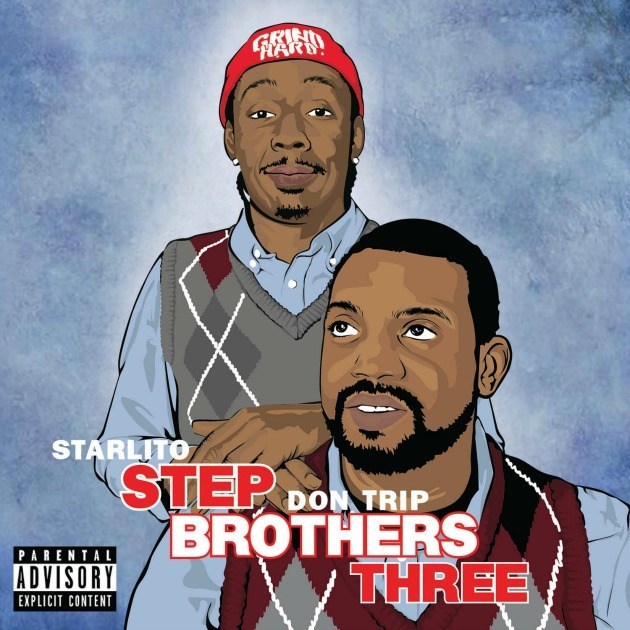 Starlito & Don Trip: Step Brothers Three (Grind Hard LLC) Starlito, the lower-voiced half of the DIY duo who've broken through to make my favorite hip-hop album of the year, isn't the first to observe that "ballers wanna be rappers, rappers wanna be ballers." The difference is that these guys make both ways of life sound like the hard grind their label name isn't the first to claim. "My future's in that paper bag," exclaims Don Trip as he negotiates a cash exchange; "I ain't been home in the last 30 days / I've been on the road gettin' paid," moans Starlito to introduce the high-anxiety "If My Girl Find Out." Later come the carefully plotted legal murder of "Good Cop Bad Cop" and the modern-day whips and chains that enslave rappers and ballers alike on "The 13th Amendment Song." I also like the way they rhyme, say, fortune-Porsche-mortgage-abortion-divorce ya-Nordstrom-extorted-quarters-important-portion-Ford Explorer-torture-hoarder-lawyer-Jordan-Porter (with law enforcement, touring, and President Orange crammed in there too). I also like the way their kids better use their car seats. "I used to prey on my enemies now I pray for serenity"? I'll buy it. In fact, I just did. A MINUS
Kano: Made in the Manor (Parlophone) What hooked me on this grime pioneer's major-label debut was a variation on Ice Cube's "It Was a Good Day" called "T-Shirt Weather in the Manor," a near-idyllic celebration of how nice the projects he came up in can be on one of the rare London days when the sun shines hot. Neither his beats nor his flow are as musical as Cube's, and there's no line as killer as "Plus nobody I know got killed in South Central LA" But that suits a conscious rapper who defends those who fall into the "trap trap" on grounds of option drought. In the end, he's such a chronicler that his beats and flow will do you fine. Pay some mind to "Little Sis" and "Strangers," both of which think hard about estrangement. Soulful is what I'd call them. A MINUS
Starlito & Don Trip: Step Brothers Two (self-released) No government "Bunk Beds" for these payers of dues and bills—they're too long on both cold-eyed perspective and human connection ("Paper Rock Scissors," "Something for Nothing") ***
Kano: Method to the Maadness (Bigger Picture) Praising iPods and decrying consumerism, 2010 effort demonstrates why grime has always deserved more respect from American hip-hop fans and why it never quite sparks their interest ("MAAD," "Slaves") **
Adamn Killa: I Am Adamn (Homespun Media Group) Auto-Tuned singsong-rap at its down-and-dirtiest—in other words, grime Chicago style, grime that never forgets the way literal grime gets into the creases of your hands and stinks up your underpants ("Piss in the Sheets," "Pay Your Rent") **
T-Pain & Lil Wayne: T-Wayne (self-released) A goof for the record book slapped together in 2009, with Wayne ascendant and the Auto-Tune king jacking his steeze, is strongest at its silliest, natch ("Heavy Chevy," "Listen to Me") **
Big Boi: Boomiverse (Epic) Perky new pop record rides articulately rapped leads, favor-banked star power, a stanza for Colin Kaepernick, and refurbished wares from the sexist metaphor store ("Made Man," "Overthunk") *
Follow Robert Christgau on Twitter.