$65 billion. That's how much more, according to the American Council on Education (ACE), students would have to pay over the next decade to attend college if House Republicans working on the tax overhaul have their way. The plan, in short, eliminates some really important tax breaks that benefit students. And while the Senate's version maintains those benefits, ACE and other higher education advocates don't believe their plan will turn out to be much better for people interested in obtaining an advanced degree.
Even without Congress threatening tax reform, college is out of reach for too many people. Earlier this year, a report from the Institute for Higher Education Policy (IHEP) found that low- and middle-income students could only afford to attend one to five percent of colleges, while families in the highest income brackets could afford to go to 90 percent of colleges.
As the cost of getting a secondary degree continues to rise, legislators have been working on a number of bills and initiatives on the federal and state level to address this issue.
Sen. Bernie Sanders, for example, introduced his College For All Act earlier this year, which would cut student loan interest rates in half and make tuition free at community colleges and at four-year public institutions for families earning $125,000 or less a year. Similar initiatives are getting traction locally across the country.
Lawmakers also need to address student debt and the 45 million people who have it.
In most cases, these programs cover the cost of tuition at two- and/or four-year colleges after a student has exhausted other needs-based financial aid. (It's important to note that these programs don't address the full cost of living expenses for students, such as room and board, books and supplies.)
Rhode Island, for example, became the fourth state to cover the cost of tuition and fees at community colleges for new students earlier this year. New York, Tennessee, Oregon, and Nevada have similar programs in place, and advocates believe momentum is growing. According to the Campaign for Free College Tuition, a number of gubernatorial candidates running for office in the 2018 election have expressed interest in helping to making college tuition-free.
---
Check out more videos from VICE: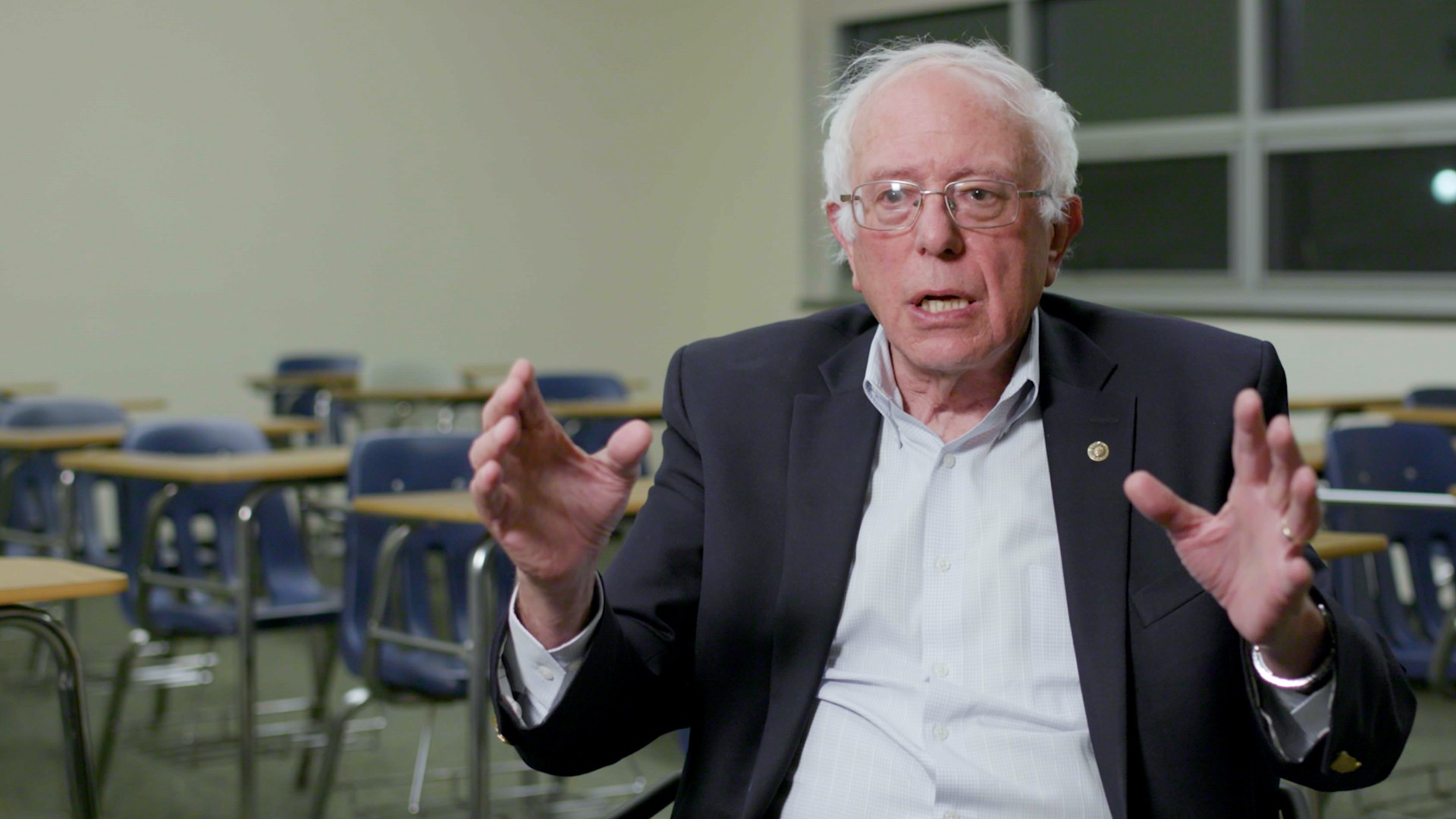 ---
There are also a few other worthwhile efforts in the works aimed at making higher education more attainable and a reality for more Americans.
One of those is the Pell Grant Preservation and Expansion Act, introduced earlier this year in both the Senate and House; if passed, the bill would modernize the Federal Pell Grants program.
"That's really where we need to be investing our public dollars," Mamie Voight, the Vice President of Policy Research at IHEP, told VICE Impact, because it's "the most targeted federal aid that directs funds towards students who need it the most in order to pay for college, access college and succeed in college."
Currently, the maximum award a person in need can get is $5,920; not only would this bill increase that amount to $6,420, it would also tie the grant to inflation again. "That's a key change to the grant because it has lost its purchasing power over the years," Voight explained. "As college costs have gone up, Pell grants have not kept pace with those increases in costs. So today, the grant covers only about a third of going to a public, four-year college, and that's the lowest share that the Pell grant has covered in the history of the program."
The Pell Grant Preservation and Expansion Act would also open eligibility to students who have been incarcerated, who've been convicted of a drug offense, and Dreamers. Among other technical changes, it would increase the income threshold to automatically qualify for a full grant to $34,000 from $23,000, and raise the total number of semesters a student is eligible for aid to 14 instead of 12. Finally, this bill would also shift funding for the program to the mandatory side of the federal budget, thus ensuring students get the help they need even during years when budgets are extra tight.
"While critics may be concerned about the spending associated with [this bill]," Voight said, "we think that spending is a really clear investment in the students who need the support." Ultimately, she added, that's an investment in the U.S. workforce and society.
"That's really where we need to be investing our public dollars. The most targeted federal aid that directs funds towards students who need it the most in order to pay for college, access college and succeed in college."
In order to make real higher education reform happen, Generation Progress executive director Maggie Thompson told VICE Impact, lawmakers also need to address student debt and the 45 million people who have it. "We can't tell one group of people who happen to be younger, 'You all are going to get free or debt-free college,' because I think then we're going to have a lot of people who are struggling month to month to make their debt payments saying, 'Hey, what about us? We pay these incredibly high tuition rates, what are we going to do?'
"What we've always advocated for," Thompson said, "is pairing some of these bills that would make college more affordable moving forward with things that would help people who currently already have student debt."
A number of lawmakers have introduced legislation that would refinance student loans. Sen. Elizabeth Warren's Bank on Students Emergency Loan Refinancing Act, for example, would allow those burdened by student loan debt to refinance their interest rates to match those offered to new federal borrowers, while The Federal Student Loan Refinancing Act, legislation sponsored by Rep. Scott Peters, would automatically lower all federal student loans to four percent.'
On the state level, a banner bill that Generation Progress is championing is the Borrower's Bill of Rights, which, Thompson explained, would allow states to put in some basic consumer protections for people with student debt, including establishing an ombudsman or watchdog who can make sure student loan companies "are acting like loan counselors rather than loan sharks."
That's why, Thompson said, they encourage borrowers and future borrowers to push for reform not only on the federal level but also at the state level. "What is your governor doing, what is your state representative doing about student debt? Because there are a lot of things they can do and I think too often people forget about that."
Contact your representatives and let them know you're concerned about the high costs associated with getting a college degree and the financial burden of debt that too often comes with that education after graduation. For talking points, check out the recently released manifesto from Future Forum (a group of House Democrats) on making higher education more accessible and affordable.
If you have a strong opinion on how the government should be run, don't just talk about it— take action. Make sure you're registered to vote so that you can have your voice heard. VICE Impact has partnered with TurboVote to get people registered, sign up today to have an effect on tomorrow.