Bill de Blasio dressed up as Superman for Halloween. Photo by Janet Mayer/Star Max/GC Images
On Election Night in 2013, mayor-elect Bill de Blasio stood before a crowd of his supporters in New York City and told them, "Make no mistake: The people of this city have chosen a progressive path, and tonight we set forth on it, together."
That language was in line with the rhetoric of his campaign, which took him from an underdog in the crowded Democratic primary to an easy win in the general election. He spoke often about a "tale of two cities"—the economic inequality that made New York a very different place for the poor than it was for the rich. His election was seen as a rebuke of the conservative, business-friendly politics of the Bloomberg and Giuliani administrations that had run the five boroughs for two decades. The question, as the city prepares for an election he'll almost surely win, is if he's lived up to that promise.
In the most recent poll from Quinnipiac University, New Yorkers gave de Blasio a 58 percent job approval, with 61 percent of likely New York voters supporting his bid for a second term. His Republican challenger, Nicole Malliotakis, has more support than the mayor does on conservative Staten Island. But he crushes her in the other boroughs. The other two candidates have even less of a chance of winning.
What has de Blasio done to earn his second term? Some New Yorkers praise him for establishing Eid as a holiday in public schools, signing a law forcing employers to give workers paid sick days, and expanding universal free pre-K (perhaps his biggest accomplishment). Violent crime is at an incredible low. Still, especially given de Blasio's big talk during his campaign, critics have pointed to what they call insufficient efforts on creating affordable housing and closing Rikers Island. Others point to the slow-moving disaster that is the subway system, his feud with Governor Andrew Cuomo, or the corruption allegations that resurfaced last week when a campaign contributor said in court that he paid for access, a charge de Blasio denied.
---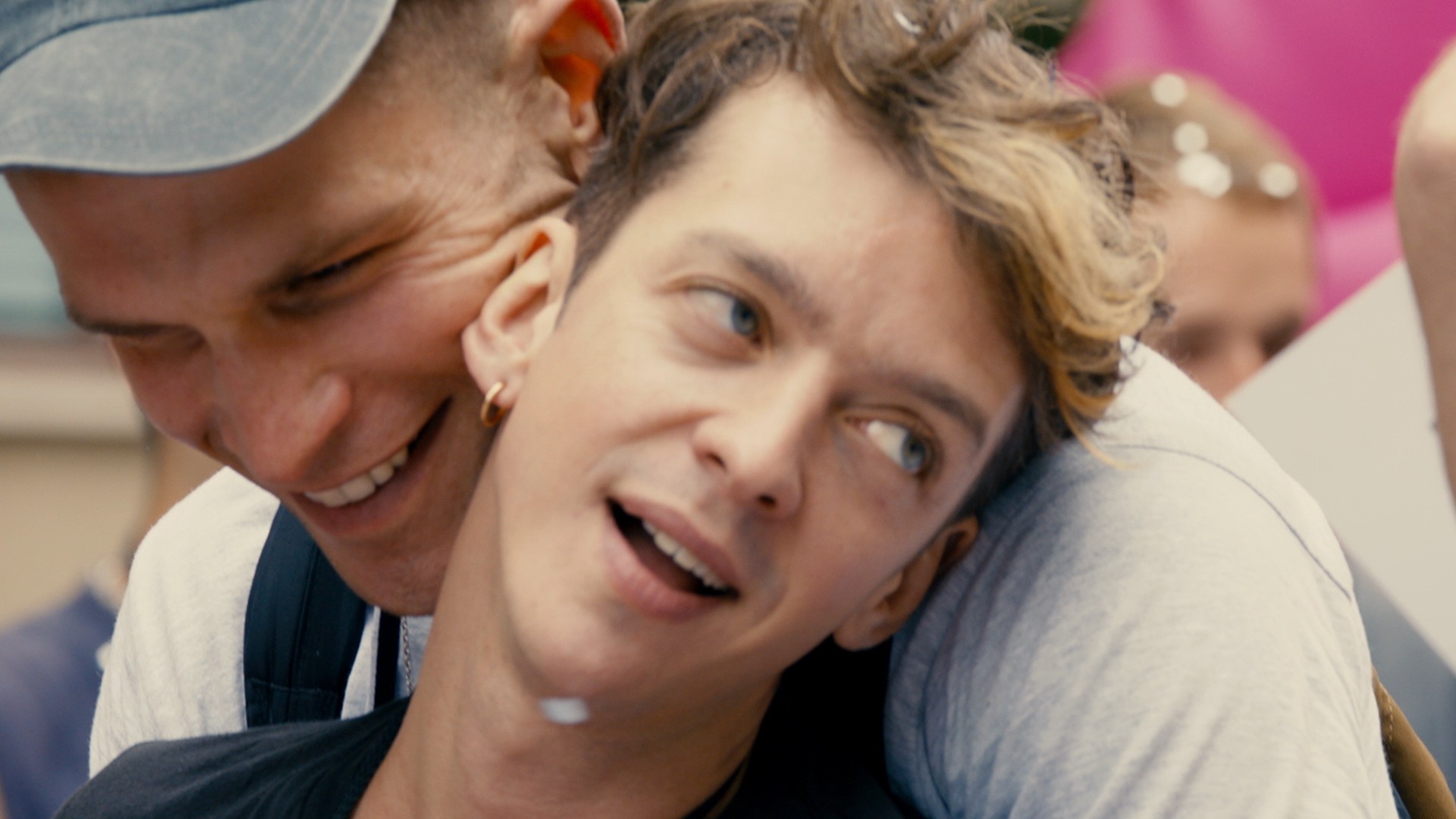 ---
For years, one of the biggest challenges facing the city has been rising rents and widespread gentrification brought on by a housing shortage. "The rent is too damn high" is a rallying cry for a reason. De Blasio has hardly ignored the issue—last week, he announced the city would reach the goal of building or preserving 200,000 units of affordable housing by 2022, two years ahead of schedule. As a result, he's revised the plan to include an additional 100,000 units of affordable housing by 2026.
A large part of the mayor's plan for affordable housing is forcing developers building new housing to make some of their units affordable for lower-income people. This strategy has been criticized by housing advocates who don't like the city partnering so closely with private developers and say that de Blasio's definition of "affordable" is still too pricey for many of the working poor. But John Mollenkopf, a housing expert and professor at the City University of New York, called it "just about the only tool available at this point," adding, "It does not seem likely that any mayor could encourage enough housing to be built in New York City so that supply would exceed demand and exert a downward pressure on prices."
That's little comfort to residents struggling against high rents. A lack of affordable housing has contributed to the number of homeless people in the city reaching its highest point in decades. That gap in housing supply has also pushed out many in the working classes and made New York a less friendly city for creative people. "People I grew up with can't afford to live here anymore, " said musician Charles Becker, a 48-year-old undecided voter. "Artists, sanitation workers, nurses—the bonds of this community."
Then there are the trains. Over the summer, a subway derailment injured more than 30, a track fire sent nine people to the hospital, and widespread delays and "signal malfunctions" resulted in overcrowded platforms. The public has been angry both at de Blasio and Governor Cuomo (the Metropolitan Transit Authority is a state, not city, agency). Though officials promise to fix the system, that hasn't reassured the people who have to put up with its problems.
"I'm concerned that the leadership doesn't ride the subway. I don't know if they deal with the day-to-day issues," said Sarah Kaufman of New York University's Rudin Center for Transportation. "It's not entirely clear to most people who owns the subway. The state runs it, but the city owns it. The effect of that arrangement is when things go wrong, there is a lot of passing the buck."
But for many progressive activists, the leading symbol of inequality and injustice is Rikers Island. The abuse suffered by Kalief Browder, the 22-year-old who committed suicide in 2015 after spending a brutal three years in jail without trial, just highlighted the horrible conditions endured by inmates. In June, after years of complaints and pressure from criminal justice reform advocates, de Blasio finally announced plans to close the complex on Rikers within ten years. But to many activists, he's been dragging his feet.
"The mayor has at times been slower than other city leaders to support criminal justice reform, in particular with the closure of Rikers Island," said Kristin Morse, executive director of the Center for New York City Affairs at the New School. "A plan to close Rikers over ten years is an extraordinarily long period of time for people who have to spend time in that hellhole."
"The ten-year timeline is unacceptable. He has no real plan on Rikers and wants to punt on this issue until after the election and maybe until after he's out of office," said the leader of the #closeRikerscampaign and former Rikers Island detainee, Glenn Martin. "This mayor and his policies on criminal justice don't line up with his rhetoric. He talked about a tale of two cities, but he's been a mayor of two cities. Why do we need ten years to get rid of a torture island?"
"People later will reach back and say a lot of nice things about him that they may not be saying now."–David Dinkins
Whatever shine de Blasio earned with his idealistic campaign four years ago has certainly worn off. Beyond complaints about his insufficient efforts to combat the housing crisis and abuse on Rikers, there's the issue of political corruption. Earlier this year, a federal and state investigation declined to bring charges against the mayor for doing favors for major donors, but not before prosecutors condemned him for violating the "spirit" of the law.
But despite all that, none of the city's other high-profile Democrats moved to challenge de Blasio in the recent primary, and just as was the case in 2013, the Republicans have no viable candidate in deep-blue NYC. The city's last Democratic mayor, David Dinkins, who served one term in the early 90s, told me he thought people will look back on de Blasio's tenure fondly, pointing to his initiatives on crime, housing, and education. "It's usually the case that contemporary observers are less generous than historians," he said. "People later will reach back and say a lot of nice things about him that they may not be saying now."
Juan González, a progressive journalist who wrote Reclaiming Gotham: Bill de Blasio and the Movement to End America's Tale of Two Cities, also pointed to de Blasio's tangible accomplishments. He told me that no mayor in the city's history has done more to transfer wealth to the working-class and estimates the mix of policies—including universal pre-K, paid sick leave, union labor, rent freezes, and additional reforms—are worth at least $21 billion to working-class families.
Whether that achievement's enough to earn a second term, the mayor will get one. And, if the rumors are to be believed, he might think it's enough to start thinking about the White House.
Follow Patricia Yacob on Twitter.