The EU AND UK are fast approaching the latest round of Brexit talks, and one man will be speaking for the 27 remaining countries: Europe's chief negotiator, Michel Barnier.
The future rights of 500 million citizens and the world's most powerful trading bloc are riding on the deal he brokers with the UK.
Barnier has a reputation as a hardliner, which stems, in part, from the banking reforms he introduced during his tenure as the European Commissioner for Internal Market and Services.
His opponents have seized on that reputation to paint him as a villain in current Brexit talks. And the French politician has embraced the role with foreboding, relentless catchphrases aimed at his UK counterparts. "The clock is ticking" is one of his preferred phrases.
But with just five months to go until the exit treaty is supposed to be finalized, hubris and performance art have been edged out by exasperated pragmatism.
"Right now, I have no certainty," he said tersely but carefully, when asked if a deal will be struck on time.
With Brexit's deadline looming, VICE News sat down with Barnier to discuss the status of the world's largest divorce proceedings.
"I can see the difficulty and the intensity of this debate. We're waiting for the British to have a clear position and choices," Barnier told VICE News.
Barnier travels constantly, with recent visits to Northern Ireland, Bulgaria, Portugal, Spain, and Germany — among others. The stated aim is to ensure that the negotiations are "not in secret" —and that the outcome will be mandated by citizens across the bloc. Others suggest his public appearances are more about personal profile, with one eye on the next European presidency.
Watch Michel Barnier meet Bob The Robot: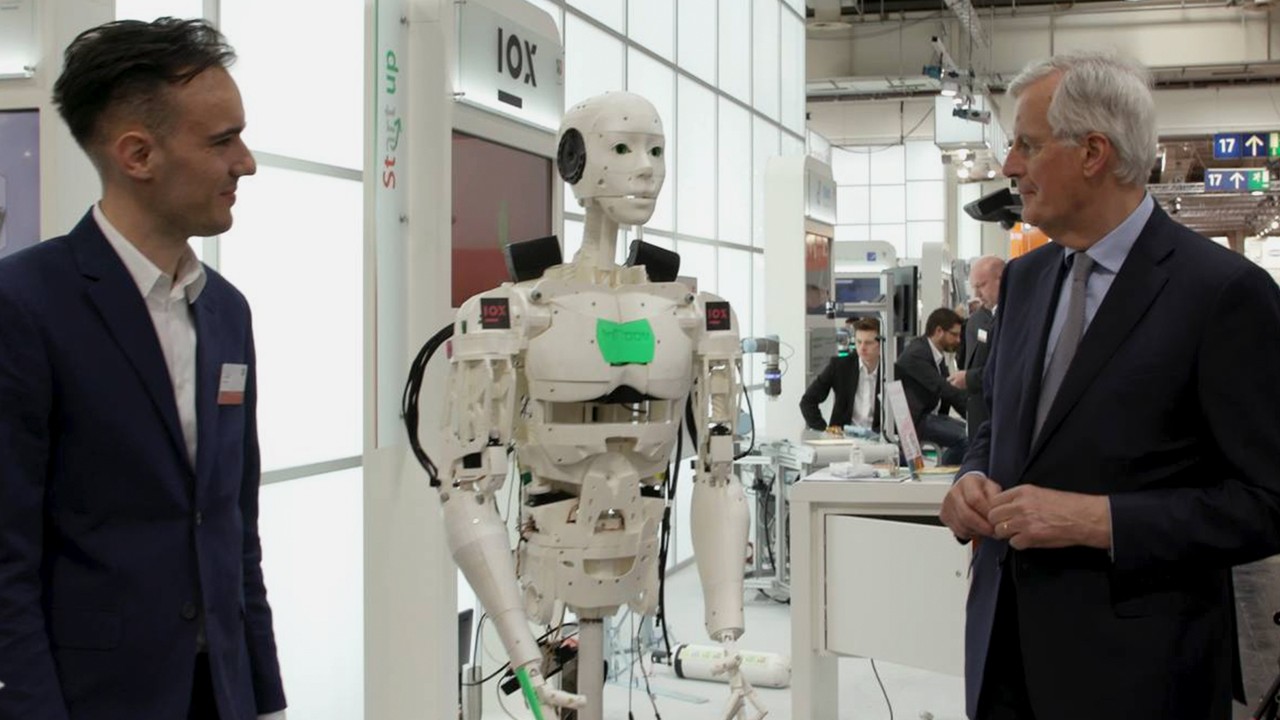 This segment originally aired May 31, 2018 on VICE News Tonight on HBO.