President Trump brought a few dozen leaders from historically black colleges and universities, known as HBCUs, into the Oval Office one day last week before signing a new executive order on HCBUs. The resulting photo went viral, but not everyone present was excited about it.
"For me, I was sort of just in shock this was happening," said Dr. Walter M. Kimbrough, president of Dillard University, explaining to VICE News that he had hoped for an in-depth discussion with policymakers, not just a photo opportunity. Kimbrough was also concerned about how members of the African-American community might get treated after being close to the controversial president.
"It's like, 'Oh, my god. We're going to take a beating over this,'" he said.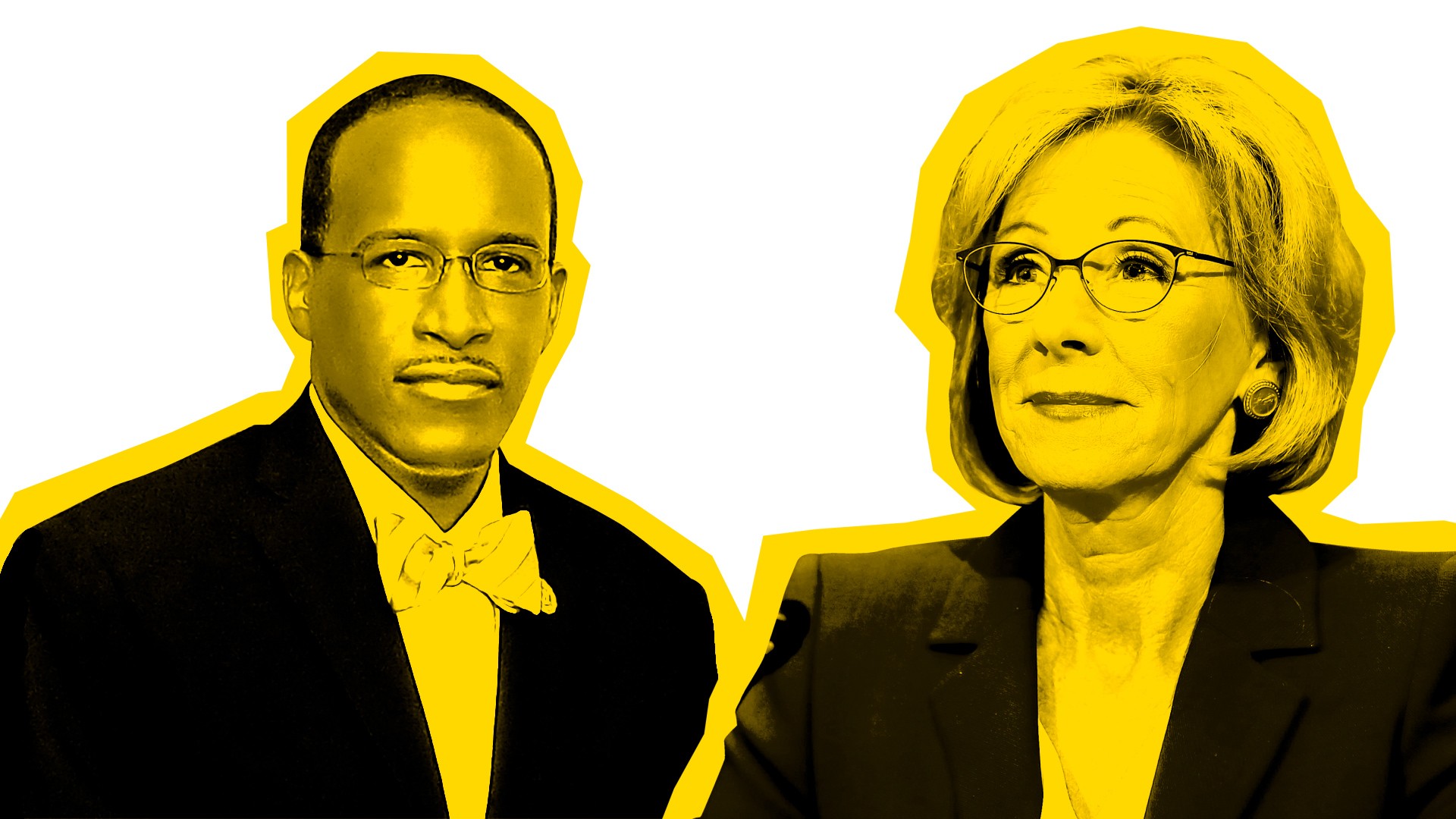 Kimbrough also said he had hoped to talk policy with Education Secretary Betsy DeVos, whose earlier comments about HBCUs being "pioneers" in "school choice," were widely criticized.
The visit happened just before the president signed a new executive order aimed at "increasing the capacity of HBCUs to provide the highest-quality education." It's very similar to Obama's renewal of the White House initiative on HBCUs from 2010. But it does move oversight of the institutions from the Department of Education to the White House, where the president is supposed to appoint an executive director.
Johnny C. Taylor Jr., president of the Thurgood Marshall College Fund, told VICE News he appreciated the gesture of inviting all the HBCU presidents but also plans to hold the administration accountable.
"There is no question in my mind that if we do not see increased funding for HBCUs in the president's budget I will be very disappointed," he said. "We will hold this president's feet to the fire if they don't deliver more resources for institutions that are historically underfunded."