UPDATE June 27, 2017, 5:27 p.m: Governor Brown approved the state's 2017 budget along with a measure that stops jails from continuing to replace in-person visitation with video calling and gives inmate families their first hour of video visitations each week for free.
Tucked inside California's $125 billion state budget proposal is a provision of great interest to the state's 130,000 prisoners and their families: a measure to stop jails from ending in-person visits for their inmates in favor of video visitation.
In California and across the U.S., detention facilities have been replacing in-person and through-the-glass visits with Skype-like services run by prison technology corporations such as Global Tel Link and Securus. Sheriffs say the move is about safety, but the calls, which can cost families as much as $1 per minute, are part of a $1.3 billion prison communications industry that pays hefty fees back to the jails themselves in exchange for exclusive contracts. The Prison Policy Initiative estimates that 600 facilities in 46 states have implemented video visitation and 74 percent of jails that implement the technology eliminate in-person visits.
Inmate advocates are hopeful but not certain that California Gov. Jerry Brown will sign the deal as is — he has vetoed efforts to curb the practice in the past. VICE News went to Solano County, California, where some inmates can see their loved ones in person and some can't.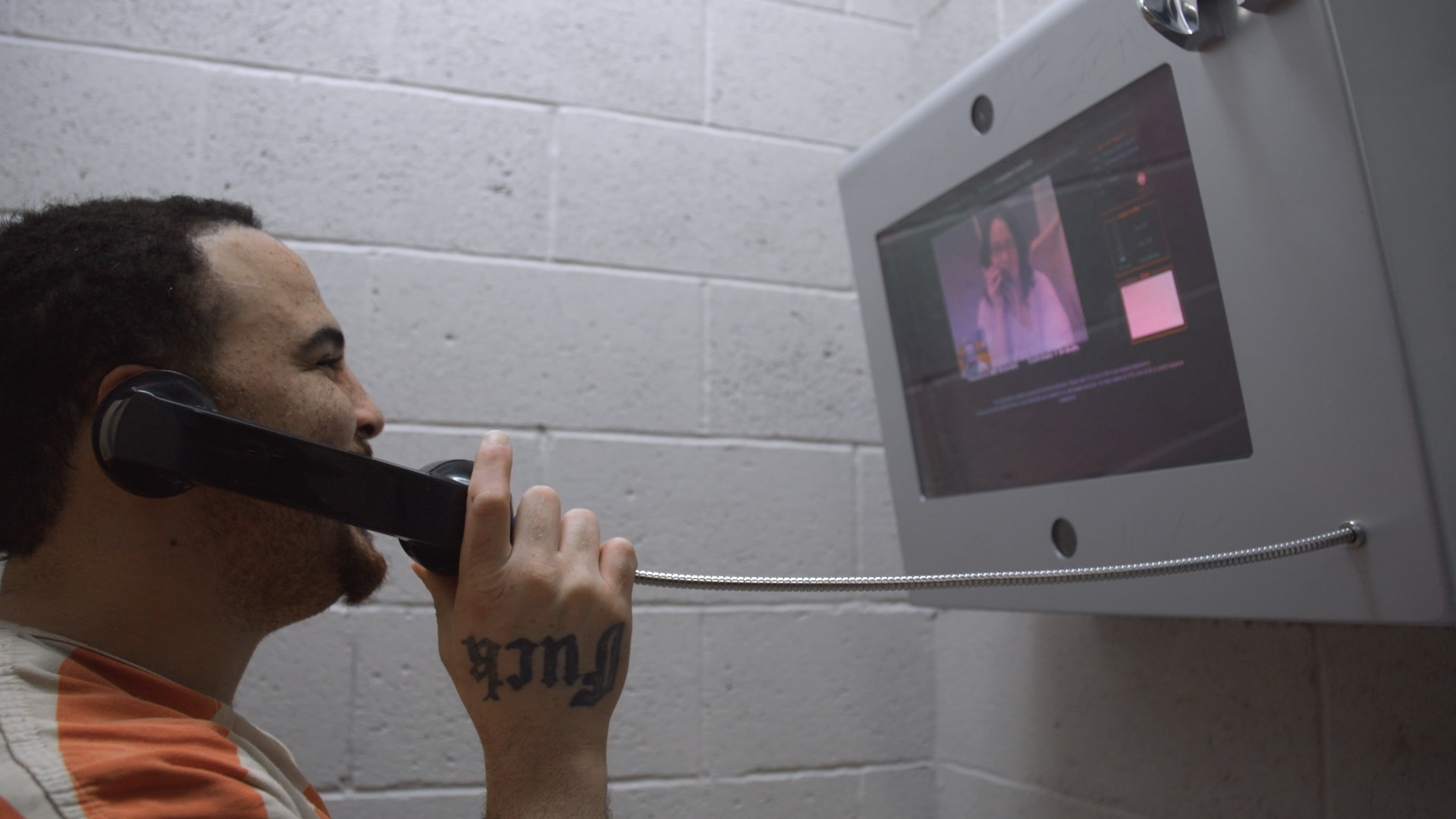 If your or anyone you know would like to share their experience with video visitation technology, please reach out to Antonia Hylton and Cassandra Giraldo at antonia.hylton@vice.com and cassandra.giraldo@vice.com
This video segment originally aired June 26, 2017, on VICE News Tonight on HBO.