Photo by Charles LeClaire-USA TODAY Sports
NHL unrestricted free agency, generally speaking, is like staying in a fancy hotel and staring down the honor bar—you know you don't need the $18 peanuts that are really only worth $5, but you've got money saved up and a hankering for salty snacks.
So you rip off the lid and go to town. One peanut after another, right down your stupid throat. Halfway into the purchase, you start to regret it. The peanuts are fine now but you definitely did not need the whole jar and you definitely did not need the peanuts for 18 freaking dollars.
That's the 2017 UFA situation, too, only instead of overpaying for decent peanuts, GMs will be overpaying for [ fill in the blank with a food item you really don't like, because food is subjective and if I name a food I don't like, this probably won't translate as well for you].
I would have picked Twizzlers.
Because of the way the NHL's collective-bargaining agreement is structured, teams underpay their super-talented young players until they are 25 years old and overpay the average players when they hit the open market in their late 20s and 30s. It's not news to say a crop of NHL free agents is bad, but the 2017 cluster of available players is about as bad as it has ever been.
The bright spots are Kevin Shattenkirk and Alex Radulov, two players with a number of great, highly productive years remaining in their careers, but even they have some questions about either their overall games or motivation on a long-term deal. If you're going to overpay for free agents, those are the guys on which you dump the cash. They can very easily represent missing pieces for teams looking to compete for a championship.
Everyone else? Twizzlers.
Or Mounds.
Or any candy that prominently features black licorice.
It is bleak out there, folks. No one is coming who will transform your team into anything except a worse one. The only silver lining in most of these signings is either that the deal won't make your favorite team worse for a year or two, or that the next lockout will allow for compliance buyouts of any bad deal handed out by your team (cough T.J. Oshie cough).
Look at the NBA. The big news is endless. Chris Paul traded. LeBron James might move to the Lakers after next year. Adrian Wojnarowski moving from Yahoo to ESPN is bigger free-agent basketball news than literally anything that will happen around NHL free agency on July 1.
The hot news around the NHL on Wednesday? The Montreal Canadiens may consider trading for Alexei Emelin, who was taken by the Vegas Golden Knights in the expansion draft last week and is also terrible at playing hockey. Emelin was a scratch during the playoffs and this news is, at worst, the third-biggest NHL item just days before free agency begins. Imagine being an NBA fan and having to get excited about the ninth-best player on the 13th-best team maybe getting traded back to that team. It's torturous being a hockey fan in late June.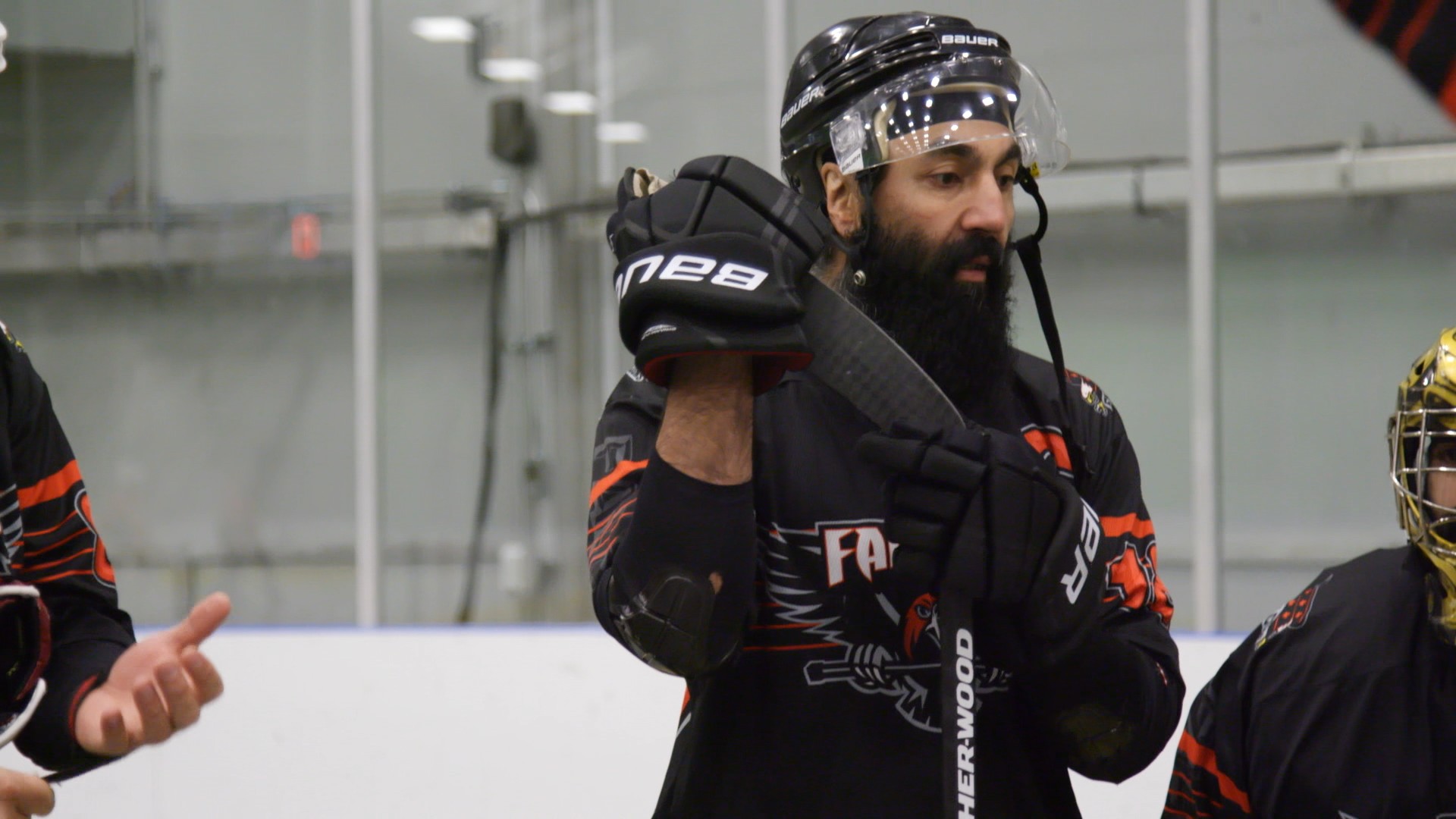 So what should you be rooting for this weekend?
Well, it depends. If your team reached the second round of the playoffs last season, committing to Shattenkirk or Radulov should get you pumped. There's a lot of talk about Shattenkirk signing with the New York Rangers or maybe veering toward the Toronto Maple Leafs. Get excited. Radulov joining the Columbus Blue Jackets? Go buy his jersey and feel the rush of the Blue Jackets being legitimately good next year instead of the mirage that they were.
After that? You just want to avoid overpaying for the crap candy that's only going to make you sick later. Keep your hands in your pockets. Don't take out your checkbooks.
Do you know who TSN considers the fifth-best unrestricted free agent? Nick Bonino! After you rub your eyes and scan the list, you realize that's a fair assessment. Then you click on Bonino's player page and see he had 18 goals and 37 points in 80 games. He didn't even average 0.5 points per game. But he has two straight Stanley Cups on his resume, and if there's one thing bad GMs do, it's overpay for a "championship pedigree" and "players who know how to win."
Bonino has that in abundance. He's 29 years old and the fifth-best player on the market. His contract is going to make you cry and puke, likely at the same time. It probably won't be as bad as the Andrew Shaw contract, but it won't be far off.
Sam Gagner is the only other free agent besides Shattenkirk and Radulov to post 50 points last season and he did a lot of it on the power play. He is a living, breathing version of the $18 peanuts, except when you open the can the peanuts have been replaced by rocks.
Take a gander at Hockey News' list of the top 30 UFAs from 2016 and try to find a player with a sizable contract on a new team who was worth it. Keith Yandle. Alex Goligoski. Kyle Okposo. Frans Nielsen. Milan Lucic. David Backes. Loui Eriksson. Andrew Ladd. Mikkel Boedker. Every player here either didn't perform up to his cap hit or was a crippling disappointment.
And that free-agent class was among the best in years.
So who were the best signings last year? As is almost always the case, it's the bargain contracts. Michael Grabner scored 27 goals for $1.65 million. Jonathan Marchessault scored 30 goals for $750,000. Patrick Eaves had 32 goals on a $1 million deal. Gagner had his breakout season on a $650,000 contract. Justin Schultz had 12 goals and 51 points after taking $1.4 million from the Penguins.
Not every bargain deal works out like this, but the risk-reward trade-off is so much better regardless. If Eaves didn't have a career year with the Stars, who cares? It only cost $1 million. You send him packing the next summer and try to build around your stars with some other bargain players.
But if you swing and miss on, say, Karl Alzner, that's going to hurt for a long time. What would the Capitals look like today if they hadn't barfed a five-year, $27.5 million contract all over Brooks Orpik in 2014 and instead spent a fifth of that on any replacement-level defenseman and freed the other four-fifths to spend on literally anything else of value? Do they get past the second round of the playoffs over that time?
That's pretty much the entire UFA list. Michael Stone, Martin Hanzal, Dmitry Kulikov, and Steve Mason are perfectly fine bargain-bin players that could fill holes on championship-caliber teams, but what they will command in this market makes them dangerous commodities that teams with cap room should avoid.
Go back and look at that list of the biggest free agents and count how many reached the playoffs this past year. The only player to win a postseason series was Lucic with the Oilers, and he wasn't exactly a driving force there. If anything, his gigantic contract—seven years, $42 million—helped the Oilers lose their second-round series and it's only going to get worse going forward, just like Orpik and the Caps.
Who is going to be this year's Lucic? Maybe it's Bonino and the Leafs or Gagner and the Predators.
If you're sitting around on Saturday afternoon, eyeballing your phone for push notifications about your favorite team's UFA signings, you should be hoping they sign nobody worth a push notification. Free agency is like the nuclear warfare game in WarGames: the only way to win is not to play.