Photo by Robert Deutsch-USA TODAY Sports
This year, the South Carolina men's basketball team has given fans of the underdog something to root for. The seventh-seeded Gamecocks won their first NCAA tournament game in 44 years earlier this month, and then upset higher-ranked Duke, Baylor, and Florida in the following rounds. Flamboyant coach Frank Martin and do-everything guard Sindarius Thornwell have emerged as breakout stars. South Carolina now will play in their first-ever Final Four, when they face No. 1 seed Gonzaga (another Final Four debutante) on Saturday night in Phoenix.
Read More: Sindarius Thornwell Is in the Sweet 16, and on NBA Draft Radars
Still, in a Final Four full of unlikely participants, arguably the most unlikely of all is South Carolina's starting forward Maik Kotsar, a six-foot-ten freshman from Estonia who arrived in the United States 17 months ago without much fanfare.
Growing up, Kotsar never had a chance to watch an NCAA tournament game live on television; Estonia, a Northern European country of approximately 1.3 million residents, doesn't usually care at all about the sport. (The men's national team is currently ranked 84th in the world.) He played for the country's U18 team, but wasn't exactly a top prospect—in the 2014 FIBA European Championship, he scored a total of five points in two games. Today he is one of only five Estonians to have played at the Division 1 level, according to the Real GM website.
But things have changed. Now, Kotsar says, South Carolina's tournament games are being broadcast in his homeland. Half a world away from Phoenix, fans don't care as much about Martin or Thornwell. They are rooting for one of their own.
"Maik's a national star in Estonia now," South Carolina assistant coach Matt Figger said. "He's a cult hero."
And to think: if it wasn't for former Gonzaga player Kyle Bankhead, Kotsar may never have even come to the United States, never mind competed in college basketball's most famous event.
Bankhead is the head basketball coach at Sunrise Christian Academy in Wichita, Kansas. The school has a track record of recruiting top basketball talent from countries like the Bahamas, where coaches found current Sacramento Kings guard Buddy Hield; another Estonian, Rauno Nurger, played for the school in 2013-14.
Shortly after he accepted the head coaching position at Sunrise Christian in 2015, Bankhead began communicating with Kotsar over Facebook Messenger about coming to Wichita. Kotsar was eager to join the prep school team and pursue his career on a bigger stage.
"I knew I wanted to play basketball and of course, the NBA is the dream for all the young people playing basketball," he said. "I just wanted to get somewhere."
It wasn't as smooth as he would have liked, though. Kotsar didn't arrive in Kansas until that October. At the time, he was also recovering from a separated shoulder that required surgery.
Still, he made an impact at power forward, although he wasn't getting much interest from college coaches. The lack of scholarship offers surprised Bankhead, who played at Gonzaga in the early 2000s and served as an assistant at the University of San Diego for eight seasons before taking over at Sunrise Christian.
"I was telling people I would've taken that kid anywhere," Bankhead said. "I thought he was just that type of kid and that type of talent that regardless of what school he went to, he was going to be playing."
Bankhead could relate to Kotsar's frustrations. As a senior shooting guard at Walla Walla High School in Washington, Bankhead led his team to a state title and made All-State. Still, he received no Division-I college scholarship offers, so he decided to enroll at Gonzaga. He had attended the Gonzaga basketball camp for four years, and assistant coach Bill Grier had encouraged him to walk-on. After redshirting as a freshman during the 1999-2000 season, Bankhead played for the next four seasons, averaging 5.6 points per game, shooting 45.3 percent on three-pointers, earning a scholarship his final two seasons, and appearing in four consecutive NCAA tournaments.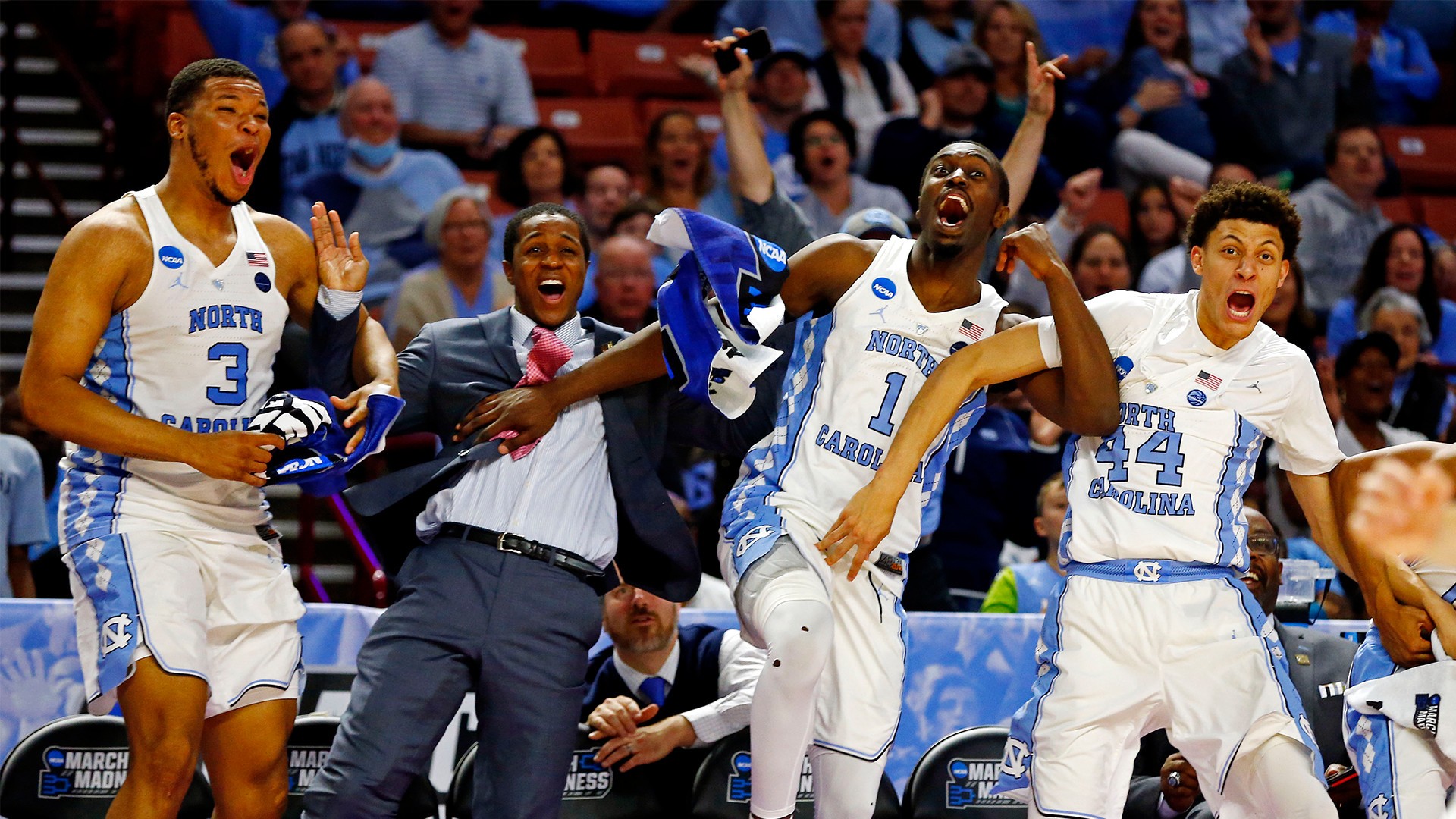 "I don't know what the situation was, but [getting a scholarship out of high school] wasn't in the cards," Bankhead said. "It all worked out. I cannot complain one bit. The fact that I ended up at Gonzaga and was able to play with guys that played in the NBA and for a program that was in the top 25 year in and year out, I never saw that coming for myself."
Kotsar has had a similar unexpected rise. In February 2016, colleges finally started paying serious attention after he played well at the National Prep School Invitational in Rhode Island. The South Carolina coaches took a trip to Sunrise Christian later that month. Kotsar committed to the school after visiting campus and attending a South Carolina–Georgia game in early March.
At the beginning of the season, Kotsar earned a spot in South Carolina's starting lineup and scored in double figures in seven of the team's first 12 games. He also assimilated well to his new team, and the playful joking that kind of camaraderie entails. On December 22, when Kotsar turned 20, Martin sent him a message via Twitter: "hope u have a great 41st birthday."
When the SEC season arrived, Kotsar struggled at times. He came off the bench in the final three regular-season games and in a first-round SEC tournament loss to Alabama.
Kotsar returned to the starting lineup during the NCAA tournament, though, and helped the Gamecocks advance to the Final Four last weekend. After South Carolina defeated Baylor in the Sweet 16 last Friday night, Martin praised Kotsar's post defense on Baylor star Johnathan Motley, a second-team Associated Press All-American and potential first-round NBA draft pick. Two days later, Kotsar scored 12 points in a season-high 36 minutes, including a jump shot with 1:55 remaining that expanded the Gamecocks' lead to four points over Florida. South Carolina ended up winning 77-70.
"He earned it," Figger said. "He had a little bit of a freshman slump midway through the SEC season because our league is so big and physical. He kind of hit the wall. Now he's kind of been re-energized."
The victory had special meaning to Kotsar, because he knew his parents were planning on coming to Phoenix for the Final Four if South Carolina made it that far. He hasn't seen his parents since last May, but they have watched most of his games online, even with the seven-hour time difference. Others in Estonia have supported him, as well, especially during the NCAA tournament.
"A lot of my friends and acquaintances and definitely family are following the games," Kotsar said.
Bankhead also will be in Phoenix this weekend, along with many of his former Gonzaga teammates and alumni celebrating the Bulldogs' first Final Four appearance. He hopes to catch up with Kotsar while he's there. Bankhead remembers speaking with Martin two years ago and telling him Kotsar would be a perfect fit at South Carolina. On Saturday night, Bankhead will be rooting for his alma mater, but he'll also have a soft spot for Kotsar, one of only two freshman starters in this year's Final Four.
"He's the type of kid you want to coach," Bankhead said. "If you could have 12 guys on the team like Maik, it would be a very, very fun team to coach. He's just a coach's dream, honestly."
Want to read more stories like this from VICE Sports? Subscribe to our daily newsletter.