Photo via Netflix
For Philadelphia residents, transportation is as much about style as it is about getting around town. The city's penchant for bike life spawned a subculture where dirt bikes reign supreme. But Netflix's new film, Concrete Cowboy, examines Philly through the lens of a different type of ride: horseback. 
Interest in the historical intersection of cowboy culture and Black life hit critical mass with Solange's When I Get Home, followed by Lil Nas X's "Old Town Road"—but up until now, the indelible relationship between man and horse has largely been synonymous with the South. Concrete Cowboy, directed by Lee Daniels, is a contemporary coming-of-age story exploring how the cowboys of North Philly's Fletcher Street stables fit into that narrative—while also revealing how this riding community tells a larger story about the city.
People will likely be talking about Concrete Cowboy as a film about fatherhood, masculinity, and other buzzwords that come along with cultural criticism about Black art. A new Black renaissance in film has made stories that were traditionally excluded from the mainstream more visible, but the commentary continues to feel singular. Overarching themes like exploring a young boy's frayed relationship with his father, as we do here, is only an entrypoint to Black life. Daniels seems to understand that, touching upon the usual tropes while at least attempting to push past them. One of the ways he does that is through using the cowboy conceit to view issues of gentrification in Philly from the perspective of a discussion about territory, and what happens when owners come to collect what they feel is rightfully theirs. 
Early in Concrete Cowboy, after Cole (Caleb McLaughlin) gets expelled from school in Detroit, his mother sends him to Philadelphia to spend the summer living with his father Harp (Idris Elba). Harp is a stark departure from how we usually see the British actor. He is not the debonair man poised to be the next James Bond, nor is the nurturing father we remember from 2007's Daddy's Little Girls. A longtime Fletcher Street Rider, he begrudgingly offers Cole a dingy couch to sleep on, only a few feet away from where he keeps an actual horse. The two feel more like strangers than father and son, and there is little to suggest this is a relationship either one of them wants to salvage. 
When Cole bumps into Smush (Jharrel Jerome), a childhood friend and neighborhood drug dealer, his father gives him an ultimatum: If he's going to hang with Smush, he can't stay in his house. So he spends the night in the stables and befriends Boo, a rogue horse who sparks his interest in riding. It isn't long before Paris (Jamil Pattis), a Fletcher regular who is confined to a wheelchair, teaches him the ropes. Paris was paralyzed during a turf war shooting, but not being able to ride doesn't stop him from financially supporting his horse, Little. 
Cole's interest in Paris' story is the start of a double life for the young many. By day, he mans the stables; by night, unbeknownst to Harp, he hangs out with Smush, hoping to make some extra cash. Cole and Harp's relationship is complicated, and seeing Harp act as a surrogate father to the riders at the stable only intensifies the void he's felt all his life. 
Though Cole and Harp are at odds for most of the film, they share a disdain for anyone or anything threatening the continued existence of Fletcher Street. Development deals have reduced the number of stables in Philly drastically, and Fletcher Street is the only one left standing—but maybe not for long.
In real life, the stables were targeted by Pennsylvania Animal Control after speculation in the media that their horses were malnourished—an allegation the group denied. In the film, the riders' reaction to the fallout of the article underscores the disconnect between predominantly white newsrooms and the Black communities they cover. There are blindspots when the press covers communities with which they're unfamiliar, and the residents deal with the effects long after the story is published. By painting the Philly subcultures in a negative light, as it has done with the city's dirt bike and urban riding scenes, the media leaves residents with few options to keep the youth occupied—illustrating what author Chimamanda Ngozi Adichie has called the "dangers of a single story." Perhaps more importantly, it also presents an alternative telling of that story, one that emphasizes the positive effects it has on the riders in that community. 
Sixty horses were relocated from Fletcher Street after stories like the one from the Philadelphia Inquirer resulted in a raid of the stables. By 2017, the place had become a shadow of its former self. Riders used to use the vacant lot across the street for grazing, but have even lost that: The city will soon turn the lot into senior housing. Ultimately, the fate of Fletcher Street and Smush's desire to expand in the drug game represent two sides of the same coin: a fight for territory. And when it comes to the plight of Black America, territory—or the lack thereof—has always been contentious. 
It goes back to a quote that is repeated twice in the film, first by Smush and later by Harp: "Home ain't a place. It's a family." He means it as a positive. But Black Americans understand we may not have another option. Our definition of "home" in this country has been diluted from the start.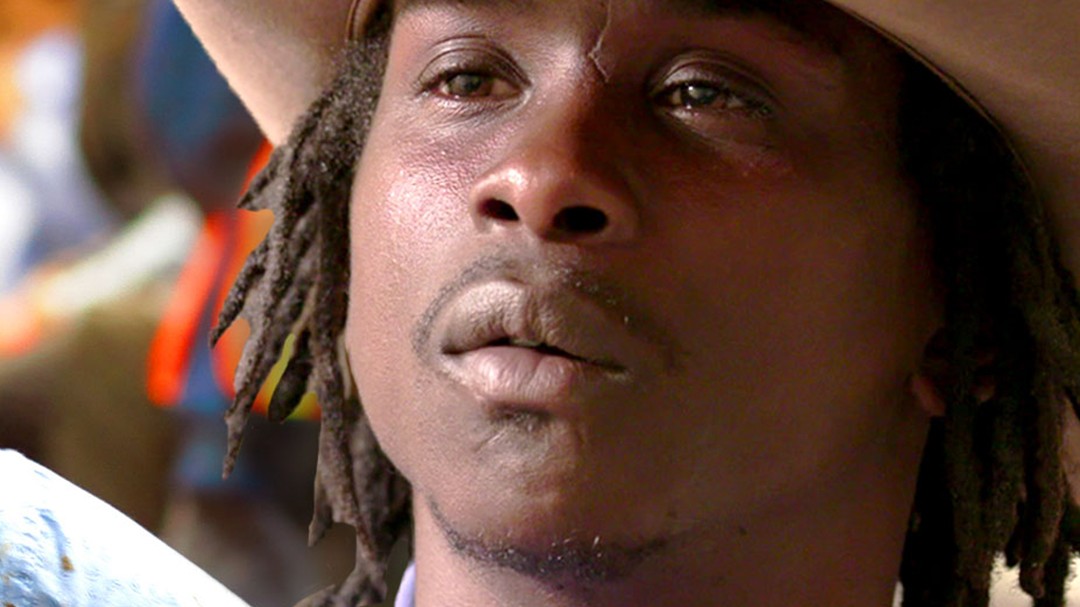 Kristin Corry is a Senior Staff Writer for VICE.