Want the best of VICE News straight to your inbox? Sign up here.
The Army National Guard has booted two members because they were members of a pagan religious group that's been tied to white supremacists.
Atlanta Antifascists originally published a report in April that tied the two men, identified as Brandon Trent East and Dalton Woodward, to a whites-only religious group that holds white supremacist beliefs.
East told the Atlanta Journal-Constitution (AJC) that he was served a separation notice from the National Guard earlier this month. The Associated Press reported Thursday that Woodward is also no longer a member of the National Guard.
East and Woodward, who are longtime friends, were reported to be leaders in the Norse pagan group Ravensblood Kindred. That group is a part of Asatru Folk Assembly, which the Southern Poverty Law Center has identified as a hate group. The "neo-Folkish" group has spun pagan beliefs into a religion that's attracted neo-Nazis because it focuses on racial identity and reportedly only allows white people to join.
READ: White supremacists have officially hijacked the 'OK' hand gesture
East claimed in an interview with the AJC that he didn't identify with some of the group's more extreme beliefs.
"The whole race thing started with me finding Asatru or Odinism or whatever you want to call it and seeing that as a better option than Christianity as a spirituality," he said in the interview. "I've just never been a fan of Christianity, and so seeing a faith that was about my ethnic roots was something I could get into a little more."
READ: Racist memes could be the key to convicting a white college student of stabbing a black man to death
But Woodward and East both attended a 2017 speech from notorious white supremacist Richard Spencer. And they both reportedly carried signs that echoed the common "14 words" credo touted by white supremacists. East carried a sign reading, "the existence of our people is not negotiable," and Woodward's read, "We have a right to exist."
East tried to downplay their attendance at the speech.
"I just went there because at the time I heard he was talking about the recent removal of Confederate monuments. That's something I wanted to hear," he told the AJC. "And it turned into something a little worse obviously."
The recently booted National Guard members might not be an isolated problem ― the military is apparently chock-full-of white supremacists. A Military Times poll from 2017 found that nearly one in four troops had seen evidence of white nationalism among their fellow service members. The problem is even worse, according to people of color who responded in the poll. Nearly 42 percent of non-white troops said they had personally experienced examples of white nationalism in the military.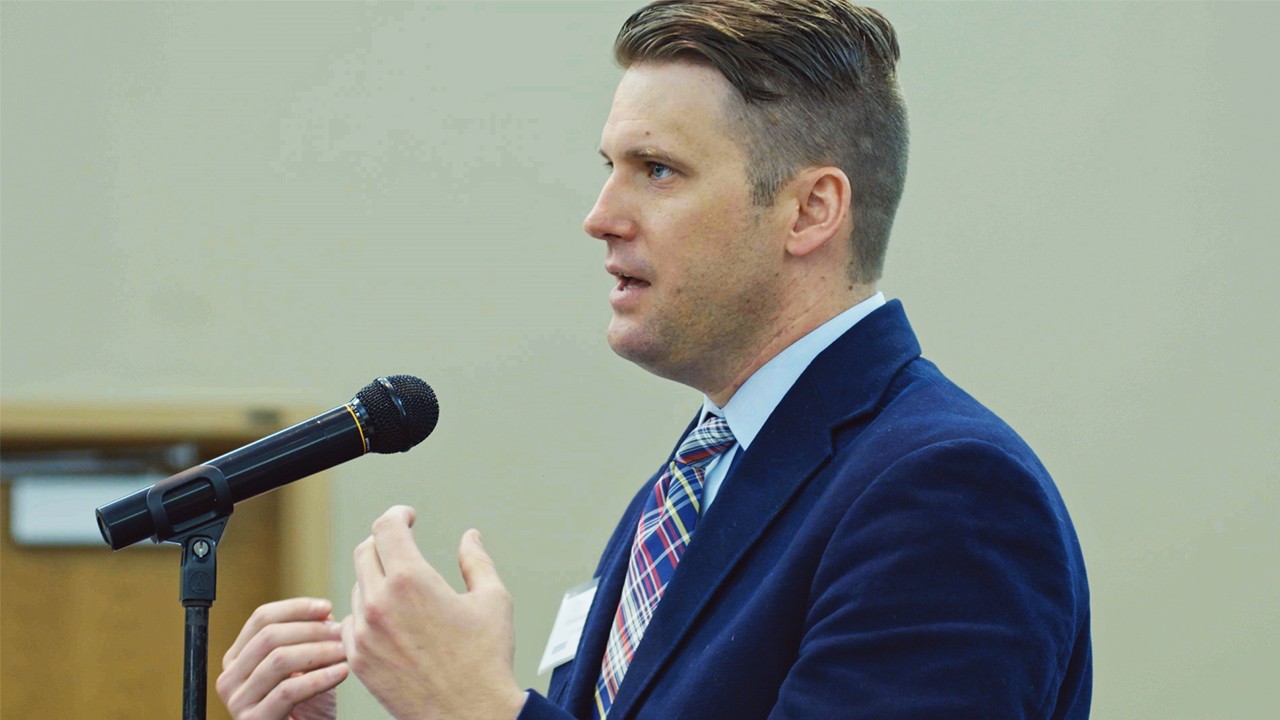 Cover: An Army National Guard soldier is photographed in front of the DC Armory. (CQ Roll Call via AP Images)