North Korea has built a new structure at a military site where it produces long-range missiles, a worrying sign that the isolated nation is preparing the "Christmas gift" it warned the U.S. about: a long-range missile test.
Planets Labs released satellite imagery showing the new structure at the March 16 Factory near Pyongyang, a site North Korea reportedly uses to build mobile launchers for its long-range missiles, according to the AP.
"We believe North Korea erects this structure when the facility is involved in producing or modifying [intercontinental ballistic missile] launchers," Jeffrey Lewis, director of the East Asia Nonproliferation Program at the Middlebury Institute of International Studies, told NBC News in a written analysis.
Lewis told NBC that numerous pieces of evidence ― most recently the new construction ― suggest North Korea is improving its missile capabilities.
"There is activity at a number of locations indicating that North Korea is laying the groundwork for an expansion of their ICBM program — more systems, more buildings, more capabilities," he said.
The troubling signs come amid increased tensions between the U.S. and North Korea. Nuclear negotiations between the nations failed in February, and North Korean dictator Kim Jong Un has created an end-of-year deadline to restart talks. It seems improbable that there will be any sort of breakthrough: in the last few weeks, leadership in both countries has focused more on insulting one another, with North Korea recently calling President Donald Trump a "heedless and erratic old man." The North has also recently test-fired short-range missiles into the waters to its east.
READ: North Korea built the 'epitome of civilization' using slave labor
Kim has ominously warned he could send the U.S. a "Christmas gift" ― what that gift would be depended on the U.S.'s actions, he threatened. One top Air Force general said he believed the "gift" would be a long-range missile test.
"It's just a matter of, does it come on Christmas Eve? Does it come on Christmas Day? Does it come in after the new year?" Gen. Charles Brown told reporters last week.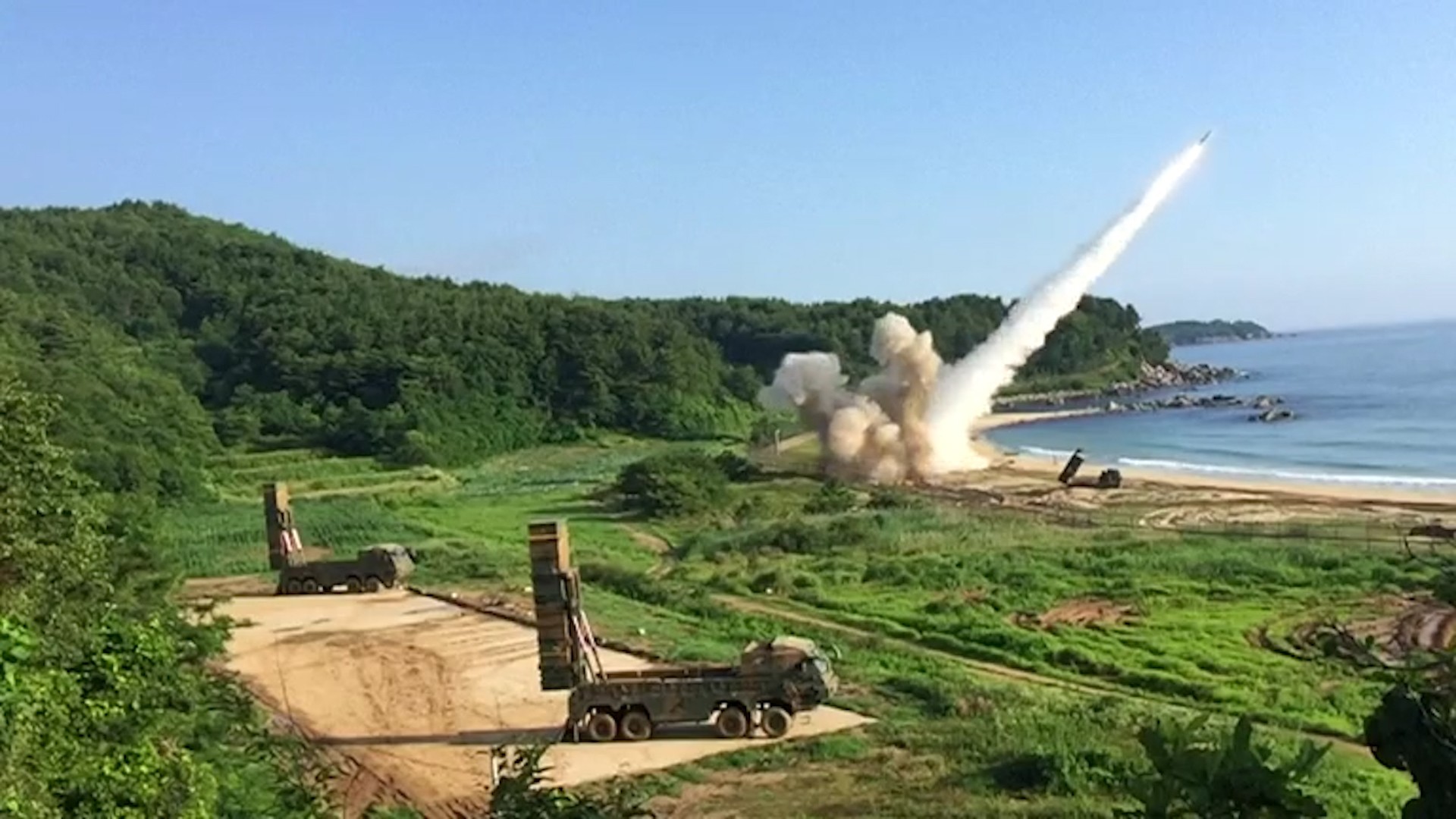 Cover: In this Nov. 26, 2019, photo, a man looks at a photo of the launch of a missile hanging on the wall of a factory workers' dormitory in Pyongyang, North Korea. Fears rise that North Korea's year-end deadline to the U.S. to offer some new initiative to the nuclear-standoff means that nearly two years of head-spinning diplomatic engagement might be in danger of falling apart. Sign in Korean reads; "Highest level." (AP Photo/Dita Alangkara)