Where there's air pollution, people are more likely to have depression, according to a new study.
The new research from University College London is some of the first to examine the links between mental health and air pollution globally. Looking at data from 16 countries, the study found that people exposed to high levels of pollution produced by cars and industry are about 10% more likely to suffer from depression. They also found that people exposed to smokey air were 2% more likely to commit suicide in the days after exposure.
Still, scientists don't yet fully understand how air pollution could be making people depressed.
"Knowing it not only affects physical health but it could also be affecting our mental health, which is something that does affect large numbers of people, I think adds to the weight of the argument for cleaner air and policies that achieve it," Isobel Braithwaite, the lead author of the study, told the New Scientist.
The researchers figured this out by looking at studies on how air quality affects health. They found a tenuous link, too, between bad air and anxiety.
Air pollution killed 4.2 million people, mostly in poorer countries, in 2016, according to the World Health Organization. The air is deadliest in Central African countries: 5,000 out of every 100,000 people in Chad died from breathing dirty air. And 90% of the world's population lives in an area where air quality is worse than the World Health Organization's standards, which define clean air as having a particulate-matter concentration of less than 10 micrograms per cubic meter.
On Thursday, the concentration of particulate-matter pollution in New York was 15 micrograms per cubic meter. In Delhi, it was 500.
"This is something everyone is exposed to, so at the population level it is potentially concerning," said Braithwaite told the Guardian.
While the researchers believe there's a link between air quality and mental health, it's still not fully known how exactly air pollution affects the brain and whether it's directly responsible for bumming people out. We do know that particulate-matter pollution, which comes out of exhaust pipes and smokestacks, can make its way from the air into people's blood and brains. It's thought to contribute to brain swelling, nerve damage, and changes to stress hormone levels.
But researchers say we're way behind on understanding the mechanisms through which air pollution can affect mental health. Part of the challenge is that ethically-done research can't deliberately expose people to harmful air in order to study its effects.
The study findings are concerning for Americans as air quality in the U.S. declines. The Environmental Protection Agency recorded 15 percent more days with unhealthy air in the country in 2018 and 2017 compared to the average from 2013 to 2016, partly due to regulatory rollbacks by the Trump administration, which is dead-set on undoing much of the country's environmental regulatory framework.
Since President Donald Trump took office, he's tried to weaken federal car exhaust standards and has undone the Obama-era Clean Power Plan that would have limited emissions from coal plants; plus, enforcement of pollution violations is way down at the EPA.
Meanwhile, the evidence is only mounting that air pollution is terrible for people's health. Study after study has been published in recent months, expanding on our understanding of just how bad it is for us to breathe in dirty air.
One recent study concluded that kids who grow up in areas with poor air quality, for example, are more likely to develop depression. Another one found that breathing dirty air decreases cognitive function. And yet another study found that air pollution causes dementia.
Still, the Trump administration is attacking the science that underpins air quality policymaking. A proposed rule would bar the EPA from using some of the most important air pollution studies to date in its rulemaking.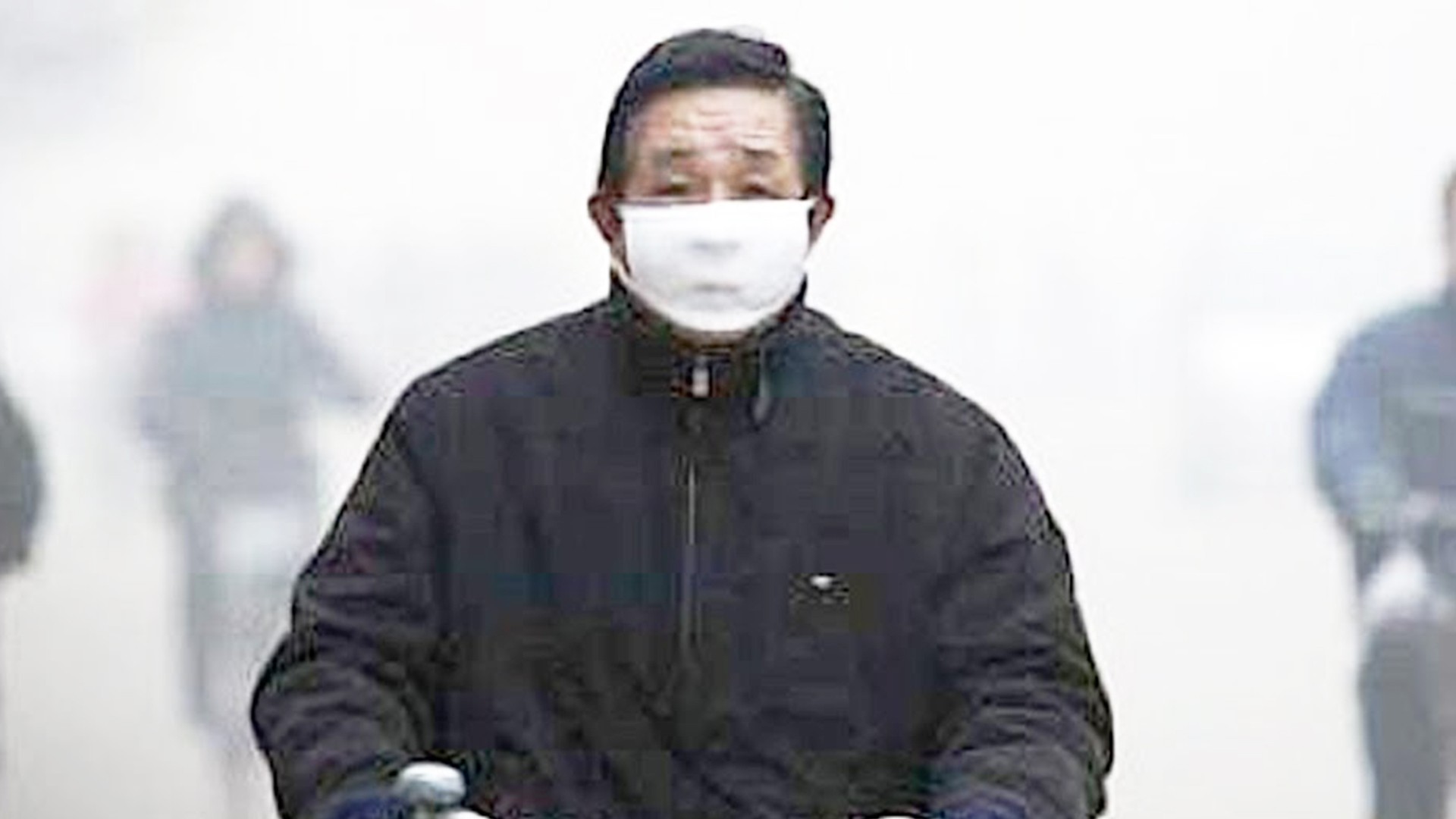 Cover: An Indian boy looks as city's sky line is seen enveloped in thick smog in New Delhi, India, Thursday, Nov. 14, 2019. Schools in India's capital have been shut for Thursday and Friday after air quality plunged to a severe category for the third consecutive day, enveloping New Delhi in a thick gray haze of noxious air. (AP Photo/Manish Swarup)