Image: Andrea DiCenzo/Stringer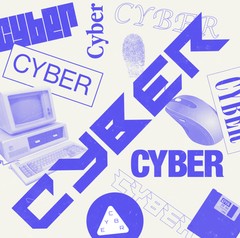 Hacking. Disinformation. Surveillance. CYBER is Motherboard's podcast and reporting on the dark underbelly of the internet.
The U.S. Air Force has spent millions on licenses from encrypted chat platform Wickr, according to Air Force documents and public procurement records reviewed by Motherboard.
The documents further solidify Wickr's position as a preferred tool of the U.S. government and military. Although Wickr is well known for its free-to-download app, it also sells products based on the same technology to businesses and agencies.
"This effort focuses on providing Wickr based Recall, Alert, and Messaging (Wickr RAM) services," one of the documents reads. The documents, obtained through the Freedom of Information Act from the Air Force, are heavily redacted.
Do you work at Wickr? We'd love to hear from you. Using a non-work phone or computer, you can contact Joseph Cox securely on Signal on +44 20 8133 5190, or email joseph.cox@vice.com.
RAM is Wickr's product that is geared specifically toward military users, with the ability for officials to use the platform whether in the field, at a base, or at home, a video on Wickr's website says. The video adds that RAM is "built for the warfighter." RAM is accredited by the Department of Defense, and includes encrypted text chat, voice calls, file sharing, and more.
The funding agency for one of the contracts is listed as a part of the Air Force that works specifically in Europe and Africa, according to the documents. Another mentions U.S. Special Operations Command.
The Air Force has paid Wickr more than $14 million since August 2019, according to procurement records. The largest sum was $7.6 million in June last year, with other multimillion-dollar payments across that time period too.
The Army spent $99,000 on Wickr products in 2017, the records show. As Motherboard previously reported, U.S. Customs and Border Protection bought Wickr licenses earlier this year.
Amazon Web Services (AWS) acquired Wickr in June. AWS declined to comment. The Air Force did not respond to a request for comment.
Subscribe to our cybersecurity podcast, CYBER. Subscribe to our new Twitch channel.