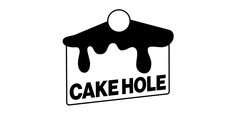 A series of deep dives into the weirder side of Instagram food.
Jelly first came to Lexie Park in a dream. In her over-10-year career as a fashion designer, Park felt a pull toward texture and transparency, and as she's transitioned into food over the past year, those qualities drew her to jelly. She wondered what she could suspend and preserve inside a translucent, wobbling mass.
Now, Park has become one of Instagram's most iconic jelly artists. Through Nunchi, which she has developed into a full-time food business, she makes colorful, glassy-looking cakes that her followers fawn over for their pastel hues and glints of sparkle. Often, they have alternating layers of cloudy and clear confection, or pieces of fruit, jelly flowers, and even cartoon bunny heads floating inside. "I feel like [it's] psycho but cute," said Park, of the aesthetic that has earned her collaborations with brands like Nike (a swoosh floating atop tiers of baby pink and blue jelly) and the razor company Billie.
Not all of Park's work is so dainty. "When I first started, all my previous cakes and posts were a little bit crazier and uglier, in a sense," she said. Her cakes for commissions are primarily cute, but her more experimental jellies have an edge: a fish sliced into four pieces drifts in a jelly aquarium; Pedialyte forms caviar spheres, served in a tin; blobs surround a skin-colored baby, as though it's gestating in an alien womb. "I'm very extreme in my personality, so I don't want to just stick to one [style]—it's really based on how I feel."
In its growing Instagram niche, jelly art is all about duality. Jelly cakes can be adorable and pastel, like a child's toy—or they can be grotesque, making familiar foods look inexplicably foreign. Duality exists in the format of jelly itself: Whether it's made with animal-based gelatin or seaweed-derived agar agar, jelly looks artificial enough to seem almost inedible, and to some, there's still a knee-jerk aversion to Jell-O on premise alone. Despite jelly's niche revival on Instagram and groups like Show Me Your Aspics, which has accumulated more than 42,000 members since 2016, some people still feel that technicolor Jell-O and jiggling, vintage-inspired molds of meat are pieces of the past that they would rather forget.
But jelly isn't just a medium; it's a state of mind. It engulfs an object and solidifies, making anything set inside visible yet distant, like insects trapped in amber. A photo is a reminder, but jelly is an encapsulation; it has the power to literally suspend items in time and place. The perfect California produce that Park gathers for her cakes, like family farm-grown peaches that taste like "nature's candy," stay pristine in jelly, twinkling in the sun as perfect as they were when Park cut them. For the food artists exploring the scene, jelly can call back the past and capture the present.
Park left fashion for food when she turned 30 as part of a "quarter-life crisis" that prompted her to take risks. "I wanted to try something completely new, but I think I was also holding a part of my youth," she said. She drew from her warm memories of the Sanrio characters and Morning Glory stationery of her childhood when thinking through her jelly cakes. Look at a Little Twin Stars design, and suddenly, the soft shapes and colors of a Nunchi cake carry a pleasing nostalgia. "I was thinking, what will make me feel like a kid again?" she explained.
Kiki Cheung, who runs the Hong Kong-based cake studio Murder Cake, feels similarly soothed by jelly. As a result of the political protests last year, Cheung felt exhausted; baking cleared her head. Now, her cherub cakes are her most recognizable work: A glossy layer of jelly surrounds a wistful three-dimensional baby angel, pale like a Victorian cameo portrait. "I always imagine my cake is a pond," Cheung said. "There is a cherub antique floating on the water. Perhaps it creates an extreme sense of peace and calm." (The idea of calm might seem dichotomous with a bakery named for murder, but this is because cake is "born to be murdered," Cheung said, unable to be eaten without being destroyed.)
Working as a fashion editor, Cheung is surrounded by eye-catching visuals, and though she loves color, she struggles to incorporate it into her clothing. Jelly cakes, however, give her countless ways to express that creativity, so her work drifts between "kawaii, gothic, vintage, and girlish" depending on her mood or on customer requests.
At times, Cheung tags her cakes with phrases like #uglyfoodisbeautiful. Though the ugliness of Cheung's smooth, pleasingly shaped jellies is debatable, it's a nod to the way a friend once described her work. For this reason, too, Cheung sees her jelly art as a freeing break from the "aesthetic fatigue" of seeing beautiful things. "There is no boundary between pretty and ugly," she said. "Perhaps occasionally we need some 'ugly' things to refresh our tired eyes."
Still, if Park and Cheung's cakes are dreamlike, like preservations of pleasant moments, then other designs in the Instagram jelly scene might be more like nightmares. A 2014 Globe and Mail piece about the aspic comeback in high-end restaurants concluded that when done right, aspics could be a "culinary horror show" no longer. But what if you want to capture that sense of disgust?
Laura Taylor works in public relations for the fashion industry by day, but she started making jelly cakes as a hobby after discovering her grandmother's vintage Jell-O molds, finding that ideas tend to come to her as she's falling asleep. Once, she suspended hard-boiled eggs in clear jelly, with each section of the mold magnifying and refracting a chalky yolk. She's made jelly in the shape of a koi fish, with lychee fruit inside, and a red jelly cake spiked with yellow plastic fingers, each with a pointy red fingernail.
Jelly is intriguing because it's different from what people see in daily life, Taylor said, though the medium calls to mind the Jell-O she made with her family as a kid. Jelly can look artificial and gross, mirroring a movement within fashion toward the weird and grotesque, she added. "When I saw that people were updating jelly cakes and doing them for modern times and making them super weird and cool, I was, for some reason, super attracted to it," she said. "I think that kind of nostalgic part of it threw me into it a little bit as well."
In Australia, graphic designer and photographer Jasmin Seale makes jelly cakes that are more art project than they are edible, drawing inspiration from "gross aspic recipes" and using ingredients she's scrounged from the garbage or found rotting in the fridge. Currently living out of a van, Seale is trying to find ways to make jelly on the road. Her work, posted on the Instagram page @jasnims, is the type that sears itself into your memory: Coarse, curly hair shakes within pale yellow jelly and falls on the ground with a plop, and ramen noodles dangle in blue goo into which Seale inexplicably inserts a grubby MacBook charger.
For Seale, jelly cakes are about the feeling and the format—but not so much the taste. Her worst so far, she said, was a pickle brine jelly with piped mashed potato that required so much gelatin to hold its shape that it had the mouthfeel of rubber. Since much of her work is made with garbage, Seale doesn't usually eat it. "I sometimes give the top a little lick to see how it tastes but it's never nice," she said. When it comes to her work, revulsion is an understandable (and somewhat intentional) response.
Like Instagram's messy cake scene, the jelly niche is refreshingly transgressive. It's a creator's state of mind molded into a shaky and gelatinous form, blurring the lines between dinner and dessert, past and present, edible and inedible, disgusting and delicious. Jelly congeals a vibe into jiggly layers, trapping a moment in time for viewers to interpret however they please.
"I want people to have a good time looking at them, maybe have a laugh, maybe be a little confused—something that makes you want to zoom right in," Seale said. No matter how you feel about her work, she finds a sense of excitement in grossness, whether that's by photographing moldy food, or by immortalizing waste—like a crusty, half-eaten sausage roll her housemate left in the trash—in jelly.
"You know how people are pretty gross, with all that pus and body fluid, but also beautiful and sexy?" she asked. "That's what I want my jellies to feel like."
Follow Bettina Makalintal on Twitter.