Textures from the Fukushima Exclusion Zone. Images courtesy the artists
Can you define the aesthetic of a disaster zone? Artists Eva and Franco Mattes are trying to do just that with The Fukushima Texture Pack, a photo collection of the surfaces left in the irradiated Fukushima Exclusion Zone after an earthquake, tsunami, and reactor breach ravaged the Fukishima Prefecture on March 11, 2011.
In August 2015, an exhibition called Don't Follow the Wind opened at the Fukushima Daiichi nuclear power plant, making it perhaps the least accessible exhibition in the world. Organized by the Japanese art collective Chim↑Pom, Don't Follow the Wind includes works by 12 artists and groups, and will run until the area is safe again for the general population. Unfortunately, this means that the site-specific artworks from Ai Weiwei, Trevor Paglen, and more will remain in the ghostly dystopian confines of the unreachable radiation dome, possibly for decades. The Creators Project documented the installation of Don't Follow the Wind, which you can watch below: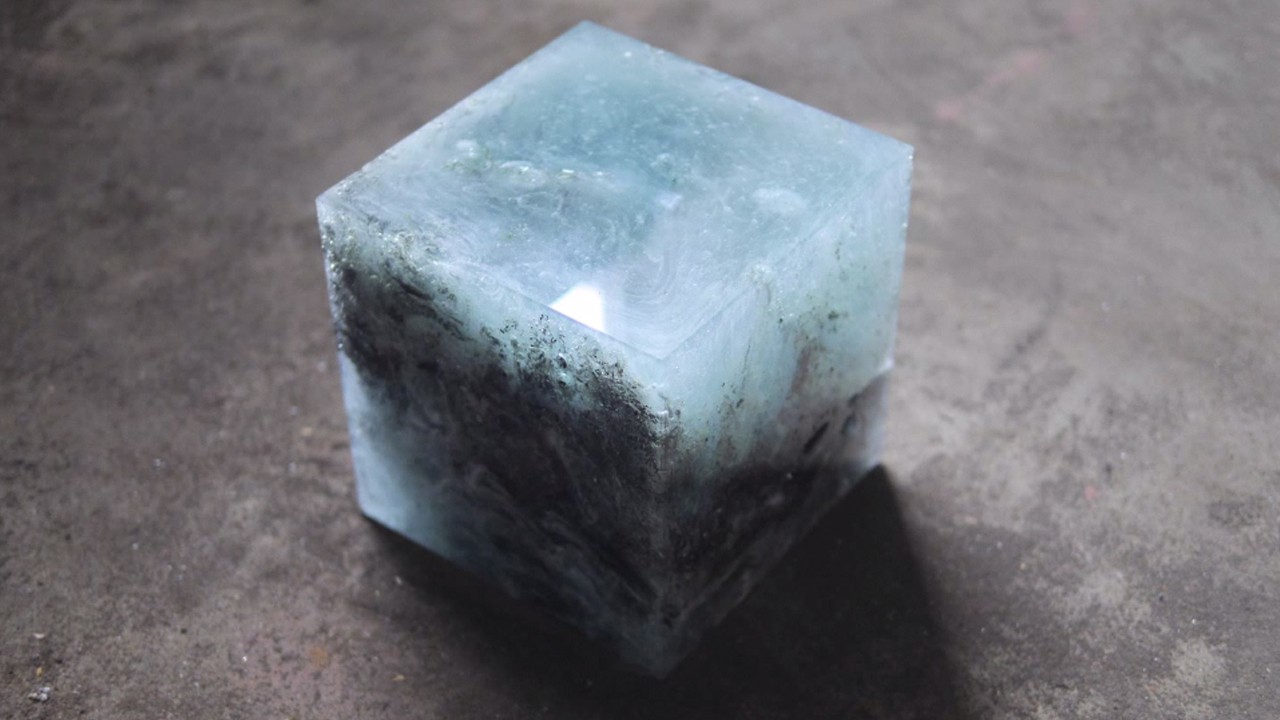 The NYC-based Mattes duo, who also contributed to Don't Follow the Wind, have created The Fukushima Texture Pack as a stop-gap, in order to return a temporary kind of access to this forbidden territory. Thus, the photos in the series document various elegant, gritty, decaying, but surprisingly intact surfaces inside of the Exclusion Zone. These include both indoor and outdoor surfaces like tatami, walls, grass, pavements, floors, and desks. The Mattes will preserve the surfaces by covering them by transparent plexiglass, creating a publicly-accessible impression of the forbidden areas.
Additionally, the artist duo encourages creatives to use the pictures in the Fukushima Texture Pack as elements of their own artworks. They envision the disparate elements reconfigured in 3D models, films, sculptures, and more, with the goal to collect the multifarious projects their photographs transform into. They will soon publish the textures online and are currently looking for any and all collaborators. Potentially, they will distribute the Texture Pack via a Pantone-style catalogue, making the textures accessible to artists both online and off.
See more of Eva and Franco Mattes' work on their website.
Related:
Big Brother Is Alive and Well in the World of Content Moderators
The Radioactive Art Exhibit You Can't See | Don't Follow The Wind