When Congress comes back into session on Monday, America's legislators will have five days to fund the government before it runs out of cash. For several years now, funding deadlines have been a source of primo political drama as diehards from one party or another engaged in high-stakes brinkmanship, trying to ram their priorities into funding bills by threatening to torpedo the process and shut the whole thing down. Yet the lead-up to next Friday's deadline has been shockingly muted, seemingly because Republican power brokers see value in a compromise with Democrats and only risk in a showdown. Unfortunately, no matter how conciliatory key players in Congress might prove to be, Donald Trump may (surprise, surprise) feel the need to throw a wrench into the deal-making works, leading America down a road of renewed chaos.
The country is back in this embarrassing place because the last Congress never reached a deal on a budget for fiscal year 2017, which runs from October 2016 to October 2017. Last December, they opted for a Continuing Resolution, allowing the federal government to run on 2016 funding levels until Friday. And Republicans, eager to show they can govern effectively after a spate of failures, have every reason to try to pass a new budget rather than another stopgap for the rest of 2017.
Trump and his allies made some bold requests for inclusion in their 2017 budget last month, like funding for his notorious proposed border wall and a military spending boost to be offset by substantial—some say brutal—cuts to domestic programs. (Wrangling over funding the rest of 2017 is not to be confused with the coming fight over Trump's 2018 budget, which calls for the elimination of many popular domestic programs that affect the environment, the poor, and plenty more.) Conservative Republicans also indicated they'd like to use the funding bill to defund their favorite nemesis, Planned Parenthood. But they need at least eight Democrats to pass their budget in the Senate—even after gutting the filibuster for Supreme Court appointments, it still applies for regular legislation. And Democrats made it clear they'd sooner force a shutdown than accommodate any of that stuff. Even though the public strongly opposes a shutdown, the Democrats believe blame would fall squarely on the ruling Republicans.
"Going back a few weeks, I thought the prospect of a shutdown was fairly high," said Rudy Penner, a former Congressional Budget Office director who's now a fellow at the Urban Institute, a moderately liberal DC-based think tank .
But after the failure of their attempt to repeal the Affordable Care Act (ACA) last month, Republicans seemed to soften. House GOP leader Paul Ryan started urging his caucus to skip debates on Planned Parenthood and get something passed, while Senate Republican leader Mitch McConnell openly vowed to work with Democrats to avoid a shutdown at all costs.
"I don't think they want another black eye," explained former Senate Budget Committee director Steve Bell, now a senior adviser at the Bipartisan Policy Center.
Capitol Hill scuttlebutt suggests bipartisan negotiations are moving toward allowing defense spending increases and money for border security, but not at the level of Trump's requests and explicitly not for any Mexico wall. That denies Trump sufficiently for Democrats to declare a win, while giving the Republicans functionality and some cash for their broad priorities.
It's unclear what will actually emerge from negotiations, of course. Ryan, whose deputies are reportedly loath to work with Democrats in the House, could lean too far toward placating arch conservatives supporting Trump's goals, alienating key Democrats. Or deficit or defense hawks could take issue with the sums included in any plan and raise hell. But as Molly Reynolds, a Congress watcher at the Brookings Institute, put it, "The idea of negotiating a large spending bill that gets some Democrats on board while also navigating the divisions within the GOP is something congressional leaders have done before.
"They have not done it with Trump in the White House," she added as a note of caution.
Watch our recent chat with Ex-Italian PM Silvio Berlusconi on VICE News Tonight.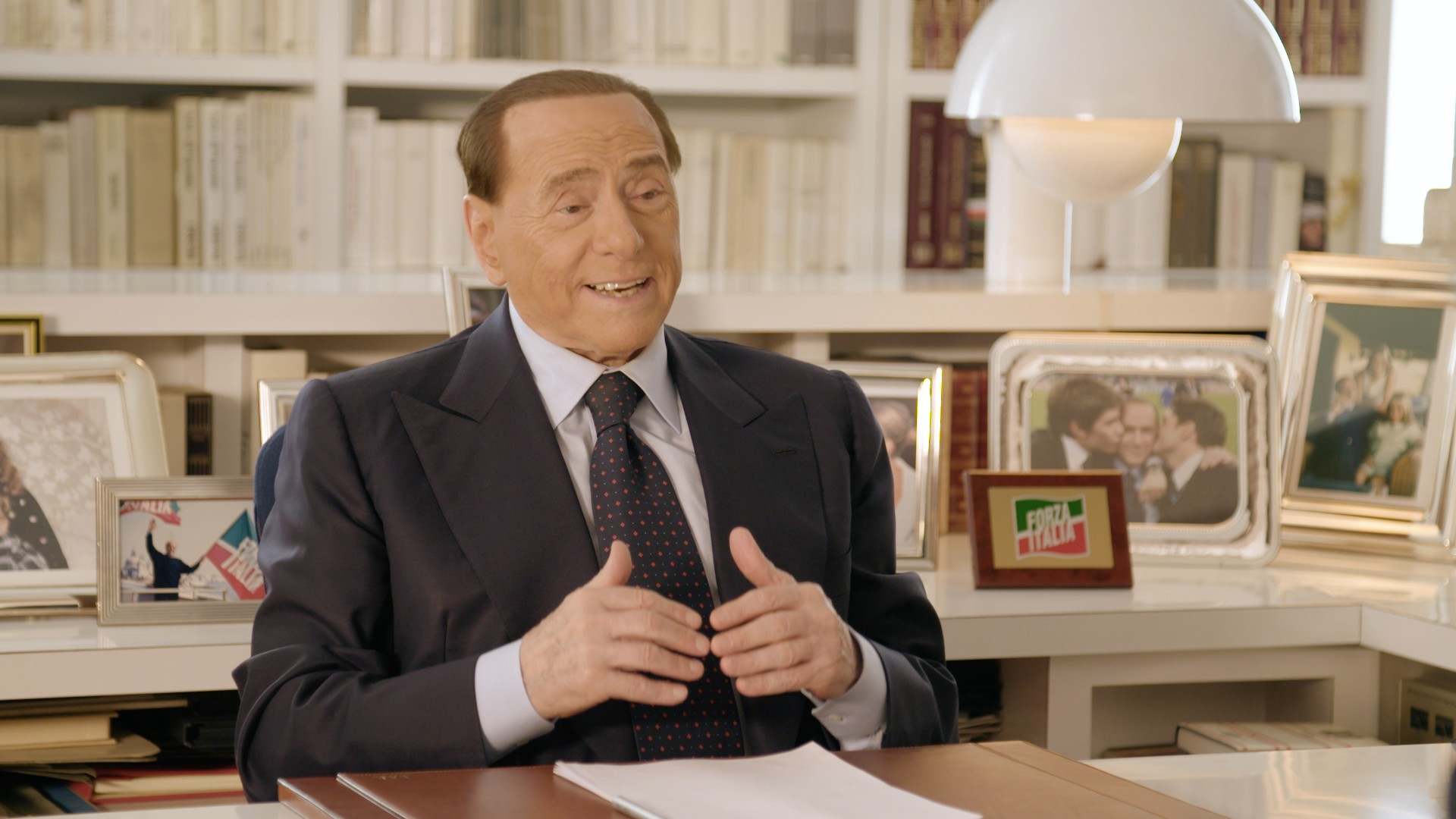 Earlier this month, to try to force Democrats to deal with him on healthcare, Trump threatened to blow up a subsidy system vital for insurers to keep offering discounted plans to low-income people on the ACA marketplaces. This has inspired Democrats to try and use the upcoming funding bill to guarantee subsidy funding. "But it is hard to see how many Republicans would vote to 'prop up Obamacare,'" explained Case Western budget politics expert Joe White. "If the Democrats are hearing from insurers that the [subsidy] issue has to be fixed now, which is what I'm hearing," and Trump does not back down, "then it's hard to see how a major confrontation can be avoided."
Some inside the administration also reportedly feel like they need more on their resume by their 100th day, which happens to be one day after the funding deadline. Trump proxy and director of the Office and Management and Budget Mick Mulvaney has recently called for any funding bill to include a provision to withhold federal grants from "sanctuary cities" and have some cash for the border wall as well. (Never mind the fact that no one's entirely sure how to define sanctuary cities as a concept, much less how to actually defund them.) Mulvaney's also been fairly glib about the prospect of a shutdown, claiming he thinks one can be avoided, but if it happened, it wouldn't be such a big deal.
"The president is the leader on this," said Bell. "Is he willing to make sufficient concessions [on his agenda] to get a bill that keeps the government open?… A win for the Republicans is just to keep the government running. A victory for the president may have to have the wall in there," because that project, while not actually vital for the nation, is thought to be key to his base credibility and outsized ego.
Penner's still hopeful. He thinks even some hardline conservatives realize there are only five months left in the fiscal year, so this might not be the best use of their pugnacious potential. Leadership can promise diehards that major issues will come to the fore later, and they're likely to move mountains to convince Trump not to interfere or threaten a veto of any potential compromise, either. In fact many observers seem to think Trump's all bluster here—that he'll back down and let cool heads prevail.
But Trump is also a notoriously unpredictable and a-strategic wingnut. "I know what they're fighting about on the Hill, but what I don't know is what the president is truly not willing to back down on," Bell said. "Until we get a better sense, probably by Monday or Tuesday, of what the president is really willing to accept," we won't really know what the actual risk of a shutdown is.
Even if things work out next week, and a compromise is reached that keeps Uncle Sam fed for five more months, all of these issues will just pop up again in the early fall, when the fight over the 2018 budget begins.
"This is an overture," Bell concluded. "The opera is really [fiscal year 2018.] That's when the real confrontation and conflict will come."
Follow Mark Hay on Twitter.