Justin Ford-USA TODAY Sports
This was supposed to be the Year of the Freshman in college basketball, thanks to an incoming recruiting class that was widely considered to be the deepest and most talented of the past decade. Markelle Fultz and Dennis Smith Jr. were coming to revive struggling programs at Washington and NC State; Lonzo Ball, Jayson Tatum, Josh Jackson, De'Aaron Fox, and Malik Monk were respectively bolstering traditional powers UCLA, Duke, Kansas, and Kentucky. For the second time in three seasons, it looked as though a one-and-done star would help lead his school to a national title.
That was then.
For the fourth time in nine years, the Final Four likely will feature zero one-and-done players, depending on whether bench players Zach Collins of Gonzaga and Tony Bradley of North Carolina return to school. If that seems odd or counterintuitive—don't the top NBA draft prospects tend to make their college teams elite, even for a single season?—well, guess again.
Read More: South Carolina's Maik Kotsar Is This Final Four's Most Unlikely Participant
Actually, don't guess. Just look:
Believe it or not, only four top-five NBA picks in two separate drafts have reached the Final Four since 2009. This year, neither Collins nor Bradley will reach that level if they declare for the draft.
So what gives? The talent level among young college basketball players is arguably as high as it has been in recent memory, but the Final Four didn't follow suit. To make better sense of that, VICE Sports talked to many of the coaches and players who will be competing at University of Phoenix Stadium in Glendale, Arizona.
Their thoughts were interesting, and varied. First and foremost, no one believed that having one-and-dones makes it inherently less likely a team will make the Final Four. As the last decade has shown, there are many different ways to build a successful NCAA roster. "I don't think it's anything that can't happen," South Carolina coach Frank Martin told VICE Sports. "There were some (at the Final Four) last year, the year before. I don't think there's any set reason, it just kind of worked out that way (this season)."
North Carolina coach Roy Williams brought up Duke's 2015 squad—led by freshmen first-round NBA draft picks Jahlil Okafor, Justise Winslow, and Tyus Jones—as a team that proved one-and-dones can win it all. Kentucky's loaded 2012 title-winning team is yet another example: freshmen Anthony Davis and Michael Kidd-Gilchrist were selected No. 1 and No. 2 in the draft, respectively, and fellow frosh Marquis Teague was a late first-round selection.
Still, there are reasons why teams led by super-freshmen haven't always enjoyed the NCAA tournament success one might expect. Williams theorizes that urgency plays a major role.
"There's so many really good players, so many really good teams, that you want to be playing your best right at the end of the year, and you have a chance," he said during his Final Four press conference. "And I think that older guys understand how fleeting it is and how sudden the season is over with and perhaps they focus a little bit more on that part of it."
While discussing roster construction, Gonzaga's Mark Few brought up two words that help explain his program's success, and also that of many other squads lacking one-and-done stars: chemistry and connection. "You can do it through attracting the greatest talent out there or you can do it by getting good players and develop them and get them to play together," he said. "And that's always been our deal at (Gonzaga): we just try to get the best players we can; try to max out their development; and then really stress team chemistry and connection and playing together."
Basketball remains a team game, one in which everyone on the court has to work together. Cultivating those collective on-court instincts and habits takes time and repetition; even the most unselfish one-and-done player spends less than a year on campus before moving on.
"(Our) advantage is that we've been here," senior South Carolina guard Duane Notice said. "Guys are able to grow and get better each and every year. Not to be cliché, but seniors are put through the fire. We first came here initially and lost a lot of games. It helped mold our attitude and mold our work ethic.
"You're able to work on chemistry, able to know who you're playing with, who you're passing and getting the ball from on and off the floor. We know each other's families and treat each other like family because we are family."
His teammate, fellow senior Justin McKie, agreed.
"I think we have experience," McKie said. "Although we didn't have NCAA tournament experience, we have experience in tough games. Those guys, the younger guys, play some tough games, but it's in one season. We've kind of done it over time. I think it kind of builds basketball character."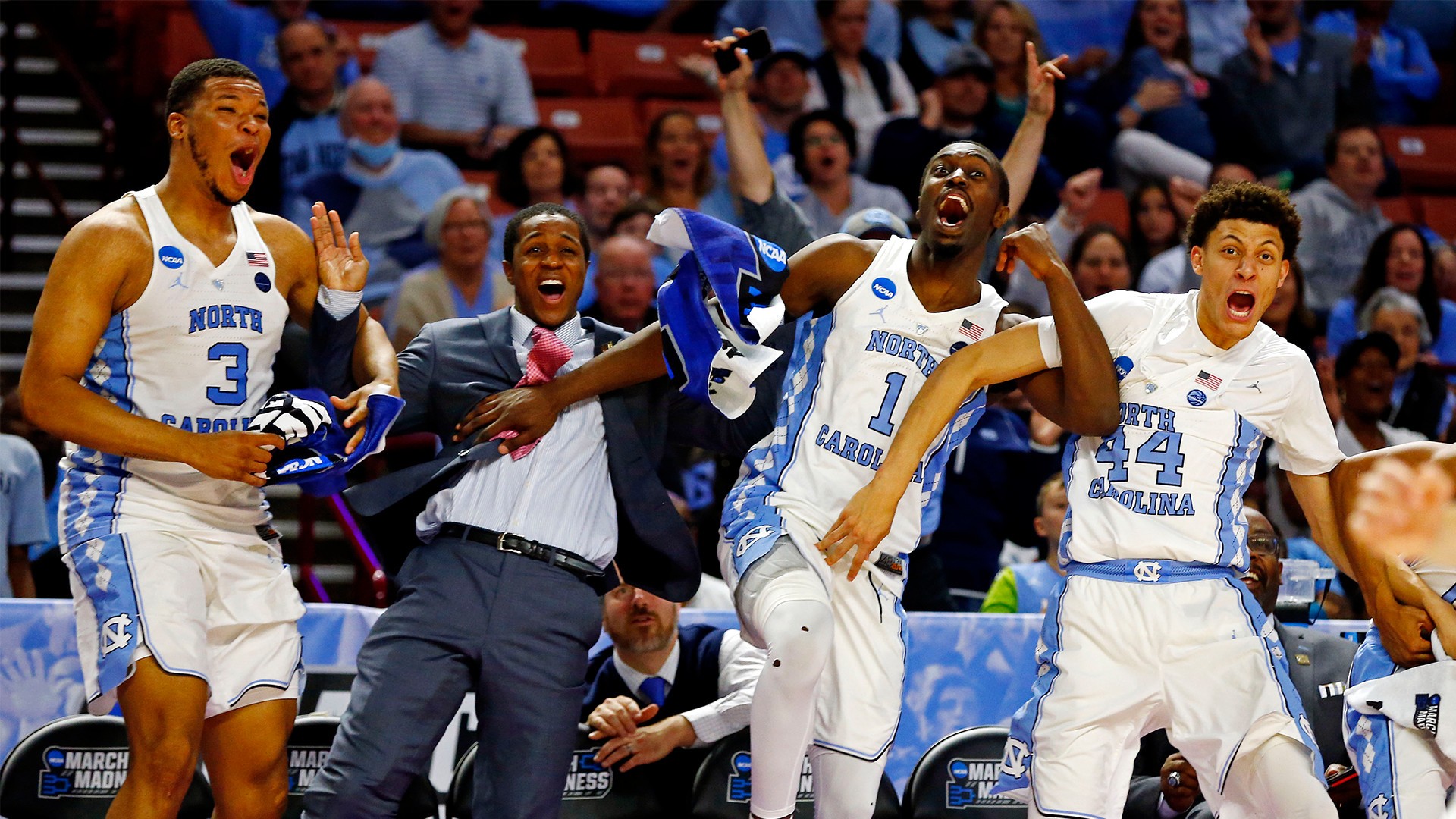 In the high-stakes, higher-emotion, single-elimination NCAA tournament, seniors and experienced players have an advantage: they've seen just about every type of game situation before. Martin brought that up when discussing his team facing Kentucky and Duke, the latter of which South Carolina upset to reach the Sweet Sixteen.
"Winning and losing is predicated upon how you handle the emotion of the game," he said. "Younger guys tend to fluctuate their emotions, like relaxing with a lead or panicking with a deficit. Older guys manage those moments better. They don't overreact to the good or the bad. They just stay the course. So if there's an advantage, I think that's it."
Of course, experience alone doesn't trump talent. The four programs at this year's Final Four—Gonzaga, North Carolina, South Carolina, and Oregon—aren't exactly lacking for difference-makers. UNC's Justin Jackson, South Carolina's Sindarius Thornwell, Oregon's Dillon Brooks, and Gonzaga's Nigel Williams-Goss were all conference players of the year. All four schools recruit well, year in and year out. The formula for March Madness success, if there is one, is putting together a team with ability and experience. You need players who can really play, and who also play well together. One-and-dones are perfectly capable of both, but less likely to develop the latter. Sometimes, there's just no substitute for time itself.
As America's multi-billion-dollar college sports industry continues to weather intense scrutiny in court and in the press, is paying players inevitable? Check out VICE's "End of Amateurism" documentary segment on HBO this Friday, March 31 at 7:30pm and 11pm.