Uncle Jack Charles is an Australian legend: musician, veteran actor, raconteur, Aboriginal activist, but for a good part of his 73 years he has also been an addict, a thief and a regular in the prison system.
From Stolen Generation to busking, to film and theatre work, including his award winning one-man show JACK CHARLES V THE CROWN, Uncle Jack's life has been a celebration of defiance, performance and survival.
Tonight in Melbourne Uncle Jacks hosts a special event at the John Curtin Hotel to demonstrate support for Fremantle's decision to shift their Australia Day celebrations to January 28. Alongside radio announcer Namila Benson, Hiatus Kaiyote's front-woman Nai Palm, Quang Dinh, and guests from Arnhem Land Barra - West Wind, Jack hopes to raise awareness around the need to change Australia Day from a date that causes so much pain and sorrow for our Indigenous Community to a date that is inclusive for all Australians.
Uncle Jack paid us a visit to chat about his amazing life and play some songs.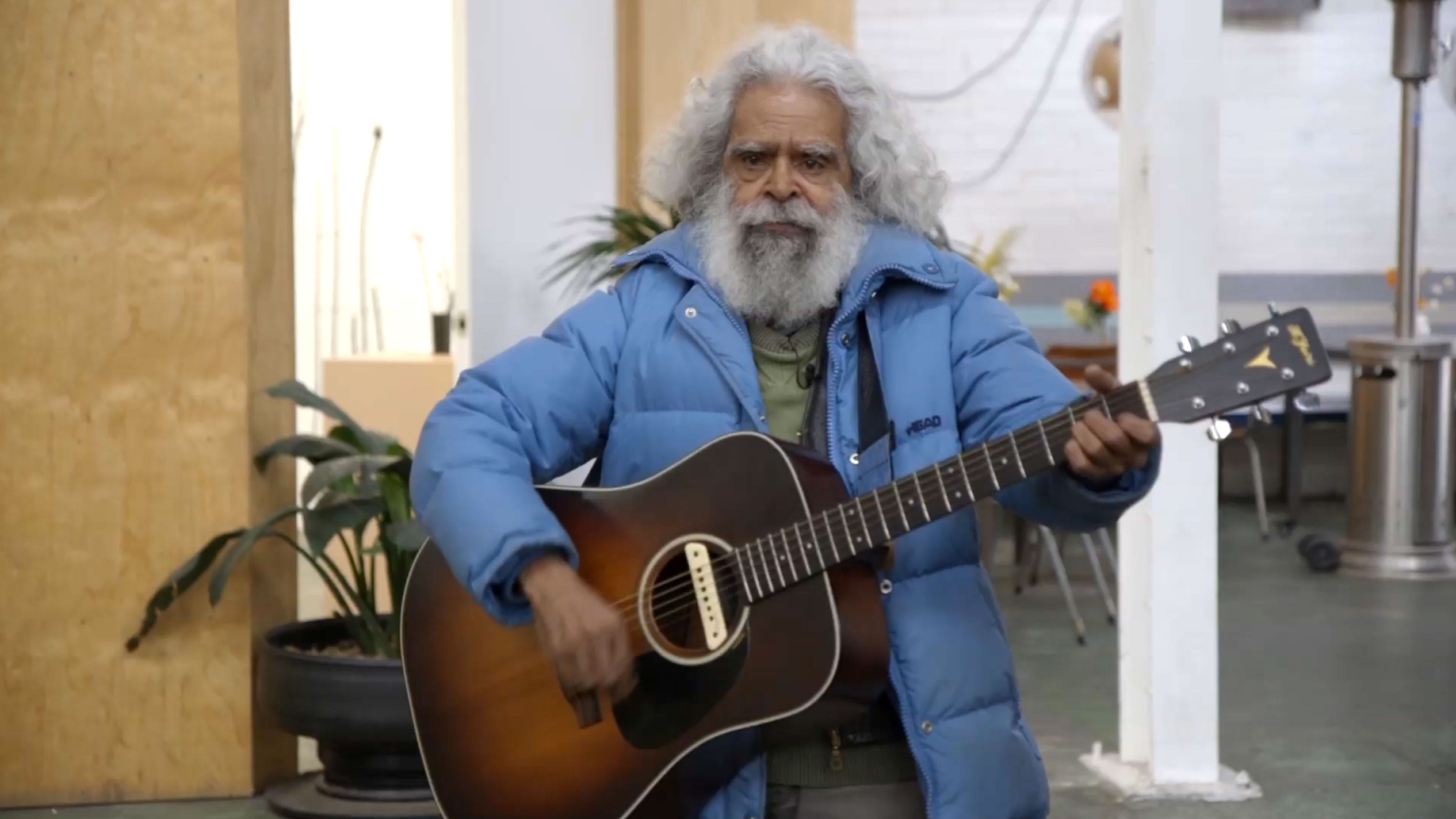 'A Salute to Freo - Change the date' - Jan 28 at John Curtin Hotel, Melbourne.