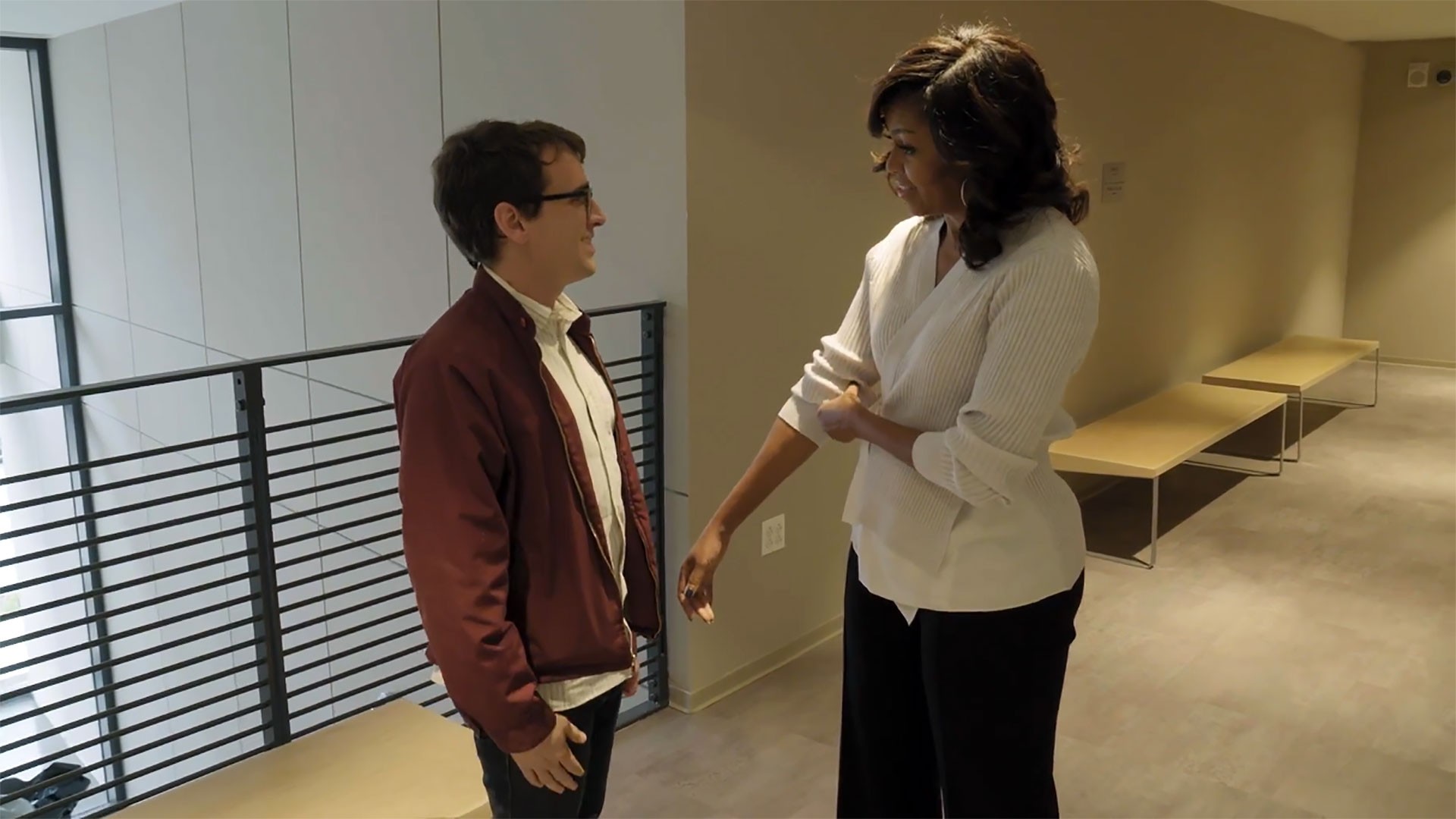 After spending time with senior citizens, Trump supporters, and college freshmen, BALLS DEEP host Thomas Morton heads off to our nation's capital to see what life is like for some government staffers on the season two finale of his VICELAND show. While there, Morton brushes shoulders with First Lady Michelle Obama, who reveals that she's a huge fan of the show.
On this episode, Morton embeds with Joining Forces, a special task force aimed to help solve the issue of veterans' homelessness nationwide. He meets veterans in the program and helps one—Wendell Banks—prepare to introduce the first lady at a White House Summit talk.
Check out the trailer above and be sure to catch the full episode airing Thursday, December 29 on VICELAND.