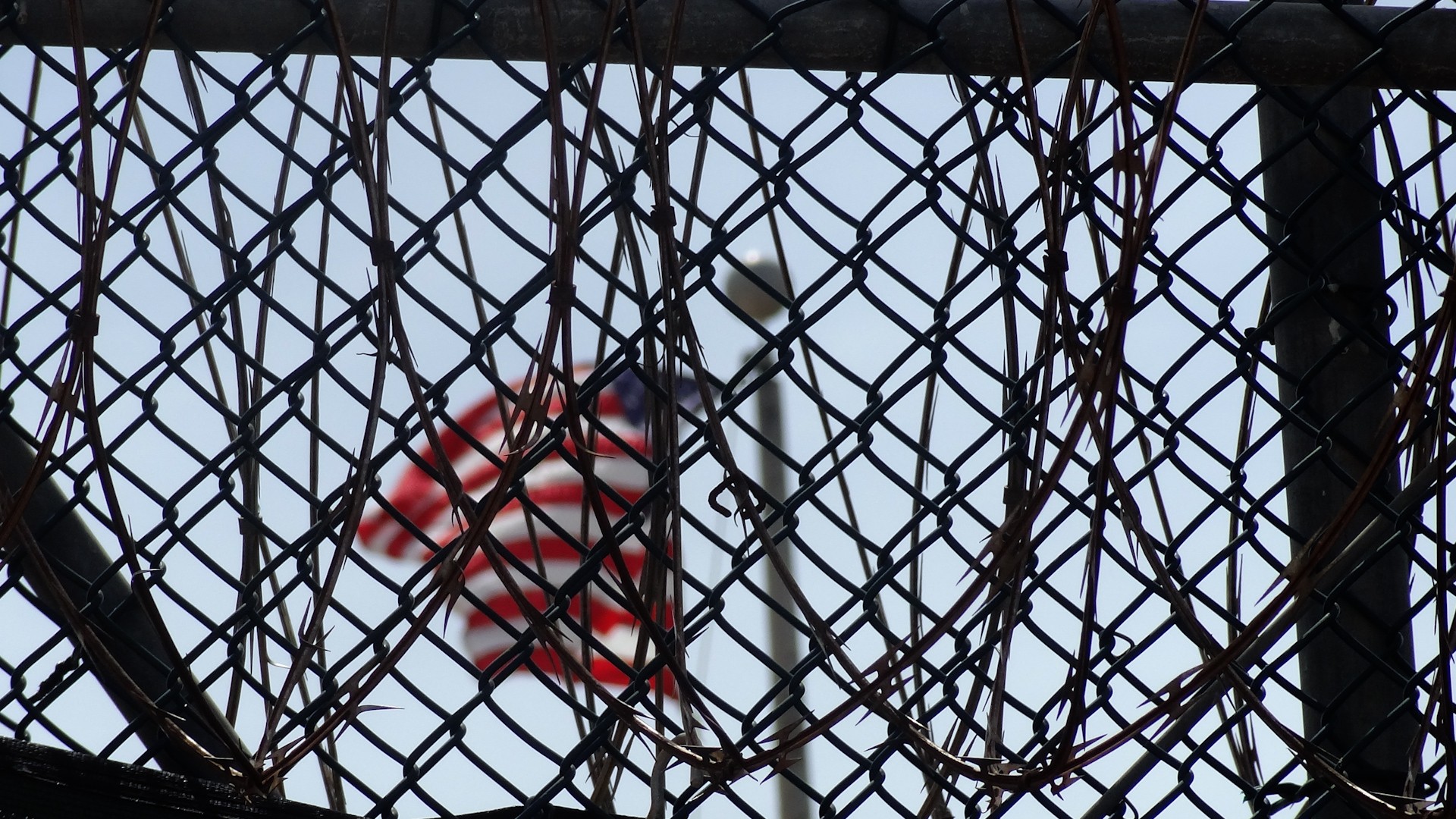 PTSD remains a prevalent problem for men and women returning home from war zones around the world, but it can also affect US troops serving as guards and medics in highly dangerous situations—including those deployed to Guantánamo Bay.
Retired Navy officer Andrew Turner said he was deployed to the detention center in 2009 with instructions to serve on the highly classified Task Force Platinum (TFP) unit. As a TFP guard, Turner was tasked with handling the prison's most dangerous inmates and terror suspects.
"Typically, around the detention camps, it wasn't uncommon for urine to be thrown. It wasn't uncommon for feces and food to get thrown," Turner told VICE News. "Verbal abuse was pretty common. Being called every name imaginable in multiple languages throughout all those camps, that kind of just tears people down. You just didn't know what was coming around that next corner."
In addition to the severe verbal abuse, Turner crushed and lost use of his hand in a prisoner altercation just two weeks into his deployment. He now suffers from PTSD as a result.
"I know there's a lot of guys and girls out there that I served with… that served at Guantánamo before me, that have come after, that probably aren't really sure about talking about being broken in some way," Turner said. "I don't want them to be afraid."
Military officials have stayed tight-lipped about the links between PTSD and those who serve at Gitmo, but VICE News obtained a report from the Army Institute of Public Health that supports the claims that serving at the detention center does take a major psychological toll on troops. It found that of the troops affected, many blame a lack of training as a direct cause.
You can read Jason Leopold's full report on VICE News and watch an all new episode of VICE News Tonight on HBO tonight at 7:30 PM.