Photo by
artubr
/ Flickr CC License
It's expensive to be a gamer these days. We don't mean the cost of the system, controllers, or specially outfitted PCs. Hell, we're not even talking about the price of the games themselves, although those aren't too cheap either.
In-game purchases themselves can really put a strain on gamer's wallets. Sure, you could theoretically make a living in e-sports competitions or by livestreaming on YouTube or Twitch. But even then, a lot of those pro gamers had to spend a fair bit of money to get their characters battle ready.
So how much can it all cost? Our contributor Marcel Thee spoke with some hardcore gamers to figure out how much of their paychecks go to in-game purchases. What's it cost to own that ultimate weapon, or the most customized avatar? Here's what he learned.
RANDY, 32, PROFESSIONAL PHOTOGRAPHER AND VIDEOGRAPHER
VICE: What's the one game that get you spend the most money?
Randy: Counter-Strike: Global Offensive. How much money have you spent for this game?
Hmmm… around Rp 5 million ($350 USD). What did you spend that much money on?
For the appearance of my characters. That makes me proud. Oh, so what is the most expensive cosmetic upgrade you've ever bought in the game?
I bought a knife and gloves. Those are the most expensive items I've bought. How much does each of them cost?
If you buy the complete set, almost every weaponry item and special mission costs around Rp 100,000 ($7 USD) to a bit over Rp 1 million ($70 USD). Did you ever get into trouble for purchasing them too often?
Yes, my family complained about it. My wife found out in the end, because I made too many transactions and they popped up on the credit card bills. What's your take on the pay-to-win trends in gaming?
Sometimes I feel fooled, but it depends on the person's character. For example, I always want the complete sets. Considering all that, do you plan on stopping?
It's been 11 months since the last time I played the game.
DICKY ASDO, 25, BUSINESSMAN
VICE: What game had you spend the most money?
Dicky: RF (Rising Force) Classic Indonesia.
How much did you spend for the game?
Around Rp 500 million ($35,000) for RF Classic Indonesia. Whoa. Why would you spend that much for a game?
Because gaming is my passion, and I'm very competitive [laughs]. What do you like about playing RF Classic Indonesia?
The gameplay and the pay-to-win system. What did you spend all that money for?
Weapons, armor, money, nations, etc. It costs about Rp 10 million ($745 USD) for every item. What's the most expensive item you've ever bought?
The most expensive item I've ever bought is [the weapon] Intense Hora Akeron +6, it cost me around Rp 72 million ($5,042 USD). Is it so important that you need to own it in the game?
It's very significant and it made me the only one on my server who has it. I can press one button and another nation die right away! Do you have any regrets?
I regret when I bought characters for my friends, and then those characters got hacked. Did you ever get in trouble for your transactions?
Yes, I have purchased an illegal item from a cheater and so the item was taken away. So far I didn't get into any personal problems because my wife is OK with my hobby. That's better than me spending my time on useless things. What's your take on the pay-to-win system?
So far the conflict is the expensive price to get the item that I want. Are you going to keep playing and buying?
Yes. Because gamers never die! [laughs].
VICE: What's the one game that you spent most money on?
Yudha: Clash of Clans, and Mobile Legends and AOV (Arena of Valor). How much money in total did you spend on the game?
For Clash of Clans, around Rp 50 million ($3,500 USD). For other games, perhaps only Rp 5 million for each because they're relatively new. What do you frequently buy or upgrade?
Mostly I buy characters, and cosmetic upgrades. But I like upgrading characters because characters are more expensive, and they have a range of abilities I can choose from and they can help us win battles. Any regrets so far?
Nope. Do you remember your most expensive purchase?
Nope. But I'm pretty sure it was characters in Mobile Legends, because each would costing up to Rp 200,000 ($14 USD) and I've bought so many of them. Do you ever get in trouble for that?
No, because I know my limits. It's fine as long as I don't go overboard.
TOMMY NUGRAHA, 27, BUSINESSMAN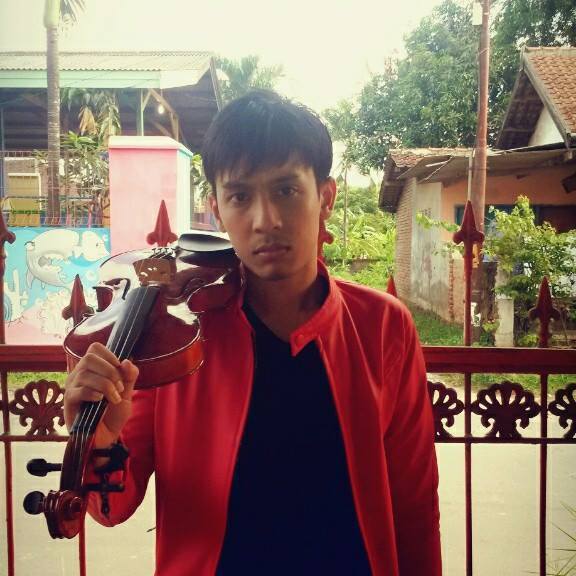 VICE: What's the one game you spend the most money on?
Tommy: Rising Force online. Back in 2007, I spent so much, around Rp 3-5 million ($210-350 USD) for necessary items and premium services. But I broke even, from selling characters and equipment, gold, et cetera.
What do you like most about this game?
It's the open PK (Player Killing) feature, it's a lot of fun.
What upgrades have you bought?
Different kinds. I don't only play one, two, or three games. I play lots of games. There's a game where I spend Rp 500,000 ($35 USD); there's a game where I spend Rp 2 million ($140 USD); there's also one where I spend Rp 3 million ($210 USD). What made it worth it?
I would spend that much because it's my hobby. It feels so good when I kill people in the game [laughs]. But we can gain money from that as well. It depends on the experience and the game. What's your favorite purchase?
I really like buying costumes. Sometimes I get bored because the characters look average. Do you ever get in trouble for this hobby?
Not financially. My parents know. They initially disapproved but now they understand.
What's your take on pay-to-win?
Pay-to-win is the one thing I hate about games from 2012 and later. Because on-average game publishers get greedy these days. For that kind of game, I would just play for a bit and then I would sell the characters and get pretty good money.
What's your most expensive purchase?
I bought a character on an online game with Rp 7 million ($490 USD) worth of ghostring cards on Ragnarok Online. But I sold it back for Rp 11 million ($770 USD).