Ariana Grande photo via Universal / Jessica Pratt photo by Guillame Belvez
Every week, the Noisey staff puts together a list of the best and most important albums, mixtapes, and EPs from the past seven days. Sometimes it includes projects we've written about on the site already; sometimes it's just made up of great records that we want everyone to hear, but never got the chance to write about. The result is neither comprehensive nor fair. We hope it helps.
Ariana Grande: thank u, next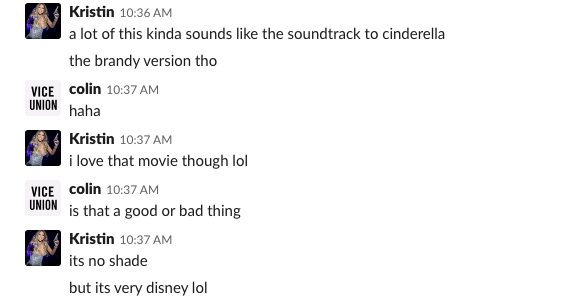 Jozef Van Wissem and Jim Jarmusch: An Attempt to Draw Aside the Veil
The experimental lutenist Jozef Van Wissem and film director and musician Jim Jarmusch have been making music together for the better part of the decade now, and over their time together they've learned how to really make you feel empty inside. The music they make is sparse, but crushing drone pieces out of slow-moving lute melodies and acrid, smoky feedback that Jarmusch wrings from electric guitars. On their new record, An Attempt to Draw Aside the Veil, they again work in stark, oppressive monochromes. The seven pieces crawl through wastelands and emotional wreckage, occasionally allowing Van Wissem's lute melodies to creep up through cracks in the concrete, like nature trying to reclaim what we destroyed. — Colin Joyce
CJ Boyd: Kin Ships
There are 51 songs on CJ Boyd's Kin Ships, one for each of the states he's played in over a decade-long trip across the country he's called "the InfiniTour." Every song is a cover of a band from a different state, with the caveat that to choose a song Boyd had to have shared a bill with the act over his years of travel. There was also the added wrinkle that the song must be recorded entirely in the state where the song was from, while Boyd was out on the tour, which led to some strange, improvised recording situations. There's a slow, droning version of Dirty Projectors song tracked in a grain silo in Buffalo, an existential ballad recorded in an A&W parking lot in Wyoming, and a meandering bass-led instrumental recorded in a bathroom at a Travel Plaza off I-95 in Delaware. As such, it's a travelogue of his time on the road—a moving depiction of his time criss-crossing the country, with arrangements and instrumentation as movingly gnarled as the journey. — Colin Joyce, " This Songwriter Traced America By Recording a Song in Every State "
Black Dresses: THANK YOU
The Toronto-based duo Black Dresses—responsible for one of the most spiritually crushing debuts of 2018—return this week with more anthems screamed at death's doorstep. THANK YOU return to the emetic, scab-peeling noise they've made their name on, over which they chant and squelch out tales of apocalypsis, injustice, and suicidal ideation (A telling lyric from "WATER," a song that wishes death upon those destroying the environment: "I don't know what it's gonna look like / I just know nothing's going to be alright"). It's heavy stuff, and when a record present such a scarred-up facade it's easy to hear only the darkness in it. But as they say explicitly on "DEATH/BAD GIRL," that isn't all they're concerned about: "I'm glad we're in the struggle together / But I wish we didn't have to define ourselves by the struggle at all."
Part of what makes THANK YOU so striking, is that there's also this paradoxical perseverance at the core of it. Even as the world crumbles around Devi and Rook—the band's two members—they're still here, somehow, surveying the wreckage and laughing at the absurdity of all the dark shit that surrounds them. On "Look Away," which features some of the record's most colorful melodies and also its most upsetting screams, there's a line that underscores the spirit of this thing "NEVER BEEN THE TYPE TO GIVE UP / I WANNA BE HERE TO GIVE A FUCK." So together they crawl ahead through the heavy shit, one day at a time.
Various Artists: BIZAARBAZAAR #02
Selwa Abd—a producer and DJ who works as Bergsonist—is the driving force behind BIZAARBAZAAR, a blog and label that functions as a crucial hub for the experimenters in electronic music, both in New York and around the globe. The second BIZAARBAZAAR comp collects new works from a number of producers in that general orbit, presenting a snapshot of the sonic diversity of the underground. It's pretty all over the place—vaulting from hallucinatory sound poetry (AGF's "QI'RA") to noise tracks made from television preachers (Bob Bellerue's "Full Armor of God") to technoid mutations (Gaul Plus' "World Diva") to jittery drum explorations (Speaker Music's "Rhythmanalysis") and a whole lot of other universes in the course of its 40 tracks. But the collected composers here are united in their adventurousness, which is always a treat in a big compilation—even when you see a name you recognize (like noisy techno tripper Via App or the blunt beatmaker King Vision Ultra) you can't know exactly what to expect. Each track's a surprise and a joy.
Jessica Pratt: Quiet Signs
Jessica Pratt has always made the most out of subtlety, not needing more than her arresting warble and sparse arrangements to make some of the most memorable folk of the last decade. Her latest, Quiet Signs, is as much of a leap forward as something this welcomely patient can be. Songs like lead single "This Time Around" rank as her most affecting, especially as she sings, "I don't wanna find that I've been / marching under the crueler side of the fight / It makes me want to cry." Other tracks like "Here My Love" boast understated harmonies that settle beneath her voice and guitar and it's these simple, low-key flourishes that make the record one of 2019's best. — Josh Terry
Cass McCombs: Tip of the Sphere
Born out of improvisation and unconventionally poetic, Tip of the Sphere—McCombs's ninth album and first since 2016's Mangy Love—resists easy interpretation. It is the work of a man who reads the Bhagavad Gita, spends lots of time thinking about Walmart, and treats the Gold Rush like a biblical creation story. Characters shuffle in and out of McCombs's throat, as they always have—solipsists, mystics, idealists. And with the exception of the stark, almost industrial-sounding "American Canyon Sutra," it is an inviting record, full of slide fills and open chords. But there's an apocalyptic hum behind it, whether McCombs is drawling "Help me Armageddon!" on "Sleeping Volcanoes" or asking "Who are all these people?" on "Tying Up Loose Ends." It's a record for the end of the world, albeit one that sounds like it could have been made at any point in the last half-century, with its country inflections, floating melodies, and psychedelic digressions. —Alex Robert Ross, " The Walmart Mysticism of Cass McCombs"
Lunaria: Mist and Light
The Spanish musician Lunaria makes electronic instrumentals in the long dewy-eyed tradition of synthesists like Steve Roach. His pieces are long, sweeping, and dramatic, with titles like All Is Dream, Ascenscion Now, and Water Mind. This new tape, Mist and Light, is firmly in the same lane, offering four lengthy pieces full of water sounds and lilting synth lines meant to evoke and explain the half-light of the liminal space between wake and sleep. It's peaceful and mystic music, seemingly tailormade for hungover Sunday mornings when the light's peeking through through the blinds just a little too brightly and the world feels a little too loud. Lay on your couch, let your head spin, and zone away. — Colin Joyce
Angel Bat Dawid: The Oracle
Part of Chicago's thriving and staggeringly diverse jazz community has recently gotten in the national spotlight thanks to the stellar run of label International Anthem. Just recently, they've put out stellar releases by jazz drum virtuoso turned hip-hop beatmaker Makaya McCraven, cumbia-inspired jazz rockers Dos Santos, and others. Now, with The Oracle the first official full-length from claretist, singer, and improvised music mainstay Angel Bat Dawid, the label's streak is more than intact. Bat Dawid, who performed nearly every instrument her as well as recorded and overdubbed mostly via her cell phone, patiently renders a collection of spiritually and socially uplifting jazz. She interpolates Margaret Burroughs' 1963 poem of the same name on "What Should I Tell My Children Who Are Black?" and elsewhere, the 15-minute "Cape Town" take the form of an unwinding jam session with the help of drummer Asher Simiso Gamedze. While the eight tracks unfold in entirely different ways, Bat Dawid's obvious devotion to the musical form and appreciation for her city's musical history shine through. — Josh Terry