Vanessa is upset, and rightfully so. We'd been waiting for almost 20 minutes outside the studio on West Minister Road in Kingston, Jamaica and our sweaty faces were a reminder that the sun nor time was on our side. We were getting impatient. She begins to complain suggesting to her manager that we just go to another studio altogether if this one wasn't prepared to have us at the scheduled time. Vanessa suddenly takes a beat deciding to take refuge in an air-conditioned van to cool off in both ways. "How I used to behave, my head was hot. If you say something to me that I don't like, the response that I will give, you will just hate me instantly. I've learned to understand [and say to myself] 'Vanessa, instead of you walking that road, because it['s] wrong, you go the other road'," she would later tell me. She's a changed woman and had come a long way from the person she once was. Now she's ready to reintroduce herself to the world.
If you're unfamiliar with Vanessa Bling, you may remember the moment Cardi B announced her engagement with Offset via Instagram. The Bodak Yellow artist used Vanessa's 2011 track, "Everything Fi Hold Him" in the background as her new gaudy ring glittered on her finger. If you're already familiar with Vanessa, then you're bound to remember her foray into the dancehall scene. However, after making music on and off since 2011, she has a brand new look, a recently dropped album, and an unexpected sound. "I've been through a lot and I always tell people that I regret nothing [in] my life," she says. Vanessa is an artist who refuses to be bound by the circumstances of her past. Music has saved her before and she's counting on it to save her again but not without ensuring she's being mindful of where she came from.
Vanessa Bling was born Vawnessa Saddler on February 19, 1991 in Unity District, a neighbourhood nestled way up in Jamaica's rural hills of St. Andrew. She was born with one other brother and was always in church. Because of this, she was well known for her vocal capabilities and decided to pursue music further by joining the Oberlin High School choir. She ended up landing an audition on a talent search television program, Digicel Rising Stars, and in 2007, was able to lay her vocals on a track as a feature artist. On a Twin of Twins gospel reggae record called "Only God Knows", a younger, 16-year-old Vanessa can be seen and heard in a lo-fi video under the moniker Va-Ness. Her life changed three years later.
In 2010 she cemented herself as one to lookout because of the newest change in her career. Earlier that year, by way of a friend of a friend, she would meet the man who would have a massive influence over her life. "Introducing Vanessa Bling, as Gaza Slim," the self-proclaimed world boss, Vybz Kartel, belted on the "One Man" record. At 20 years old, the artist was part of Kartel's then-new collective of budding dancehall talent, Portmore Empire, which included his protégés Tommy Lee and Popcaan. The artist was extremely loyal to her mentor even getting his name inked on her shoulder, but that all collided the following year when Vybz Kartel was convicted of murder.
The court case was one that garnered a lot of attention which put an unwanted spotlight on the dancehall starlet. She would be charged with conspiracy but, because the case was set to be appealed, the charges were ultimately dropped in 2014. A new chance meant Vanessa could approach things differently and that's exactly what she intended to do.
Now, she's clicking away at her cell phone, the tips of her acrylics tapping away at the screen. We are finally in a backroom in the studio seated in a pleasantly cooler room. Smiling, she says, "Until this day I've been busy working on the [EP], working on singles so, it feels great to come back new and fresh on the scene and [give] them something that they don't expect of me." Vanessa isn't incorrect. Having heard her new EP, Still Standing, it's a completely different sonic trajectory than what her fans are used to. "I'm not the type of artist that puts myself in a box and limit myself and say 'Okay, you have to do this'. No," she says firmly. Still Standing is a stark contrast from the raw and raunchy sounds and lyrical content that take up the artist's early catalogue. Her new EP is a G-rated, amalgamation of different sounds of the Black diaspora. There are reggae-inspired records like "Bad Mon", which likens Rihanna's "Man Down" and "Freedom", "What To Do" that has a production structure similar to the ones found in Afrobeat and of course she flirts with her dancehall roots with the "10 Bags" record, a 2018 production flip of the Bookshelf riddim.
Still Standing also affords her fans to hear her voice in songs with contrasting moods. Records like "Bad Mon" show off the artist's vocal ability where the light and upbeat "What To Do" shows that she can create a cheerier song that doesn't undermine her range. According to Vanessa, pivoting to making music that had appeal beyond her locale was always the plan while she was under the mentorship of Kartel. "That is something that he always wanted for me because he always say, 'Vanessa, you's an international star'," she tells me. "Look at it: Rihanna is from Barbados and she [came and did it], Nicki Minaj is from Trinidad and she [did] it, but I want to be that girl from Jamaica that [came] and dominate[d] the business well."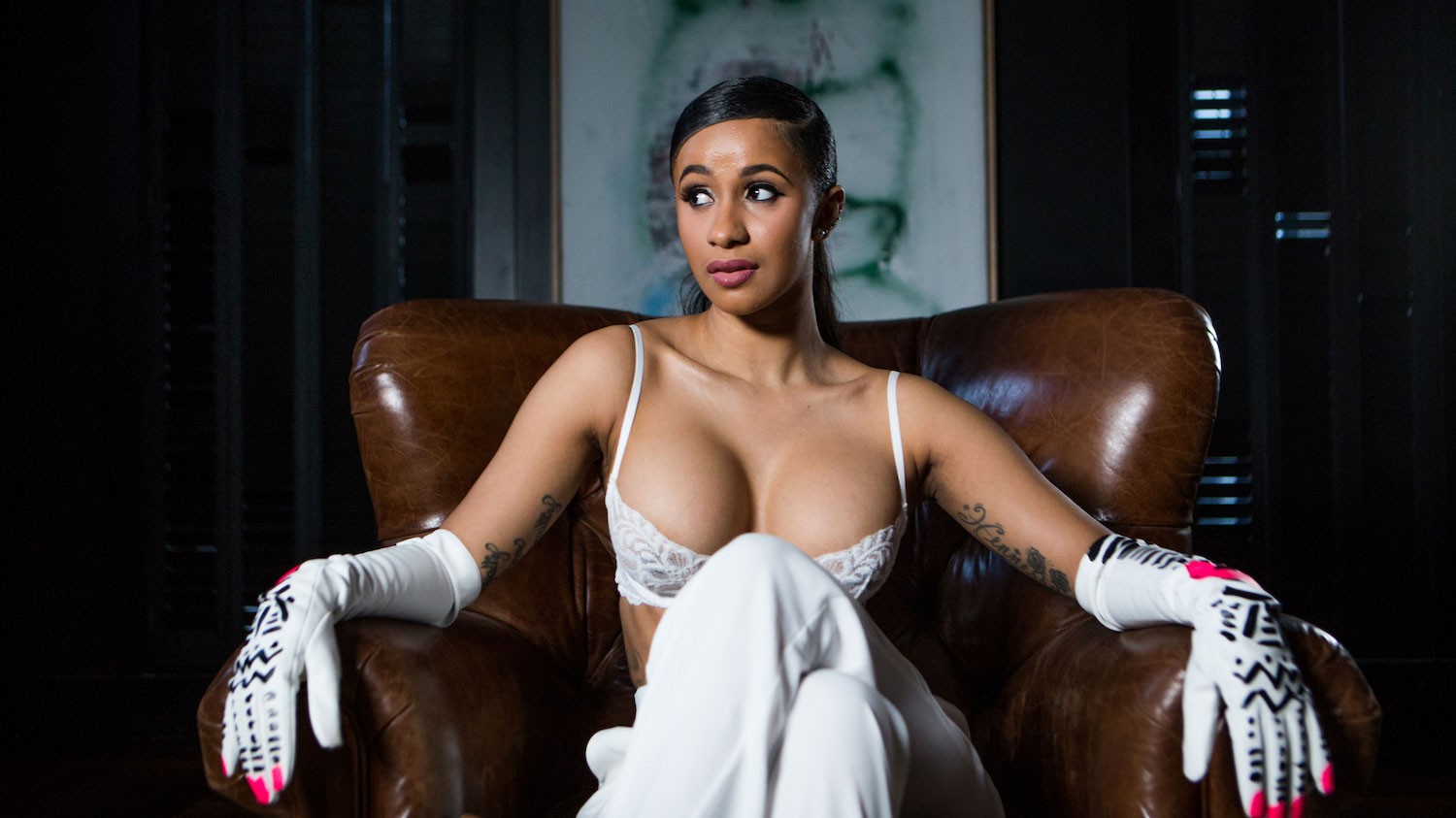 It's an understatement to say that the artist has come a long way and according to her all the events that transpired served a purpose. Suffice to say, Vanessa's story is of one of perseverance against all odds. In between the time that she was charged and her case was dropped, she had to report to Lawrence Tavern Police Station everyday between the hours of 8 AM to 2 PM. She reclines into her seat and tells me about an instance when she was on her way to report and a looming storm made her feel defeated. "The rain was pouring and everything was like," she moves her hands wildly, "Tree and everything! Everything coming out and I was like, 'Damn, I really have to go report?' and my mom was like, 'Come Vanessa'. We run into rain [with] no car. We [were] running round cause we can't let two o'clock reach and we don't go there." Even in the midst of her most difficult moments, Vanessa still pushes through. A quality that would be instrumental in allowing her to achieve her all of her aspirations.
The term redemption is one that has been rearing its head frequently. Particularly with all the conversations happening about who is and isn't worthy of redemption, but also about its transformative qualities and what people make of their second chances. For Vanessa, the second chance is also the last chance for her to prove herself and what she's able to do. She speaks very candidly about what her own expectations are: obtaining a Grammy, going to award shows and charting on the Billboard and luckily for her she can tick one off the list. Three weeks after being released, Vanessa's project debuted number nine on the Reggae Album chart; proof that her labours haven't gone in vain.
Still Standing perfectly encapsulates Vanessa, both as an artist and as an individual. She's an artist who has gone through a fair share of ordeals and now more than ever she wants to people to remember her the way she was introduced to them: through her music.
Sharine still scream-sings "Anything A Anything" extremely loud. Follow her on Twitter.
This article originally appeared on Noisey CA.