Getty Images
President Donald Trump stepped up his defense of the Saudi regime Tuesday — just as grisly new reports emerged of the alleged torture and killing of journalist Jamal Khashoggi inside the Saudi consulate in Istanbul earlier this month.
"I think we have to find out what happened first," Trump told AP when asked about the alleged murder. "Here we go again with, you know: you're guilty until proven innocent," he added. "I don't like that. We just went through that with Justice Kavanaugh. And he was innocent all the way."
Trump's comment came hours after Secretary of State Mike Pompeo held crisis meetings with King Salman and his son Crown Prince Mohammed bin Salman in the Saudi capital Riyadh.
Before leaving the Kingdom Wednesday bound for Istanbul to meet Turkish President Recep Tayyip Erdogan, Pompeo told reporters that Prince Mohammed and his father had "made a commitment to hold anyone connected to any wrongdoing that may be found accountable for that, whether they are a senior officer or official."
According to Turkish officials, Prince Mohammed ordered the alleged assassination.
Pressure on Saudi Arabia increased Wednesday as new reports emerged on Khashoggi's reported death after he entered the embassy on Oct. 2.
Turkish authorities claim they have audio recordings of the killing, and several media outlets published reports Wednesday purporting to reveal the tapes' content.
The Wall Street Journal, citing Turkish officials, said the audio reveals Khashoggi was beaten, drugged and killed in the presence of Saudi Consul General Mohammed al-Otaibi. The newspaper reported that a Saudi forensic official, identified as Salah al-Tubaigy, can be heard telling others present that they should put on earphones and listen to music while he cut up the body.
Similar claims were made by Middle East Eye, quoting a Turkish source, which reported that it took just seven minutes to kill Khashoggi and he was dismembered by al-Tubaigy on a study table while still alive.
Separately, the pro-government Turkish newspaper Yeni Safak published gruesome details based on the recordings, claiming Khashoggi's fingers were cut off before he was beheaded.
The report adds that al-Otaibi can be heard telling the alleged torturers: "Do this outside. You're going to get me in trouble."
Asked Wednesday if the audio tapes exist, Turkish Interior Minister Süleyman Soylu said: "All of them would be revealed during the court process."
Having completed a forensic search of the embassy, Turkish authorities are set to search al-Otaibi's residence Wednesday. The diplomat reportedly left Turkey hours after it was announced his residence would be searched.
The existence of tapes, which Turkey says it has shared with U.S. and Saudi officials, would make it almost impossible for Riyadh to deny knowledge of the killing.
Saudi Arabia said last week that claims made by Turkish officials that Prince Mohammed had sent an assassination squad of 15-men to kill Khashoggi were "baseless," but the regime has not commented on any claims since. Multiple U.S. media reports this week said the ruling Al Saud family was preparing to admit Khashoggi died inside the embassy and claim the death was an interrogation gone wrong.
The Daily Beast reported Wednesday that the Saudi regime had identified a two-star general who is new to intelligence work to be the fall guy for the death.
That explanation chimes with Trump's comments earlier this week that "rogue killers" may have been responsible — a claim he made after speaking to King Salman on the phone.
Saudi watchers believe Trump is unlikely to penalize Riyadh over the alleged murder of a permanent U.S. citizen as it could jeopardize a $110 billion arms deal with the Kingdom. The President also knows the Saudis could increase oil prices in retaliation to U.S. sanctions — a potential disaster before the midterms. Riyadh is also a key regional player in the White House push to rein in Iran.
According to The New York Times, $100 million promised to the Trump administration by Saudi Arabia for U.S. efforts to stabilize Syria landed in a government account Tuesday — the same day as Pompeo arrived in Riyadh.
READ: Turkish police say they have found evidence Khashoggi was killed in Saudi consulate
A Tuesday report by Yahoo News claimed that Jared Kushner is leveraging his close relationship with Prince Mohammed to maintain backchannel communications with Riyadh as the crisis develops.
However, Trump's wait-and-see approach is not appreciated by many U.S. lawmakers, including some Republicans. Sen. Lindsey Graham (R-S.C.) told Fox News Tuesday that Prince Mohammed "has to go," describing him as "a wrecking ball."
"He had this guy murdered in a consulate in Turkey, and to expect me to ignore it — I feel used and abused," Graham said.
Despite Trump's apparent indifference, many U.S. companies are distancing themselves from Saudi Arabia over the alleged death, with lobbying firm Glover Park Group announcing Tuesday it had ended its $150,000-a-month contract to represent the Saudi Embassy in Washington.
Several banks, financial institutions, media outlets and Silicon Valley giants had already moved to distance themselves from Saudi Arabia over the disappearance.
There's international blowback too, with IMF chief Christine Lagarde the latest in a long list of high-profile figures to drop out of a big Saudi investment conference known as "Davos in the Desert" scheduled for later this month.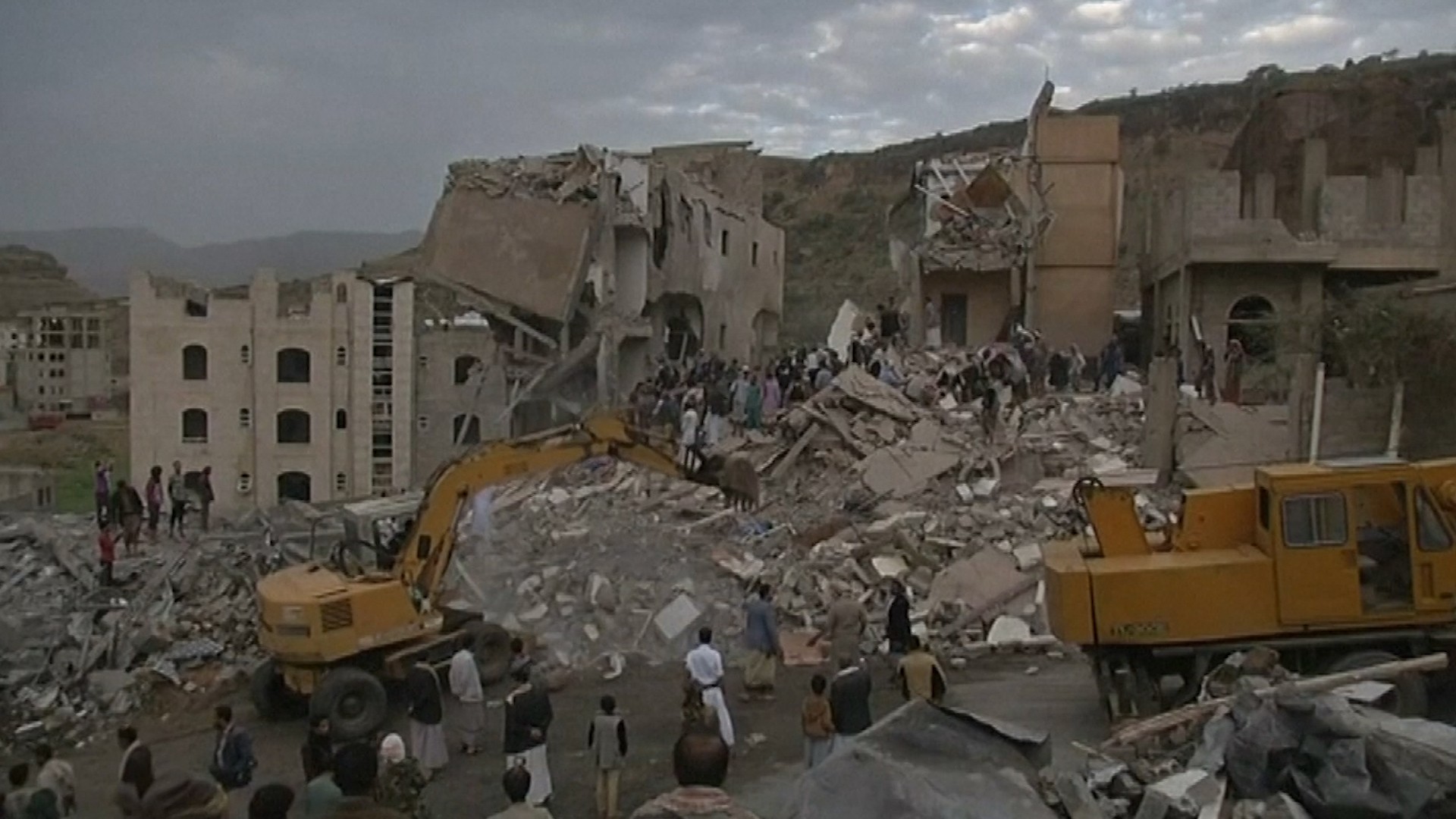 Cover image: Donald Trump talks to reporters before leaving the White House October 15, 2018 in Washington, DC. (Chip Somodevilla/Getty Images)