"You wanna know about the shitstorm?"
Preeti Mistry gets excited when I bring up The New York Times. In May, she was quoted in the paper in an article about Thomas Keller, the famed chef of Napa restaurant The French Laundry. He was a man Mistry admired in the early aughts, when she was just a scrappy culinary student at Le Cordon Bleu. "I left feeling like I just met Drake or something," she said of shaking his hand during a 2004 visit to his restaurant.
That was long before Mistry, now 41, found success of her own as a restaurateur; before she was a contestant on season six of Top Chef; before Anthony Bourdain devoted a segment on Parts Unknown to her Oakland, Calif. restaurant, Juhu Beach Club, a 45-seat eatery she describes as the union of "Indian spice and Oakland soul"; before she got a James Beard nomination.
Mistry—a queer, Indian, first-generation immigrant woman—has since become the avatar of a more outspoken, young, rebellious class of chefs who threaten the restaurant industry's historically white, straight, male-dominant guard. She's sought to broaden American notions of what Indian food can be while encouraging people to think critically about topics she's felt the food world tiptoes around, from race to class to gender. Resilience is a trait cardinal to her career, one that's admittedly been filled with setbacks.
Take her next battle: In late September, Mistry announced she'd be closing Juhu Beach Club. She was a month away from releasing The Juhu Beach Club Cookbook, based on the very restaurant she was about to shutter. The timing wasn't exactly great.
Given what she's weathered throughout her career, Mistry knows better than to still idolize a man like Keller.
"But now? [Mistry] views fine dining as disingenuous, built from a system steeped in oppression and hierarchy in which women, gays, and other minorities—whether customers or cooks—are not treated the same," reporter Kim Severson wrote of Mistry in the Times piece.
"It's essentially haute couture," Mistry told the Times of the fine dining movement Keller represented, "and we know haute couture appropriates from minorities and urban communities."
After this quote hit the press, Mistry spent the next few weeks doing damage control. She became the target of critics in powerful echelons of the media and restaurant industry. One was Christopher Kostow of Napa's Michelin-starred Restaurant at Meadowood. Kostow took to Instagram to express his disbelief at Mistry's suggestion that restaurant kitchens lacked sufficient parity. "There are few workplaces in the world as diverse as the kitchens and dining rooms of many of these restaurants," Kostow, who is white, wrote in the caption, paired with a photo of a man wearing Tevas and standing atop a literal soapbox.
READ MORE: This Indian Restaurant Is Secretly a Gay Bar
Mistry bit her tongue. Hard. She was suppressing a vital part of her character in doing so, she tells me one day in October: "I'm a fighter. If someone pushes me, I'm going to pummel them to the ground."
There's something a little too on-the-nose about Mistry having to deal with the criticism brought on by a white man standing on a soapbox: It's the clunkiest possible metaphor for the impediments Mistry has faced continually as an actor infiltrating the restaurant industry from its margins. Months after this incident, Kostow walks back on his words. "I've never met Preeti, but she frankly seems like a super cool lady," he explains to me over the phone when I ask how he feels now. "I'm not going to be a foil figure for someone to try to do their thing."
---
WATCH: The Underground World of Illegal Smokies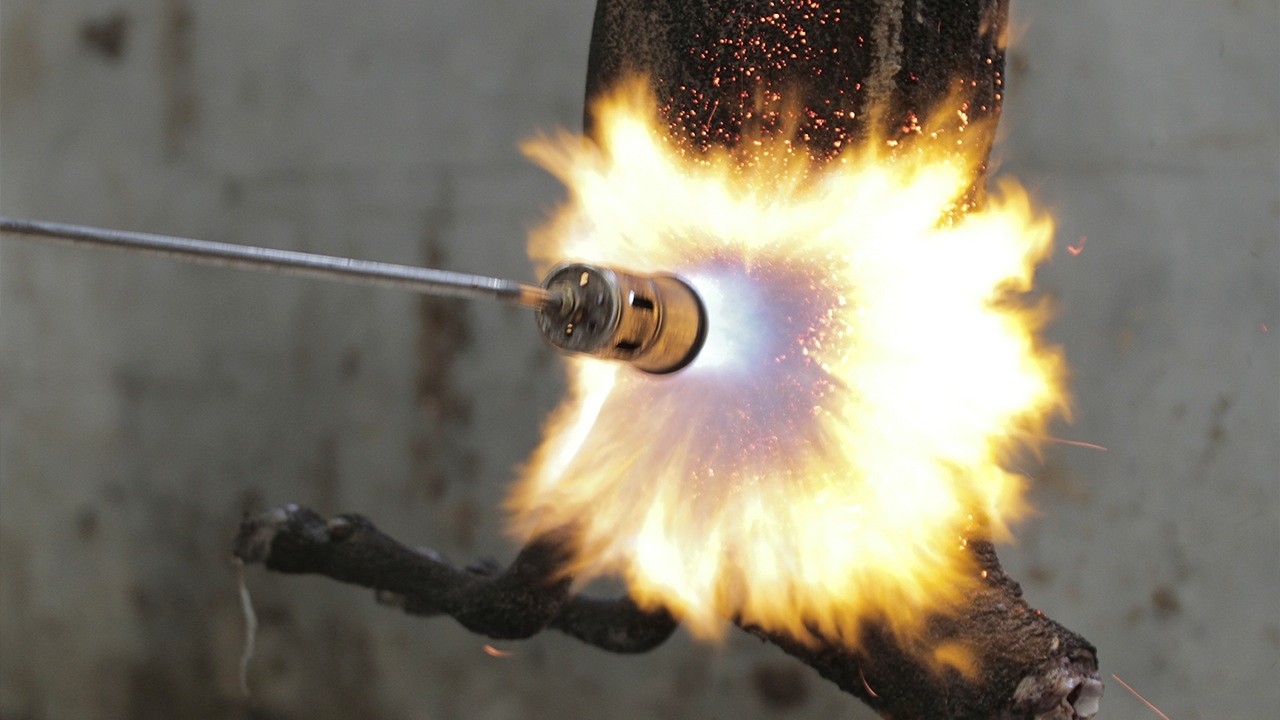 ---
Since she appeared on Top Chef in 2009, Mistry has functioned as a cult figure flirting with mainstream success. Because of the perceived radicalism of her ideas, Mistry's voice can sometimes get shoehorned as "unique," "necessary," or "important" within broader conversations in the restaurant industry, attached to qualifiers that imply her ideas will never exactly be embraced by the industry at large. Following the Keller incident, for example, she was astonished by the number of peers in the industry who reached out to her with comforting messages of support, but also weren't willing to publicly vouch for her.
"It was interesting how many white male straight male chefs chose to privately message me but not say anything publicly," she remembers. "There's so much fear of being on the wrong side." To the outside world, she saw herself positioned as a disruptor within the ecosystem she inhabits, not someone who simply belongs there.
On Top Chef, Mistry was eliminated after three episodes, for a middling pasta salad. "I suffered through several weeks of abject despair," she writes in her book, which is a cookbook-memoir hybrid. "But the old saw really is true: Failure is a necessary part of success."
Her defeat on the show made her feel like an impostor in spite of her pedigree. After graduating from Le Cordon Bleu, Mistry cut her teeth at Peter Gordon's Sugar Club in London, then moved back to San Francisco in 2004. Following a few fine dining jobs she'd rather not talk about ("Super bro culture, chefs would come in every day and start screaming at people for no reason, expletives, expletives, expletives, I was shit-scared the entire day," she remembers), she briefly dabbled in a catering service for Indian hors d'oeuvres for two years with her wife Ann Nadeau, but abandoned it because Nadeau grew exhausted. Mistry then landed a gig with Bon Appétit Management Company as Executive Chef at the de Young Museum in San Francisco and the Google headquarters in Mountain View.
"I'd like to see the myth of meritocracy be real in the restaurant industry," Mistry tells me. "This idea of a 'real chef' is a dude who is white with a goatee and a little chubby. Or they're Captain America John Besh," referencing the New Orleans chef whose empire collapsed after a thorough report last month surfaced numerous allegations of sexual misconduct within his restaurant group and by Besh himself. Mistry always thought Top Chef would change the public's perception of who gets to be called a real chef, and that's why they picked her; "they were checking a bunch of boxes," she figured, when they cast her. But she's dismayed that not much has changed.
Mistry spent several years after Top Chef trying to recuperate from the shame of losing. It's been a slow but spectacular recovery: Mistry opened Juhu Beach Club as a pop-up in 2010 in San Francisco and expanded it to a brick-and-mortar location in the Temescal neighborhood of north Oakland in 2013. Mistry first conceived Juhu Beach Club as an ode to Indian street eats and comfort foods you'd find from vendors on its eponymous beach in Mumbai, reimagined with a hint of suavity. They are "the hot dogs and funnel cakes of Indian cuisine," as she describes them, Indian convenience foods without the grime and disorder that working a food truck implies. "I'd call Juhu mid-range casual, a bang-it-out kind of restaurant."
READ MORE: Old Ladies in India Are the Best Cooks in the World
"In the Bay Area, all you could find were white-tablecloth, fancy-pants Indian restaurants catering to Westerners, for lack of a better word," Sarah Henry, Mistry's co-author for the book, explains. "There were [also] curry-and-sauce slop-shops, and there was not a lot in between." To Henry, Juhu Beach Club, its walls drenched in hot pink and pivoting around a charismatic personality like Mistry, emerged from this landscape as a beacon of hope: Mistry seemed like a breath of fresh air whose food had a modern, whimsical sensibility.
This playfulness manifests in dishes like Chumpchi's Channa, slow-braised chickpeas served alongside eggs and sausage and garnished with Straus Family Creamery yogurt (chumpchi is a Gujarati term of endearment, meaning "spoon"—Mistry uses it for her wife); deep-fried, sweet and sour Manchurian cauliflower; and pork dabeli pav, a clump of skinless pork belly slathered with a tamarind glaze and sandwiched between two buns.
In April of this year, Mistry pooled together enough money to open a second restaurant, Navi Kitchen, in Emeryville, and its menu is equally spirited; she describes Navi Kitchen as an "Indian pizzeria-café-wine bar."
"I'd like to see the myth of meritocracy be real in the restaurant industry."
"She was doing some pretty crazy shit right after she opened Juhu Beach Club," Luke Tsai, the former restaurant critic for the Oakland-based East Bay Express, tells me. He explains his affection for the Dosawaffle, a brunch menu staple that presses tangy dosa batter into the shape of a Belgian waffle. "Oakland isn't really known for its Indian restaurants. Most of the restaurants are more old school. They're run by immigrants and are very conservative in that sense. They're not going to try to do anything wacky. What I like about her food is that she clearly has the chops and the experience and the care to make really traditional Indian food. This is a person who wants to do right by her culture."
With Juhu Beach Club, Mistry had been trying to take her family's foods and reinterpret them through the prism of her own life. Her childhood was itinerant, and she was a perennial misfit wherever she went. She was born in Wembley, an enclave of London, in 1976, the youngest of three daughters to parents with roots in the western Indian state of Gujarat. She moved to Orlando when she was five, and then, at age ten, settled in Toledo, Ohio, where she again felt like an alien: a moody tomboy who wore oversized band t-shirts and baggy shorts that fell below her knees. Mistry was brown and visibly queer, and she found it impossible to pass for anything else. "I've always identified as masculine of center," she says. "All I wanted to do was play video games, watch television, or hang out with my friends." Mistry had a fraught relationship with her family's Indian food growing up. She rarely found herself in the kitchen as a kid, because she saw cooking as women's work. It was a chore as deadening as laundry, or doing dishes. Throughout the book, Mistry actively resists the trap of the rather pervasive narrative she finds befalls many female Indian chefs and food writers: The belief that they had first learned to cook from their mothers. It's a stereotype tethered to the idea that Indian cooking is a generational, gendered practice learned in adolescence, surely when you're standing by your mother's side and leaning over the stove.
"With this book, I strongly believe that there is a story that hasn't been told," Mistry tells me. "Everyone tries to force me into this thing that I learned to cook at my grandmother and mother's side. That's just not my story. At all."
She attributes the popularity of this narrative to the fact that India's greatest culinary exports to the United States were women like Madhur Jaffrey, the tiny octogenarian who is the doyenne of Indian cooking within the United States. In recalling a lively debate the two women had about this precise topic during the Food Network's Food and Wine Festival hosted by The Wall Street Journal last year, Mistry writes that Jaffrey is a woman who "reminisces about honest home cooking by Indian mothers and grandmothers that may be lost in translation to a new generation of Indian food lovers."
"It's invalidating of a person's professionalism," Mistry tells me of this myth. "It devalues the cuisine in the same way people devalue Indian food compared to French food. It's also putting women on the spot, like, oh, you're not a professional chef who runs your own restaurant. You just learned to cook from your mom. It's this fetishistic sort of thing that you see with a lot of immigrant cultures. You're exoticizing these women and their secret ways."
Mistry acknowledges that this rule holds true for many women, and she doesn't have a problem with that label being applied to those whom it actually fits. It's just not true for her.
"I've always identified as masculine of center. All I wanted to do was play video games, watch television, or hang out with my friends."
Besides, Mistry was attracted to eating anything but her mother's cooking growing up. She grew profoundly bored with her mother's kadhi, a spiced, super-sour yogurt soup, served almost nightly at dinners. In Orlando, she'd instead gorge on Subway and Burger King whenever she could.
It took her some time to appreciate the hushed, humble beauty of her mother's food that she now devours when she visits Toledo: giloda, a dish of tiny, scarlet ivory gourds with the taste of bitter melon, dry-sautéd with potatoes, turmeric, and a few spurts of ketchup; ravaiya, baby eggplants stuffed with cumin, coriander, and peanuts and roasted in an oven; masala chass, a salty lassi of yogurt and salt along with a drizzle of garlic, cumin seeds, or curry leaves and oil that's mixed vigorously into the solution. "I can't believe how much delicious food she made us, every night, when I was a kid," Mistry writes.
When she was 18, Mistry dropped out of Bowling Green State University and moved to Ann Arbor to visit her older sister at the University of Michigan. She abandoned the pact she made with herself to go to community college and instead took up barista jobs to make ends meet. She shaved her head. She dressed in charcoal leather jackets and eight-hole combat boots.
There, Mistry met her now-wife, and the pair moved to San Francisco, where they were hungry and broke. Cooking at home, she leaned on Martha Stewart's Hors d'Oeuvres Handbook and Deborah Madison's cookbooks, making meals of baked polenta and asparagus risotto. The learning process gave her a confidence in the kitchen she didn't have before, and somewhere along the way, she found herself gravitating towards her mother's cooking.
The pivot came during Passover in 2000, when she was deciding what to make for a friend's seder. "I wasn't just going to bring a salad," she remembers. "I mainly had been cooking a lot of Italian and Mexican food at home, but I wanted to bring something Indian because I felt like my friend, who was Jewish, was bringing me something that was from her culture."
She decided to take her mother's vegetable biryani recipe, but Mistry put her own spin on it: She wanted to tailor the dish to resemble an Indian flag, with the spokes of a chakra sandwiched between green and orange edges. So she mixed some rice with some grated carrots and spinach for the two margins; she arranged cloves neatly in the center to resemble a wheel. She found herself reaching back into the very past she once wanted to get away from. "I wanted to bring something of my culture," she remembers. "I wanted to share something of myself."
---
There's something profoundly distressing about reading a cookbook for a restaurant that will soon be dead.
"I guess you could say that the food reached a certain point and then didn't really evolve in the way that the food at small restaurants can when the owner is also the chef," Bay Area food writer John Birdsall tells me of Juhu Beach Club. "But what's interesting about Preeti has never been her food alone."
READ MORE: Listen to 'MUNCHIES: The Podcast' with Actress and Culinary Icon, Madhur Jaffrey
Birdsall, who blurbed Mistry's book, first ate Mistry's food when she was still running Juhu Beach Club as a pop-up in a liquor store in San Francisco. He's since eaten at the brick-and-mortar space four times and followed her career closely. Birdsall was the one who persuaded Bourdain to visit Juhu Beach Club via a 2014 article on Mistry in SFGate, in which he posited that the act of opening a restaurant was a restorative exercise for her, an endeavor that "allowed her to take back her heritage, even as the scars of her separation still ache."
When he met her, Birdsall felt a compulsion to cheer her on because he viewed her as an "underdog," a figure whose politics represented the potential for positive change against a neighborhood that was rapidly losing character.
"I've lived in the neighborhood where Juhu is for 12 years, and watched it evolve," he says. "I've sort of watched it become whiter and more bland. Preeti felt like she'd be a good tenant to keep the neighborhood vital and interesting."
There is no current timeline for when Juhu Beach Club will officially close its doors. That will be settled in the coming months, once Mistry finds a buyer for the space. Mistry is insistent that her decision to close Juhu is not the result of failure. It is simply the outcome of a widening array of opportunities that have come her way.
"I'd regret spending the next five years of my lease working the line every night and not pursuing some of the opportunities coming my way," she explains. "It's going to kill me if I try to do it all. I'd like to be superhuman, but I'm not."
She's anticipating a period of fecundity: Those opportunities involve some consulting and television appearances, but nothing she can elaborate on until she signs on the dotted line. Mistry speaks about the imminent closure clear-eyed and unsentimentally, as if it's a natural stage in the restaurant's maturation. "It's my firstborn," she says of the restaurant. "Time for Juhu to go to college and leave home."
"It feels good to have this book," Mistry tells me. "The restaurant has this other life before we do whatever is next. If there is a brick-and-mortar, 3.0 Juhu Beach Club, it'll be bigger. It'll be built with other people's money. It'll be a big-boy restaurant," she laughs, fully aware of the irony of such a declaration.
"The kind that never, ever gets invested in when you're a queer woman of color. Yeah, I want one of those."
CORRECTION: An earlier version of this piece misidentified the nature of the Juhu Beach Club pop-up. It was a pop-up in a liquor store, not a food truck. MUNCHIES regrets the error.