Getty Images
Celebrity chef Anthony Bourdain has died of a suspected suicide, CNN reported Friday. He was 61.
Bourdain was found unresponsive in a hotel room in Strasbourg, France, by his close friend Eric Ripert. The pair were working on Bourdain's latest "Parts Unknown" TV series.
"It is with extraordinary sadness we can confirm the death of our friend and colleague, Anthony Bourdain," CNN, the network where Bourdain had worked for the last five years, said in a statement.
"His love of great adventure, new friends, fine food and drink and the remarkable stories of the world made him a unique storyteller," it added. "His talents never ceased to amaze us and we will miss him very much. Our thoughts and prayers are with his daughter and family at this incredibly difficult time."
CNN President Jeff Zucker sent an email to the network's employees calling Bourdain "an exceptional talent" who will "be greatly missed not only for his work but also for the passion with which he did it."
Bourdain cultivated an image of the bad boy of cooking, from his willingness to consume extreme foods — unwashed warthog anus and raw seal eyeballs — to his drug and alcohol consumption.
Despite this persona he became an acclaimed travel and food writer, winning multiple awards for his TV programs across the Food Network, the Travel Channel and latterly CNN.
He shot to fame in 2000 when his book about the inside world of haute cuisine — "Kitchen Confidential: Adventures in the Culinary Underbelly" — became a best-seller. In the book he talks openly about his use of drugs, including cocaine, LSD and heroin.
He also dined with many famous people, including sharing a $6 meal with Barack Obama.
Bourdain was married and divorced twice and is survived by one daughter from his second marriage.
Tributes have poured in from the culinary world and beyond: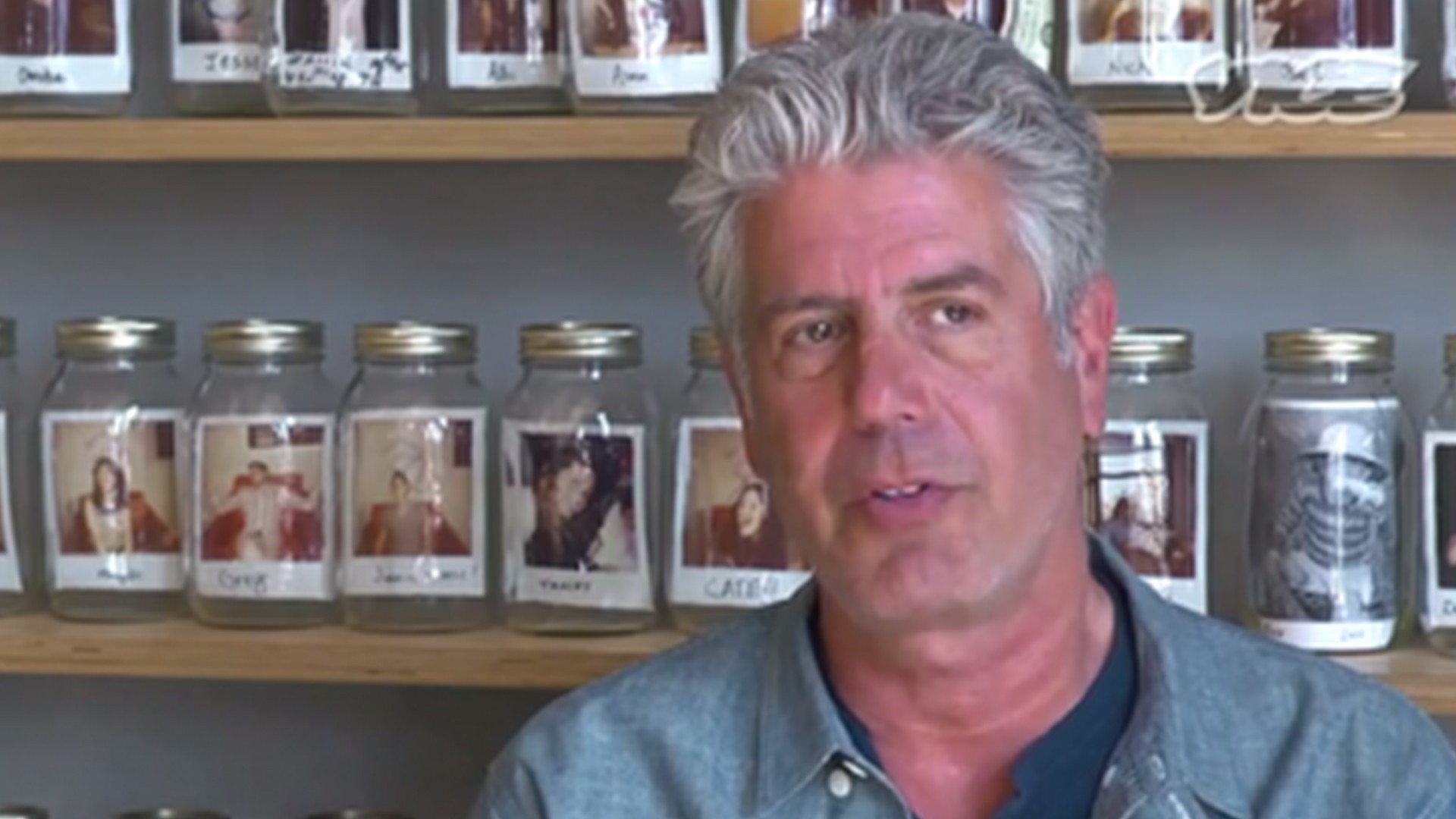 Cover image: Build presents Anthony Bourdain discussing The Balvenie's 'Raw Craft' at Build Studio on October 30, 2017 in New York City. (Steve Mack/FilmMagic)
Anyone experiencing thoughts of suicide should call the National Suicide Prevention Lifeline at 1-800-273-8255 (TALK).