The cavernous grand hall of Mexico City's Museo Numismático hangs in silent suspense as three bartenders remain standing, shoulder-to-shoulder, on a stage erected for the final round of the tenth annual Bacardí Legacy competition: Ana Herrera of Mexico, James Irvine of Australia, and Eric Van Beek of the Netherlands. As the MC, Bacardí global ambassador Dickie Cullimore, booms over the microphone, "the Netherlands!," the audience and Van Beek's competitors erupt into unified applause before huddling together to throw back a shot of Bacardí Ocho. It's the end of a grueling eight-month saga for 34 drinks-slinging contestants who've arrived in Mexico City to represent their home countries for the global title—but it's only the beginning of their next chapter as newly-minted members of the Bacardí gran familia.
In 2017, each of the bartenders began their Legacy journey at local qualifying rounds taking place in their home countries through the fall. Culled from a pool of some 10,000 bartenders, they represent the brightest up-and-coming bar talents in their home countries. In today's post-Cocktail Revolution era—one of Instagram-friendly drinks deploying housemade ingredients with wild glassware and eye-grabbing garnishes—the goal of Bacardí Legacy is remarkably old-school: to create the next modern classic, a cocktail that transcends borders, easily made using ingredients commonly found all over the world, including Bacardí rum.
"This competition is about replicability and creating a modern classic," explains judge Pamela Wiznitzer, who also serves as the National President of the United States Bartenders' Guild. "When you look at the classics we have today such as the Old Cuban or the Penicillin, you can walk into almost any bar and make it within 24 hours' notice. You don't have to make a weird syrup or call in a cocktail ingredient that isn't found there. This entire competition is about finding that next drink. You can't do things that a bartender at a sports bar can't do."
---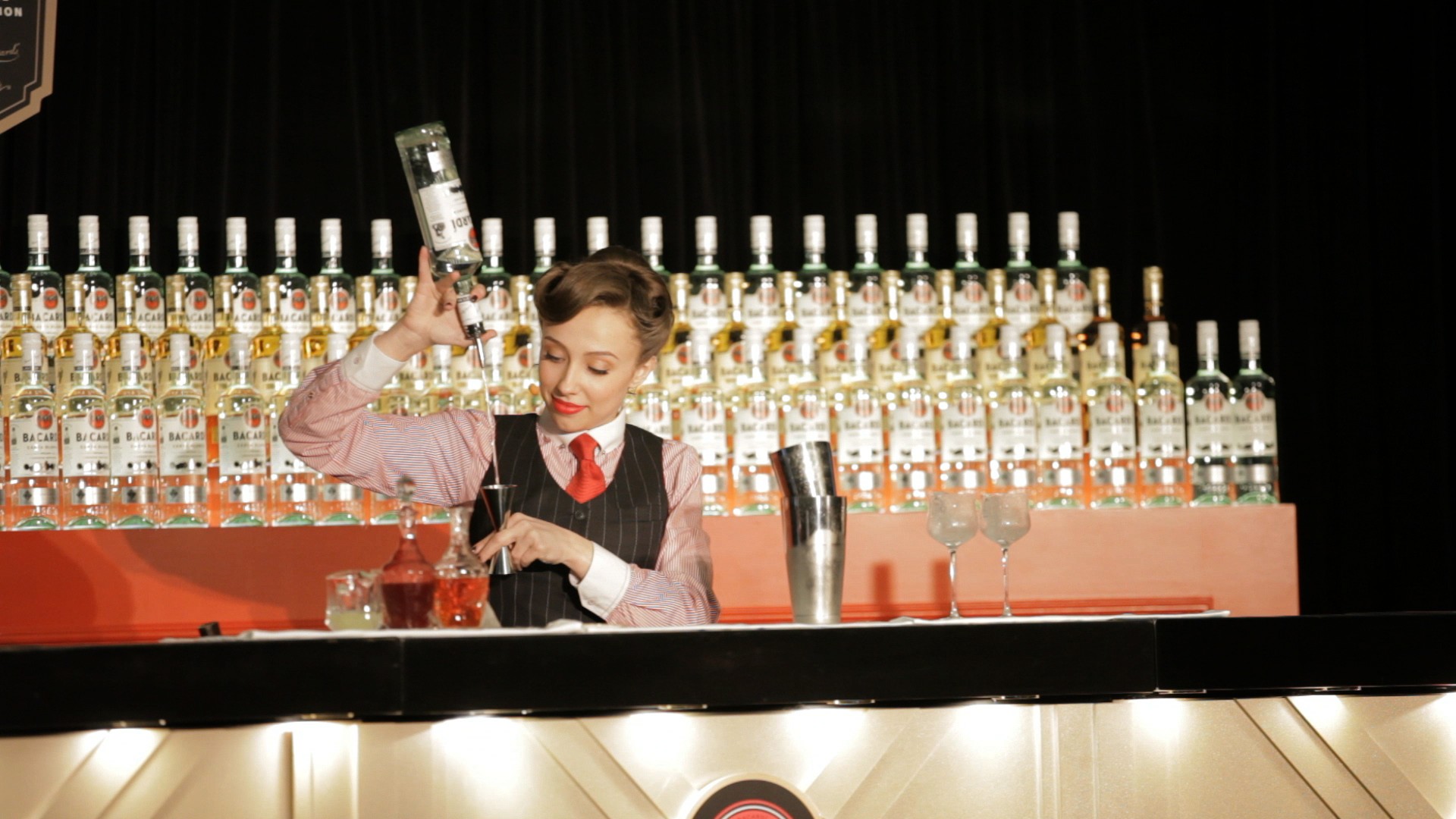 ---
Established in 2008 in the United Kingdom, Legacy has since grown to a global scale that mirrors Bacardí's ubiquity around the world—even in far-flung markets with still-nascent cocktail cultures. The global and cultural reach is felt as a diverse set of competitors take the stage at the semifinal level—after which they'll be cut down to a top 16—to showcase their rum-based creations. Each competitor is given two minutes to prepare and seven minutes to explain how the cocktail fits into their personal legacy (they are penalized for going over time), and that of Bacardí's, to the live audience of fellow bartenders, brand ambassadors, and beverage media, as well as the tens of thousands of viewers tuning in remotely around the world. (The Chinese delegation even brought a mounted rig of what seemed like at least ten iPhones to keep a livestream going for folks at home). The drink that resonates best with the judges' palates—and emotions—earns its maker a year of travel around the world to promote the cocktail, guest bartend, and host panels and seminars for bartenders. The international renown propels the champion to cocktail-world stardom.
"You get the support of Bacardí, people know you, they come to your bar," says Legacy 2017 winner, Belgian bartender Ran Van Ongewalle, who's taking a hiatus from his world tour to judge the final round of the competition. "I've done guest shifts at five bars in Taipei, hosted a seminar in Shanghai, and bartended in Thailand. They've supported me throughout this whole year. I have a list of people I know from all over the world who will help influence what I do for the rest of my career and the rest of my life."
Some of the event's most heartening and endearing moments come in these on-stage presentations, in which the bartenders lean into the meaning of the word "legacy" and reveal the inspirations behind their drinks. For some it's a chance to exhibit their cultural heritage; for others, their personal journeys. Irene Benjamin of Zalame ACB in Be'er Sheva, Israel—who traveled through four airports to reach Mexico City—reimagined the ingredients of her childhood with a white rum-and-vermouth cocktail that's sweetened with orange and red wine syrup. Meanwhile, Finland's Henri Halonen, of the soon-to-open Goldfish in Helsinki, explained how he escaped a life of drugs and crime and found bartending through an unemployment agency: "Like my drink, life is a mix of bitter, sweet, and a solid base that makes you the person you are." For DC-based bartender, French Scott Marshall, a Coki Beach-inspired drink served as an opportunity to pay homage to his family's St. Thomas island heritage and resilience in the wake of Hurricane Hugo, speaking directly to the Bacardí family members in attendance who themselves were forced to leave Cuba during the revolution. Every presentation is tightly focused, concise, and seemingly effortless—when Dubai's Marco Corallo begins to shake as he places his garnish, he jokes about making the presentation as authentic to his first shift bartending as possible.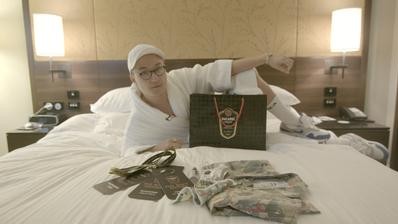 In addition to the drink presentation, bartenders must must submit and present a promotional deck for their cocktail that can take the form of a social campaign, event activation, or industry marketing plan. It's here that the competition grooms those bartenders looking to parlay their behind-the-stick skills into lucrative gigs outside of the bar. As many of today's forward-thinking bartenders well know, the competition circuit is a fast track to high-paying corporate gigs like brand ambassadorship and advocacy as well as entrepreneurship, whether that means opening a cocktail bar or launching a spirits consulting agency. After the 16 best-scored drinks are selected, the score from the marketing portion will take the number down to eight.
---
After ten years, the competition still promises surprises and opportunities to the bartenders who dare enter. A standout and fan favorite among the bunch, Mexico's Ana Alicia Herrera, of Pal Real in Guadalajara, changed the game by performing her entire presentation in-character, bewitching the judges as she adopted the enchantress persona of her seriously stiff drink, called The Devil Woman. "It's a pink martini—but that's what you'd expect from a woman, isn't it?" she declares with a frosty confidence befitting one of the only female competitors in a room full of men. (She later tells me she wanted to dispel the notion of gendered cocktails: "I don't know who decided that pink is girls and blue is for boys. That's ridiculous.") And Japan's Akira Abe, of Tokyo's Sky Gallery Lounge Levita, gave the audience some TV-quality drama by proposing to his girlfriend right on stage at the finale (she said yes). The evolution of form is all part of the magic of Legacy, even for its most veteran participant, Bacardí's maestro de ron Jose Sánchez Gavito. The only person to judge all eight years since the competition went global, he tells me he never stops learning from the bartenders who participate, and their sheer capacity for innovation.
"I'm 70, some of these bartenders are less than 30. They could be not my sons, but my grandsons," says Sánchez Gavito. "They are masters of creation." But beyond the changing methods of presentation and trending ingredients—this year's recipes featured prominent use of coffee and coffee liqueurs, for example—having an avenue for bartenders to tell their stories allows the competition to stay relevant in social themes as well. The winner, Dutch bartender Eric Van Beek of Amsterdam's Bar TwentySeven, had perhaps one of the simplest inspirations behind his cocktail, the Cariño (or love), an easygoing combination of Bacardí's Reserva Ocho aged rum, yellow chartreuse, greek yogurt, vanilla, and lemon.
When I caught up with Van Beek after he'd been crowned the Legacy 2018 champion, he explains that he initially hesitated to enter the competition, but was compelled to after settling on a message he wanted to share. "I think in today's society there's so much hatred based on sexual orientation, nationality, or color of skin. I don't believe in that," he says of his campaign. "If you're gay, transgender, black, white, whatever, we're all people." With his title in place, Van Beek hopes to use his Bacardí-sponsored world tour to "spread a message of equality," working with the brand to find creative and playful ways to outreach to and empower underrepresented communities.
"[The competition] is not just about liquor—it's about really putting your emotions in what you believe in and what you stand for." And that, right there, is a legacy worth fighting for.