Deshakalyan Chowdhury
Standing on a sidewalk in balmy Kolkata, it's easy to feel the punishing heat of the afternoon sun. But it's not easy to see it, because of a thick gray haze that covers the sky. In India's third-largest city of some 14 million, buses and cars mostly burn cheap diesel while industrial emissions remain largely unchecked. It has been well documented that over the past decade, the city's air is becoming dangerously toxic.
The air quality index (AQI)—a number that communicates how polluted the air is—recently shows that the capital of West Bengal state is on par with major hubs like Delhi and Beijing. On July 10, for example, the AQI reached 310, otherwise known as "very poor" and can cause "respiratory illnesses on prolonged to exposure," according to India's National AQI Index.
But despite mounting evidence of the harm pollution is causing to its citizens, the government in Kolkata is slow to act and little has changed today—officials there often cite a lack of data. India today still does not measure PM2.5—the fine particulate matter in the air that both reduces visibility and causes serious health problems—in its AQI, and instead relies on coarser PM10.
"The city is at the risk of irreversible health crisis," says Anumita Roy Chowdhury, executive director of research and advocacy at Delhi-based NGO Center for Science and Environment. "Very high exposure to toxic pollution is adding to [a] serious health risk."
That health risk of Kolkata's increasingly toxic air is already apparent in the way it's affecting the community. A six-year long study completed in 2007 (experts assert that that's the most recent data) by the Chittaranjan National Cancer Institute found that 70 percent of residents in Kolkata suffer from respiratory diseases—including lung cancer and asthma. The study also showed that 18.4 cases of lung cancer per 100,000 people in India were reported from Kolkata.
"It is important for the city government to recognize the insidious link between toxic air and illness and deaths," Chowdhury says.
---
More From Tonic: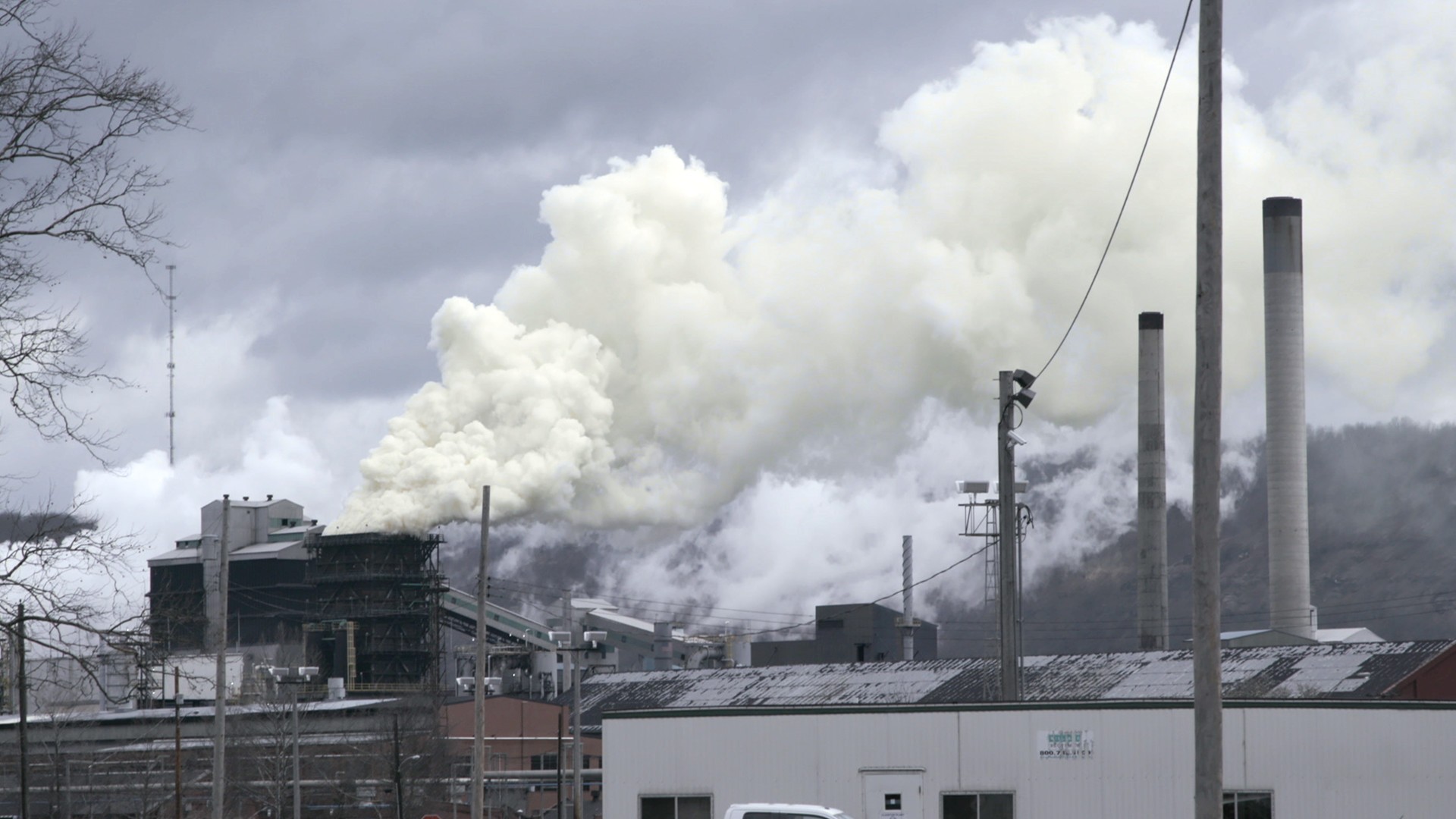 ---
Late last year, a consortium of partners—including PwC, UKAID, and the Kolkata city government—released the results a two-year long study on the city's toxic air. It set out a roadmap to reduce the city's carbon emissions and mitigate its particular vulnerability to climate change through flooding. The report openly admits change is mostly impossible without financial support from the state government.
Anvita Arora, one of the study's principal authors, says that Kolkata's pollution problem mostly boils down to the vehicles on the road, with fuel emissions accounting for more than half of the pollutants found in the air. "There could be several factors leading to this, including the type of fuel—the use of diesel instead of gaseous fuels—the age of the vehicles on the road, and the increase in cars and two-wheeler ownership," she adds.
Arora, who is also the CEO of Delhi-based Innovative Transport Solutions, points out a bitter irony of Kolkata's worsening toxic air: Kolkata has more public transportation built than any other city in India. In fact, it accounts for 54 percent of the country's total market share, according to India's National Transportation Development Policy Committee.
But because of pro-car policies, the city's public transport system—including trams, buses, and a metro—remains severely underutilized. The study found that vehicle emissions in Kolkata are expected to increase to 749 tons a day in 2025 from 378 tons a day in 2008, marking a 240 percent jump.
Vikas Desai, also a principal author of the consortium-led study, says that despite the clear picture of health risks from pollution that has emerged over the years, many in Kolkata today are still blind to the problem. "There is limited public awareness of potential disease prevention measures, and of the diagnostic and treatment options available," Desai says. "It would be crucial to engage the communities, civil society, and private and public sector in the process [of education]," he says.
But for the residents who have taken notice of the city's toxic air, the situation is becoming acutely problematic. "The deterioration [of air quality] has been visible and starkly noticeable," says Sahana Paul, a 28-year-old teacher born and raised in Kolkata. "I have started to face breathing troubles and congestion… the same goes for my family."
In December last year, Kolkata's AQI surpassed even that of Delhi's and became the most polluted city in India. The air was six times more toxic than what is allowed by the Indian government. And Delhi is one of the most polluted cities on Earth.
For 63-year-old Sharmistha Chaudhuri, who grew up in Kolkata through the 1960s and '70s—when it was still called Calcutta—today's city is taking a turn with its choking pollution. She remembers her childhood as a time where there were barely any cars on the streets. In the morning, she recalls, the streets were cleaned with water from the Hooghly River—separating the city from its neighbor, Howrah—and flowers grew by Kolkata's iconic iron gates that still stand at most apartment entrances.
"Like the rest of the world, Kolkata's gardens and trees have given way to high-rise buildings and wider roads to accommodate more vehicles and people," Chaudhuri says. "Gone are the days of road washes and gardens."
Read This Next:
The 40-Year Fight to Clean Up One of America's Most Polluted Projects