Gewtty Images
The model who claimed she had secret audio that proved Russian election interference said Monday she had handed the tapes to the oligarch on the recordings after he promised her a "little something" to keep quiet, according to an AP report.
Anastasia Vashukevich, known as the "sex huntress," made the claim during an appearance in court in the Thai city of Pattaya on Monday, insisting she had turned over all her material to Oleg Deripaska, whose conversations about election meddling she claimed to have secretly recorded while providing escort services to him.
Vashukevich, who also goes by the name Nastya Rybka, said she had promised Deripaska she would no longer comment publicly about the tapes.
"He promised me a little something already," Vashukevich said. "If he do that then there will be no problem, but if he don't …" she said, before shrugging and smiling, AP reported.
She also shrugged and smiled when asked if she had kept her own copies of the information. Asked what the material revealed, she said, "You'd have to ask Deripaska."
Vashukevich, along with seven other defendants pleaded not guilty to multiple charges related to organizing an illegal "secret society" dedicated to sexual gratification.
Vashukevich first came to prominence after she was arrested in February, when she made some startling claims in a video posted on Instagram.
READ: "Sex huntress" who claims to have dirt on Trump and Russia may spend years in Thai prison
"I am the only witness and the missing link in the connection between Russia and the U.S. elections — the long chain of Oleg Deripaska, [Deputy Prime Minister Sergei] Prikhodko, [Paul] Manafort, and Trump," Vashukevich said. "In exchange for help from U.S. intelligence services and a guarantee of my safety, I am prepared to provide the necessary information to America or to Europe or to the country which can buy me out of Thai prison."
However, VICE News exclusively revealed in June that Vashukevich had changed her mind, and would only hand over the tapes to Deripaska.
It is unclear how Vashukevich physically transferred the recordings, given she has had very limited contact with the outside world since she was arrested in February.
Deripaska, a close ally of Russian President Vladimir Putin, has strong links to Donald Trump's former campaign manager Paul Manafort, whose trial on 18 counts of financial crimes, is set to conclude this week.
Jury members will return Monday to continue deliberating the verdict in a case widely seen as a crucial test for special counsel Robert Mueller's team, which is probing Russian interference in the 2016 presidential election.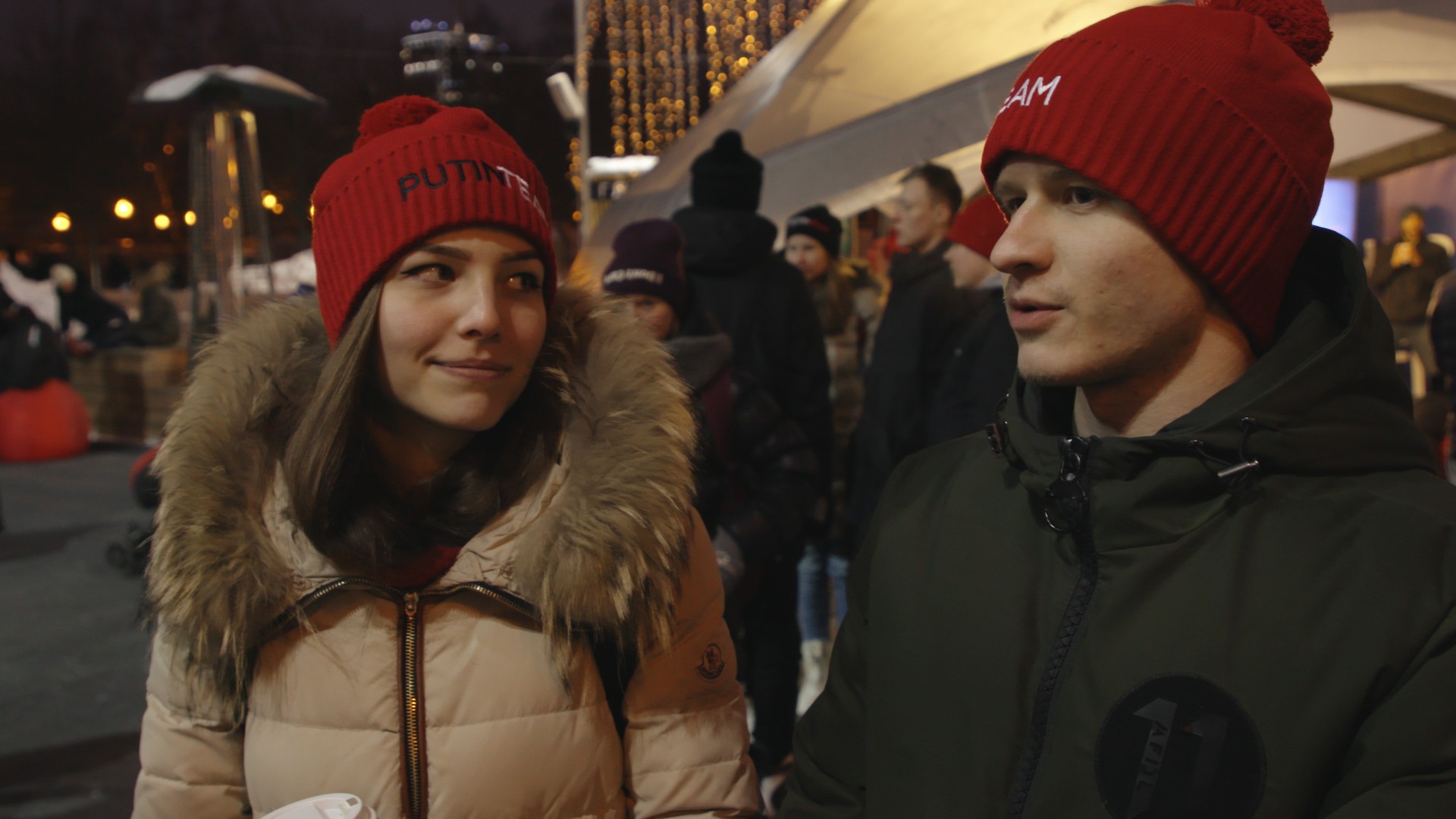 Cover image: Detained Belarusian model Anastasia Vashukevich better known by her pen name Nastya Rybka, prepares to board a prison van after a court trial in Pattaya on August 20, 2018, following a police raid on a sex training course. (KRIT PHROMSAKLA NA SAKOLNAKORN/AFP/Getty Images)