Only one contractor has submitted a bid to remove three controversial statues of Confederate figures scattered around New Orleans — and it's going to cost at least three times more than it would have a year ago.
The city confirmed to VICE News that New Orleans contractor Cuzan Services submitted a proposal to remove the statues for $600,000, more than three times the $170,000 price tag requested by a Baton Rouge contractor last year. According to a lawyer for that contractor, the staff received death threats after submitting the proposal, and according to city officials, the car of one staff member was allegedly set on fire.
That contractor backed out before work even began.
"Given threats and violent acts towards previous contractors, we understand the increased costs can be due to increased risks," City Hall Press Secretary Erin Burns said in an email. "We remain committed to taking down the Confederate monuments and securing the funds necessary to do so."
The administration said that the removals will be paid for by an anonymous donor. The city has 45 days to officially award the contract.
In December 2015, after decades of work by activists, the New Orleans City Council voted to take down four controversial monuments, including statues of Confederate leaders Robert E. Lee, Jefferson Davis, and P.G.T. Beauregard.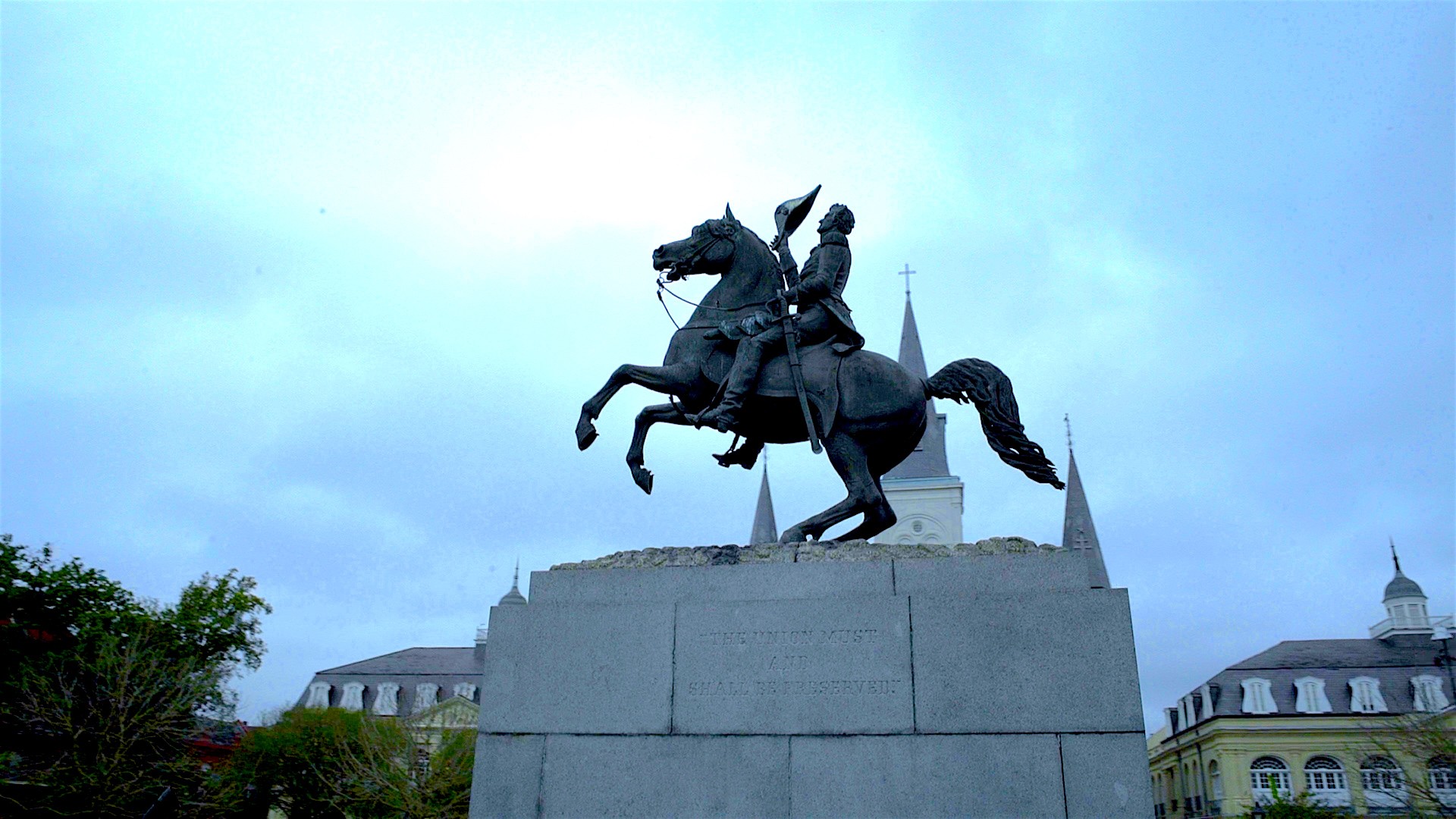 "This is definitely not about erasing history," said Angela Kinlaw of Take 'Em Down NOLA, a group that advocated for their removal. "It's about understanding that in public spaces when we have monuments that honor oppressors, honor white supremacists, honor genocide, honor rape, honor exploitation, that those need to be removed. We shouldn't have children walking down the street having to look up a symbols to white supremacy."
However, four organizations sued the city in 2015 to block the removals. Pierre McGraw, president of the Monumental Task Committee, a volunteer organization that cleans and maintains many of the city's public monuments, said the statues are an important part of the city landscape that provide an opportunity to present a diverse history in public spaces.
"One bid in two years further demonstrates the unpopularity of removing historic features of New Orleans," said a statement from the Monumental Task Committee. "It is obvious to all except the Mayor that very few people want these monuments hidden away."
The Cuzan Services bid does not include the cost to remove a fourth monument dedicated to the Battle of Liberty Place. This smaller marker, tucked in an out-of-the-way spot just off the French Quarter, commemorates an 1874 insurrection against the Reconstruction-era city government staged by a white supremacist paramilitary group. Civil rights activists staged protests against the monument in the 1970s; in the 1980s, the Ku Klux Klan used it as a rallying point. At least two previous mayors attempted to remove it, but both were blocked.
A federal court decision last month cleared the way for the monument's removal.
"You can't rewrite history," New Orleans Mayor Mitch Landrieu said. "History is what it is. But that's different from putting statues like this in places of reverence as though we feel really badly that the Confederacy lost."