A protester outside the courthouse where Michael Flynn appeared on December 1. MARI MATSURI/AFP/Getty
It's strange to think that a year ago, the sprawling constellation of stories, accusations, and counter-accusations that make up what we might as well call "the Russia thing" was actually pretty straightforward. In December 2016, US intelligence agencies concluded that Russia-affiliated actors had hacked the emails of Democratic officials in order to destabilize the American electoral system—and help Donald Trump. Some Democrats, notably then-Senate Minority Leader Harry Reid, accused Trump's campaign of being in cahoots with the Russians. But that wasn't even close to a sufficient preview for the past 12 months of twists and scoops that have made everything much blurrier.
Starting with the January publication by BuzzFeed of the now-infamous "dossier" of unverified information compiled by a former British intelligence operative, America has witnessed a cascade of spectacular developments in this saga, the most recent being a Trump tweet claiming he knew disgraced former National Security Advisor Michael Flynn lied to the FBI. That shocking admission was followed by one of Trump's lawyers claiming that he, not the president, had dictated the tweet. Or wait, actually, the most recent break is the news that Robert Mueller's special investigation is now reportedly looking at bank records related to the Trump family.
Given that the public only gets glimpses of Mueller's investigation through news reports and the occasional court document, and given the central players' affinity for brazenly lying to everyone, it's very difficult to keep up with all this stuff. As a way of attempting to sort out what we know and don't know, here are a list of the most important outstanding questions about the Russia thing as of the afternoon of December 5, 2017:
Who knew about Michael Flynn's contact with the Russia ambassador, and why did they lie about it?
In February, Flynn was forced to resign after it came out that he had discussed sanctions imposed on Russia by Barack Obama with the country's ambassador before Trump took office. According to news reports, he had misled other administration officials, including Vice President Mike Pence, about those conversations.
But the narrative of Flynn going rogue was apparently just another falsehood. Last week, Flynn pleaded guilty to lying to the FBI and announced he was cooperating with Mueller's investigation. According to the former general, he had told top transition officials about his communications with the Russian ambassador all along. Among the officials was former deputy national security advisor K.T. McFarland, who has since left the White House and been nominated to be ambassador to Singapore. As part of the nomination process, she was asked by Democratic Senator Cory Booker if she knew about Flynn's contacts and said she didn't—but that's contradicted by emails she sent to Flynn. Presidential son-in-law Jared Kushner was also reportedly involved; allegedly, he told Flynn to call the Russian ambassador as part of an effort to stop a contentious UN vote condemning Israeli settlements. (That vote went through in December, with the US controversially abstaining rather than vetoing it, as it had with past resolutions.)
---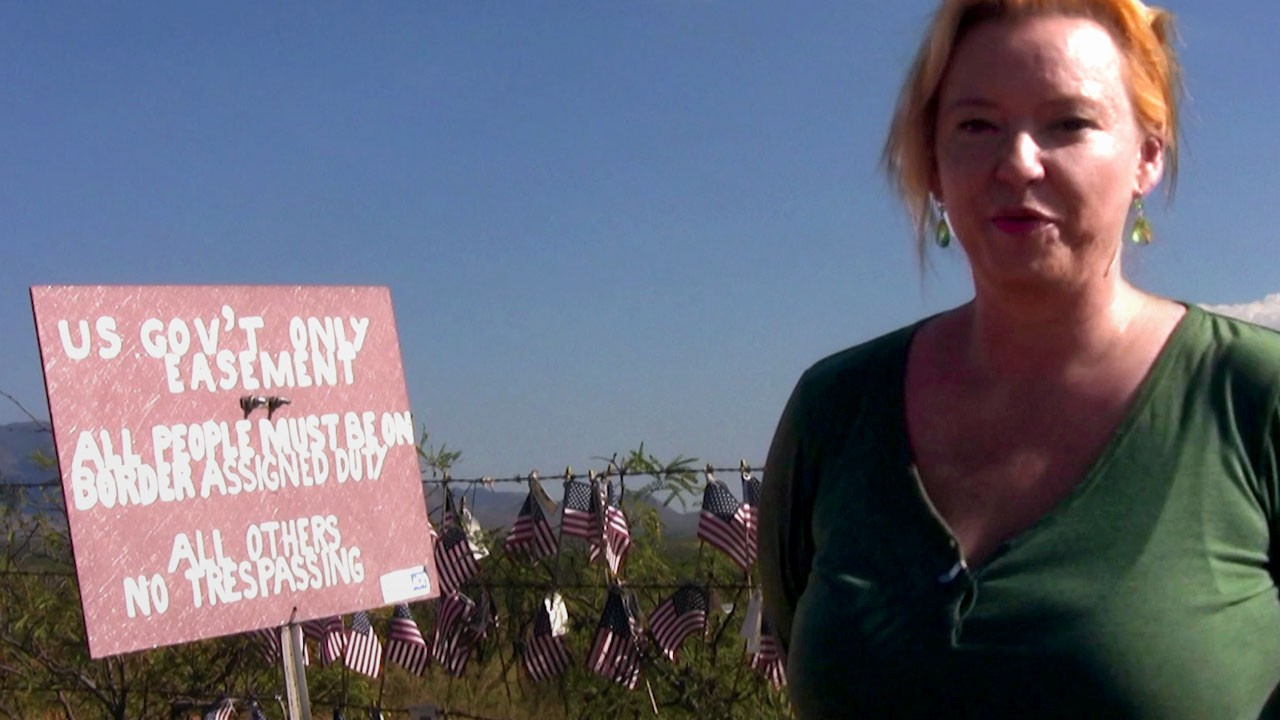 ---
So did these transition officials intentionally keep Pence (then the head of the transition team) in the dark about a rather important piece of diplomacy? If so, did Trump know they did that? And in that case, why were they retained while Flynn was pushed out? (MacFarland was forced to resign for apparently unrelated reasons in April.) There's an argument to be made that Flynn's Russian contacts were controversial and maybe ill-advised but not criminal except under an obscure, never-used statute called the Logan Act. It's not unusual for an incoming administration to reach out to foreign governments. So why all the lying to conceal those conversations? Was it simply a case of incredibly bad judgment from political neophytes like Kushner?
Did any contact between the Trump campaign and Russia actually result in information being exchanged?
In July, the New York Times revealed that Donald Trump, Jr. met with a Russian lawyer during the campaign who he thought had dirt on Clinton that was "part of Russia and its government's support for Mr. Trump," according to an email he received. (Other aides, including campaign chairman Paul Manafort and Kushner, also attended the meeting.) He apparently didn't get the promised info, but there were a number of other Trump-connected people who contacted Russian officials in clumsy ways. One low-level campaign aide named George Papadopoulos even tried to set up a meeting between Trump and Russian President Vladimir Putin, lied about it, then later turned into a cooperating witness when faced with the charge (he pleaded guilty to lying to the FBI). The head of a data analytics firm working for Trump contacted Wikileaks, which was releasing emails stolen from Democrats, reportedly by Russian hackers.
None of this, however, proves that the campaign "colluded" with Russia or even Wikileaks in a meaningful sense. Wikileaks head Julian Assange apparently didn't want to coordinate with the Trump campaign (though his group did send Trump, Jr. a lot of mostly unanswered DMs on Twitter); Trump, Jr. said the Russian lawyer didn't actually give him anything; though it's obvious that Russian President Vladimir Putin and Trump both wanted Hillary Clinton to lose and worked toward that end, there's no hard evidence they coordinated in any way. And "collusion" is not actually a crime in any case.
Still, at least some people in the Trump campaign were open to Russian help, and some Russian government officials were interested in giving it. Did those two sides really never exchange information in a substantial way? If they did, did they break any laws—say, about political campaigns accepting "things of value" from foreign governments?
Why did Trump fire FBI Director James Comey?
This is probably the most important question, because it provides a theory by which Trump himself could be credibly accused of a crime. In May, Trump fired Comey, immediately raising the specter of obstruction of justice—if the FBI director was pushed out as part of effort to stop an investigation into Trump associates, that would arguably be illegal. But intent matters in obstruction cases, so the question of Trump's motives is vital.
The initial rationale for the firing was laid out in a letter written by Deputy Attorney General Rod Rosenstein that criticized Comey's handling of the investigation into Clinton's emails. Even before the election, some commenters were calling for Comey to be fired for that reason, so that wasn't so unbelievable per se. But Trump made that look like a paper-thin excuse almost immediately after the letter's release when he told NBC's Lester Holt the "Russia thing" was on his mind when he fired Comey. And Mueller reportedly has in his possession a letter Trump wrote at the time of the firing that delved further into his reasoning but that he was talked out of sending by White House counsel Don McGahn.
According to Comey, Trump pressured him to drop any investigation into Flynn (Trump denies this). If Trump ordered Comey to back off a former adviser he knew lied to the FBI, then fired the FBI director when he wouldn't comply, well, that's bad. But will that most damning narrative hold up?
Will Trump take drastic action?
More current and former Trump subordinates could face serious consequences as the Mueller investigation moves forward, including criminal charges not directly tied to the 2016 campaign or its aftermath. In October, Trump's former campaign chairman Paul Manafort got indicted on an array of charges related to his shady work for Ukraine's old pro-Russia government, among them money laundering. And Mueller is now reportedly looking into the Trump family finances, which Trump has said would be a "red line" for him—which is to say a reason to fire the special counsel.
That would be one way for Trump to try to undercut the investigations; the other way would be to start pardoning his associates. Both would cause an uproar, but such actions would also introduce an endgame that would play out in the political, rather than legal, arena. Which brings us to the last question:
Will anything convince Republicans to move against Trump?
Some Senate Republicans have toyed with legislation that would make Mueller impossible to fire. But a few conservative members of the House have called for the special counsel to resign. How would the party as a whole react if Trump took drastic action or if Mueller concluded that Trump likely obstructed justice? (Some legal experts think the president could be indicted without being impeached, but it's unclear if that would hold up or what it would look like.)
It doesn't seem as if a GOP-controlled Congress would ever impeach him. Republicans have focused not on any alleged wrongdoing by the administration but on holes in the theory that the Trump campaign colluded with Russia at all.
That means denouncing the "dossier"— which was paid for by a firm called Fusion GPS that was working for the Democrats and is full of rather sensational tidbits. (Fusion GPS was originally hired to do anti-Trump research by the conservative Washington Free Beacon.) It means questioning whether said dossier was used by the FBI to get a warrant to monitor Trump aides during the campaign (it's not clear what evidence the FBI used to get such warrants). Fusion GPS did work that aligned with a Russian lobbying effort to repeal certain sanctions, and a Fusion official reportedly met with the Russian lawyer who took that controversial meeting with Trump, Jr. That's led some conservatives to allege that the dossier was actually a plant by Russian intelligence.
Some Republicans go beyond attacks on the dossier and have embraced a shaky theory that it was Clinton working on behalf of Russia when her State Department approved the sale of a company called Uranium One to Russian interests. There's also the story about Peter Strzok, an FBI agent who was involved in the probes into both Clinton's emails and the Russia thing and who was reassigned from Mueller's team to the FBI HR department this summer, after it emerged he had supposedly sent anti-Trump text messages.
All of that hardly discredits the charges laid so far against Flynn and others, but it's easy to imagine Republicans using charges of anti-Trump bias at the FBI as cover to approve of Mueller's ouster. (Ironically, before the election, reports of anti-Clinton bias with the bureau were circulating.) Impeachment isn't a matter of law, but of politics. To survive, Trump doesn't need to convince Republicans he's above reproach—he just needs to give enough conservatives a plausible reason not to take the almost unprecedented step of removing him from office. And as anyone who watched the 2016 campaign knows, Trump is nothing if not a survivor.
Follow Harry Cheadle on Twitter.