Imagine walking outside and grabbing the first bicycle you see, and riding away. Then, once you reach your destination, simply abandoning it by the side of the road.
This might sound like a really benign version of Rockstar's Grand Theft Auto series. But in China, it's a reality – and it's totally legal (and very cheap), thanks to a host of new bike-sharing companies, led by Ofo.
And now, Ofo is gearing up to bring their business to Seattle.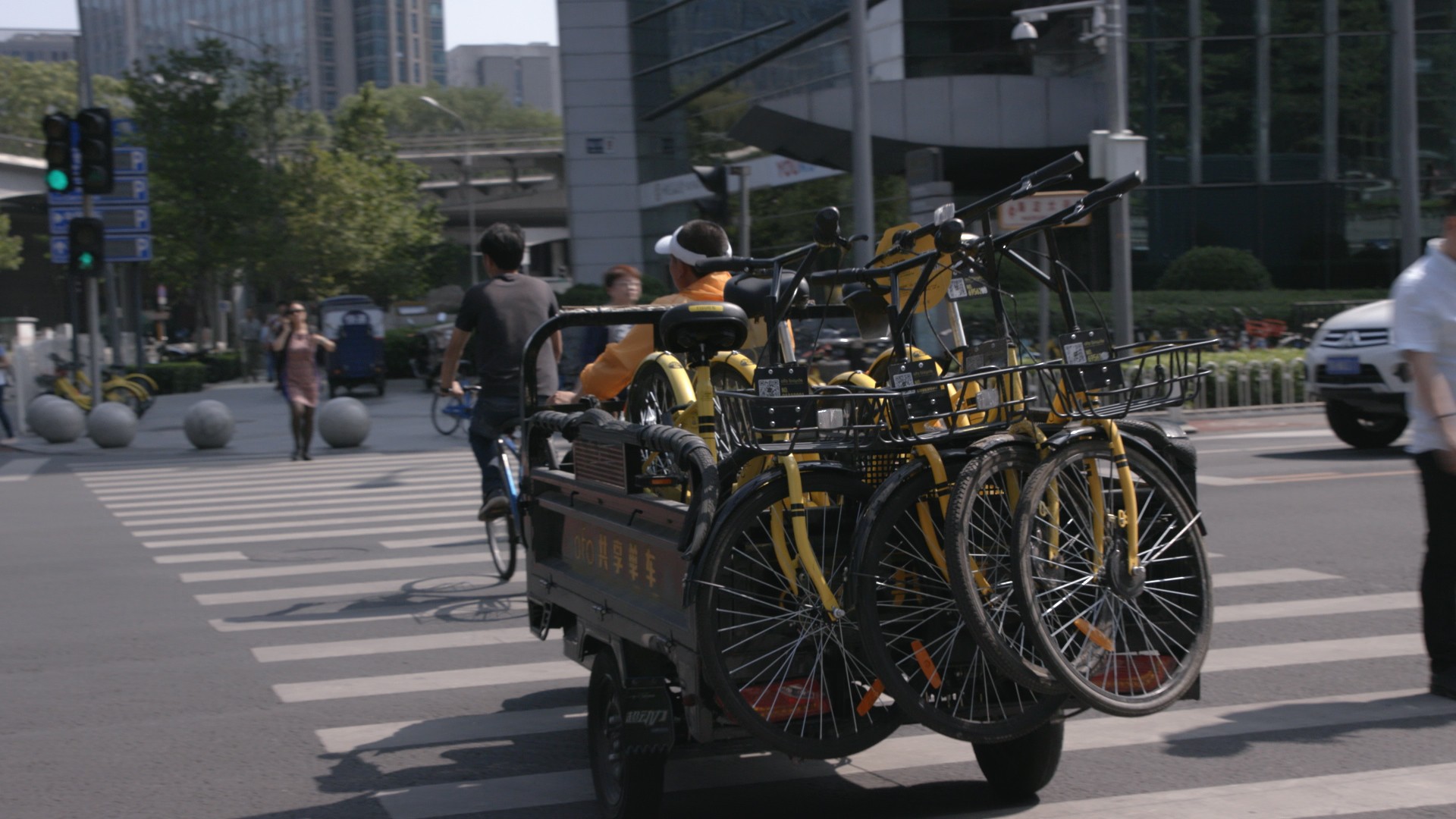 Ofo's bike-sharing model presents a unique solution to what city planners call the "last mile problem." For example, even if your town has great trains and lots of bike docks, the process of actually getting from the train station or the bike dock to your house – that "last mile" – makes you not want to use public transportation at all.
That's where Ofo sees an opportunity. But not everything is going as smoothly as they've hoped, especially now that they're trying to expand into the U.S. VICE News traveled to Beijing to see how Ofo went from a tiny campus startup to a billion dollar valuation in under one year.
This segment originally aired August 17, 2017, on VICE News Tonight on HBO.