President Donald Trump is threatening a "trade war," and labor unions — traditionally allied with the Democratic Party — seem ready to enlist.
Trump announced Thursday that he would soon impose a 25 percent tariff on steel imports and a 10 percent tariff on aluminum imports. "Our steel industry is in bad shape. IF YOU DON'T HAVE STEEL, YOU DON'T HAVE A COUNTRY!" the president tweeted Friday.
There are still many details left to work out in Trump's proposals, which he said he intends to sign next week. The uncertainty contributed to a dip in the stock market and threats from foreign countries of retaliatory tariffs. But even the general proposals almost immediately scrambled the traditional partisan battle lines with the administration taking criticism from Republicans and conservative business allies while drawing praise from labor unions and some Democrats.
"I'm very supportive of what the president has done," Democratic Rep. Tim Ryan of Ohio, who has a lifetime 98 percent rating from the AFL-CIO and may run for president in 2020, told VICE News. "What China has been doing is bullshit. They're cheating, they're subsidizing their product."
Read: Trump just called out Republicans for being "petrified" of the NRA
The AFL-CIO's President Richard Trumka and the United Steelworkers' (USW) President Leo Gerard also applauded Trump's proposals. "For too long, our political leaders have talked about the problem but have largely left enforcement of our trade laws up to the private sector," Gerard said in a statement. "Now, we need to work to finalize the design of relief and implement it."
As unions have dwindled over the last several decades to now representing just 6.5 percent of private sector workers, they have increasingly felt that Washington-- including the Democrats -- isn't doing enough to halt the decline of their industries, especially manufacturing. Bill Clinton signed NAFTA—something Trump brought up a lot to attack Hillary Clinton during election season — and allowed China into the World Trade Organization, union leaders across the country point out. And Barack Obama negotiated and tried to pass the Trans-Pacific Partnership which stoked a backlash on the left led by Sen. Bernie Sanders' presidential campaign.
Rep. Ryan criticized Trump for not rolling out the proposals in an organized fashion, but said the moves were long overdue and he thought Barack Obama should have been more aggressive on trade and preserving America's steel industry. "I wish [Obama] would have. You can't just be getting advice from the global bankers and expect to make the best decision on behalf of the country," Ryan said.
Trump has been a consistent critic of American trade policies going back to the 1990s, when he claimed Americans were being ripped off and jobs were leaving. It was a theme he returned to repeatedly on the campaign trail in 2016, which is likely one reason that 43 percent of union households voted for him despite the national organizations endorsing Clinton, according to exit polls. It was the best performance with union households by a Republican presidential nominee since Ronald Reagan's 1984 landslide.
Read: Bernie Sanders' son is running in one of the most contested congressional districts in the U.S.
Trump was expected to continue peeling off union support from the Democratic Party during his presidency with a focus on trade and infrastructure spending. But he has largely focused his first year on more traditional Republican proposals such as tax reform and repealing Obamacare.
As such, conservatives have largely supported Trump's legislative agenda and unions have been increasingly critical. Until now. Republicans in Congress and conservative allies described Trump's proposed tariffs as a tax on consumers that could quickly spiral into a harmful trade war. CNBC's Larry Kudlow, an occasional Trump adviser, said that the tariffs could cause a "major calamity" and Republican Sen. Ben Sasse of Nebraska said that "[y]ou'd expect a policy this bad from a leftist administration, not a supposedly Republican one."
Republican Rep. Justin Amash of Michigan criticized the proposed tariffs as an artificial subsidy of one industry at the expense of all Americans.
One detail left to be sorted is whether allies like Canada, Germany, and Mexico will be exempt from the tariffs. While China is the go-to talking point for supporters of steel tariffs, the United States actually imports more steel from Mexico, Canada, and Brazil.
Gerard and Ryan both said they believed Canada ought to be exempt since the country has high labor standards. "Our workers can compete on a level playing field, but they can't compete when China is intentionally undermining our industrial base," Ryan said.
There is also worry among some of the Trump's trade supporters on the left that the president will go too far and be too aggressive even with allies. That apprehension increased with Trump's Friday-morning tweetstorm that claimed "trade wars are good, and easy to win."
Ryan disagreed. "Trade wars aren't good," said Ryan.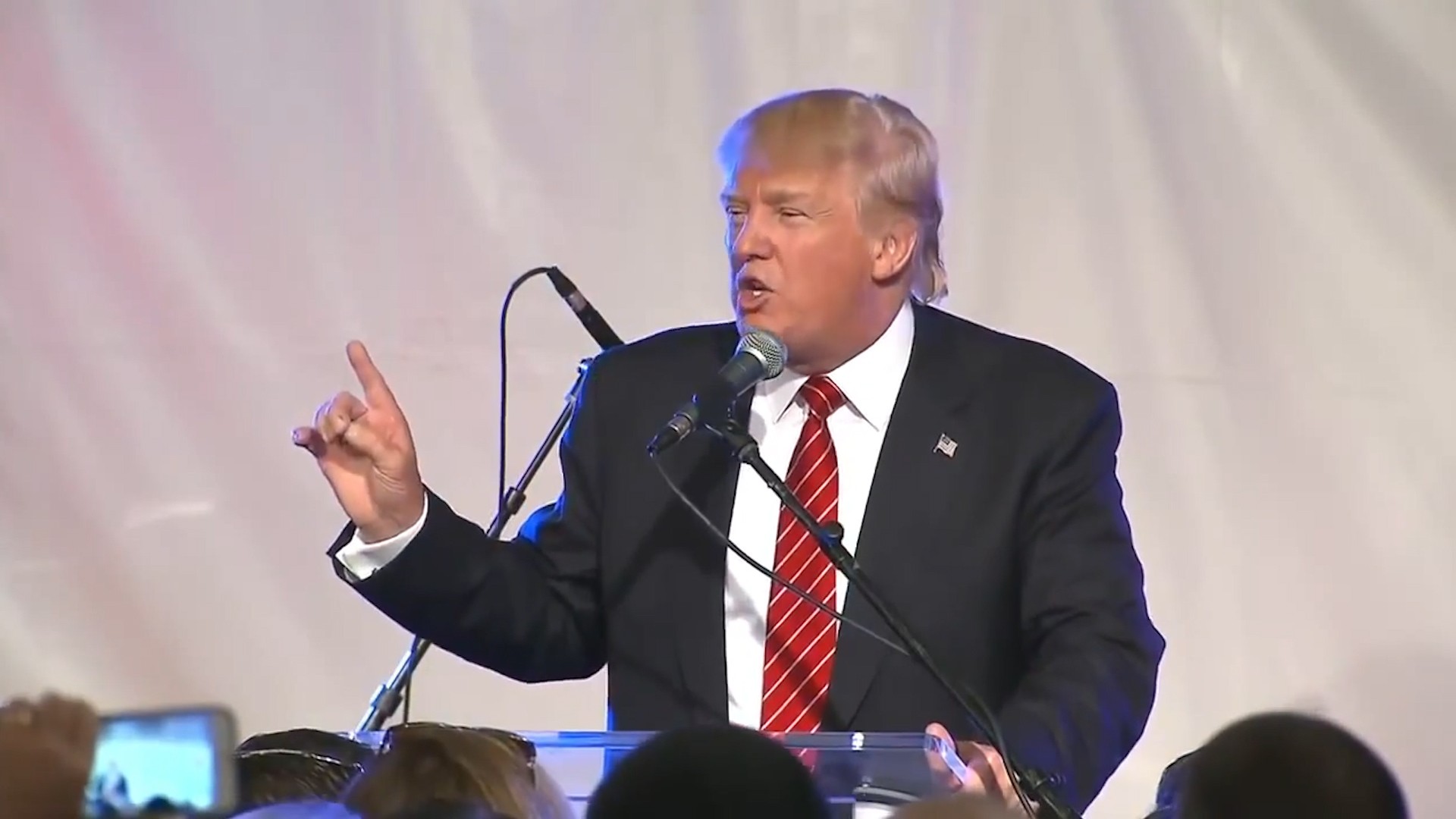 Follow Alex on
Twitter @AlxThomp